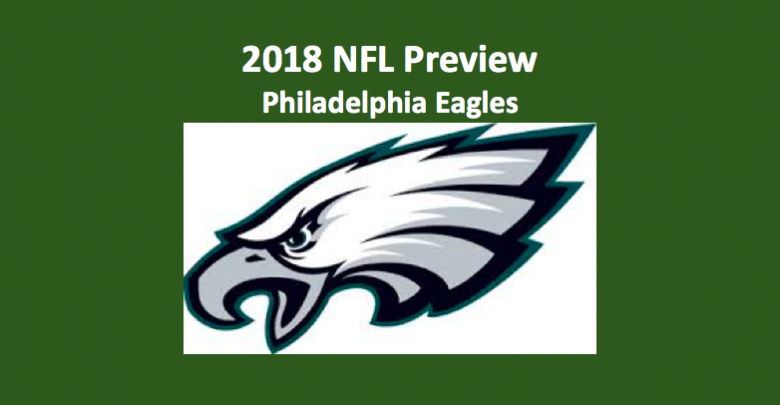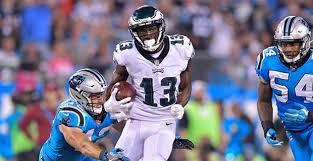 The Philadelphia Eagles (13-3) certainly did it in fashion last season. QB Carson Wentz proved that he could win games, the defense was up to almost any challenge they were handed, and coach Doug Pederson (23-12 Overall, 3-0 Postseason) displayed an ability for navigating unknown and treacherous waters. And to remind you if you forgot, the Eagles won the Super Bowl, beating the New England Patriots 41-33. That happened after Wentz went down on Dec. 10 with a torn ACL, and Nick Foles was called in to substitute through to the end of the playoffs. Our 2018 Philadelphia Eagles NFL betting preview wonders if they can do it again? This is one of the best teams in the NFC.
Offense
The Eagle offense averaged 28.6 PPG (3rd NFL). Their pass attack was ranked 13th (233.6 YPG), while their ground game came in third (132.2 YPG). They were successful on 42% of their third downs, which earned them a tie for sixth in the league. It was a good offense but not necessarily spectacular.
Quarterbacks and Running Backs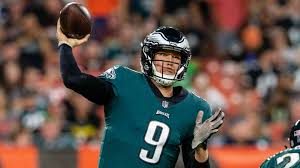 Wentz (440 ATT, 265 COMP, 3,296 YDs, 33 TDs, 7 INTs) had a very fine 2017 season. He was on target with his passes, proved to be a solid leader, and played smart. Will he be ready to go on Sep 6 when the Eagles play Atlanta? Management says "yes." If he is not, then it will be up to Foles (101 ATT, 57 COMP, 537 YDs, 5 TDs, 2 INTs). On a coin toss, you'd rather have Wentz. However, latest reports are that Foles will start and when Wentz will be cleared to play is unknown.
Under coach Pederson, the Eagles rotate their running backs. They see Jay Ajayi (70 ATT, 408 YDs, 5.8 YPA, 1 TD), a powerful and speedy back with knee ailements, can deliver if managed properly. He's also a solid pass catcher. Corey Clement (74 ATT, 321 YDs, 4.3 YPA, 4 TDs) is a fine third-down runner. It's hoped that the promise of Darren Sproles and Donnel Pumphrey, both of whom were sidelined with injuries in 2017, can be realized.
Receivers and Tight Ends
Our 2018 Philadelphia Eagles NFL betting preview finds that this team has a solid group of guys who can catch the ball. Perhaps their most important pass catchers is tight end Zach Ertz (74 REC, 824 YDs, 11.1 YPC, 8 TDs). He is exceptionally dangerous, especially in the red zone. Alshon Jeffery (57 REC, 789 YDs, 13.8 YPC, 9 TDs) is one of the most reliable wideouts in the NFL. Plus, there's Nelson Agholor (62 REC, 768 YDs, 12.4 YPC, 8 TDs), a young player who grew incredibly last season as a slot receiver.
Offensive Line
The offensive line was effective in 2017. That was despite injuries to key players such as nine-time Pro Bowl left tackle Jason Peters. They allowed a total of 36 sacks, which placed them 16th, right in the middle, of the NFL. Peters is back at the age of 36, and there's concern there. All-Pro center Jason Kelce anchors this unit.
Defense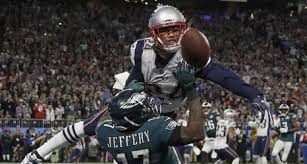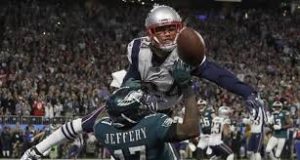 The Philly D allowed 18.4 PPG (4th NFL). They were very tough on the run, as they held teams to 79.2 YPG (1st NFL). They were more vulnerable to the air ball. The Eagles gave up 227.3 YPG (17th) in passing. They were fourth in the league in total yards allowed at 306.5 YPG.
Defensive Line
the D-line is solid, and has some fine edge rushers. Included in the group is Brandon Graham (9.5 SCKs), Chris Long (5 SCKs), and Michael Bennett. Bennett had eight sacks with Seattle last season. Fletcher Cox, a two-time All-Pro tackle, can create mayhem for quarterbacks. Of special note are DE Derek Barnett (5 SCKs), who had a very productive rookies season in 2017, and veteran DT Haloti Ngata (Lions). Ngata, a five-time Pro Bowl selection, gives this group depth.
Linebackers
There are injury concerns on this unit, as MLB Jordan Hicks, the lynchpin of this squad, has been plagued by injuries. In three years, he's missed 17 of 48 games. Last season, he was off to a good start but then succumb to a ruptured Achilles' tendon. Health is a major concern here. In creating our 2018 Philadelphia Eagles NFL betting preview, we thought it important to note that the team signed Corey Nelson (Denver) and Paul Worrilow (Detroit) to help underpin this unit. Important players from last season in the group include Nigel Bradham (85 TKLs) and Mychal Kendricks.
Secondary
The deep backs had a rough go of it at the beginning last season, but, as time went on, they became a fairly formidable force. Safeties Malcolm Jenkins (119 TKLs) and Rodney McLeod (3 INTs) were overall effective, dogged defenders. The corners include Sidney Jones and Ronald Darby (3 INTs). Jones, a talented and athletic player, missed most of 2017 with a torn Achilles. Darby, who missed five games due to an ankle injury, is noted for being a solid, dependable player. CB Jalen Mills (3 INTs), who was solid last year, is ready to go. Patrick Robinson (4 INTs) is gone. Will he be missed?
Special Teams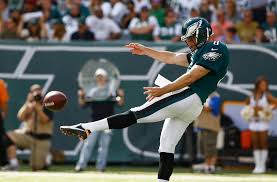 PK Jake Elliot, who was 17-of-19 from 40-plus yards in his rookie season, was an offensive force. He made a 61-yard attempt to win the game in week-three versus the Giants. Punting is questionable, as dependable Donnie Jones has retired. Aussie Cameron Johnston may take on the role of punter. He's never been one before. There are some good return guys with Sproles, if he can stay healthy, leading the way.
Coaching
Our 2018 Philadelphia Eagles NFL betting preview observes that Doug Pederson proved to be the man for the job in 2017. He and his assistants did amazing work crafting the team's journey to the Super Bowl and that big win. The second time will be a charm. Can Pederson lead this team in the same manner in 2018? He's without offensive coordinator Frank Reich and QB coach John DeFilippo. Mike Groh and Spencer Phillips, both of whom have been with Philly for at least two years, replace them.
2018 Philadelphia Eagles NFL Betting Preview: Final Word
The team opens against the Atlanta Falcons on Sep 6 p.m. E.T. Which way will that go? The big question is can they repeat as champs? That's a tough road to go down. Wentz has to stay healthy, and on defense, Hicks staying in the game is important. Losing Robinson in the secondary could be problematic. Everyone is gunning for this team. It's a whole new world for Pederson and company. But the NFC East could be theirs for the taking.
2018 Philadelphia Eagles NFL Betting Preview Projection: 11-5 Record, 1st NFC East
Unit Ratings
Offense:
QB: 9.5, RB: 8.2, OL: 9.1, WR: 8.5, TE: 9.1
Defense
DL: 9.0, LB: 8.2, DB: 8.0
Special Teams
PK: 9.0, PT: 7.5, RT: 8.0
Other
Coaching: 7.8
Intangibles: Tough to get back to Super Bowl (18% return the next year); after winning, 41% don't make it to the playoffs the following season.
Overall Rating = 8.5
Links