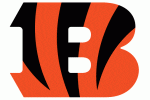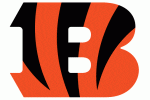 Our Cincinnati Bengals 2016 NFL preview offers hope for Cincy fans. The club went 12-4 last season and took the division, but lost to the Steelers 18-16 in their Wild Card game. From last season, Cincinnati lost numerous key contributors, including S Reggie Nelson, LB A.J. Hawk, and WR Marvin Jones. But they've made up for it through player development, the draft, and free agent signings.
Bengals Offense: B+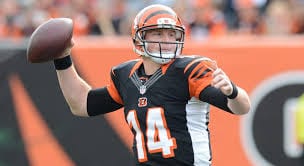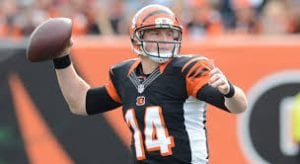 Andy Dalton (3,250 YD, 25 TD, 7 INT), who had a career season last year, returns from the thumb injury that took him out of the playoffs. In addition, the Bengals have a top backup in A.J. McCarron (854 YD, 6 TD, 2 INT). The receiving corps includes A.J. Green (86 REC, 15.1 AVG, 10 TD) and Tyler Eifert (52 REC, 11.8 AVG, 13 TD). Plus, Bengal draft pick WR Tyler Boyd (Pittsburgh) should contribute immediately. At RB Jeremy Hill (794 YD, 3.6 AVG, 11 TD) and Giovani Bernard (730 YD, 4.7 AVG, 2 TD) offer overall solid play, with Bernard also being a receiving threat. The O-line is a solid group of vets.
Bengals Defense: B+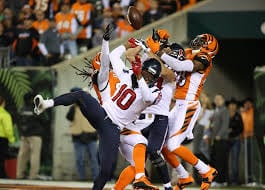 The Bengal defense was third in interceptions (21), third in turnover difference (11), and second in points allowed (17.4). The frontline includes Geno Atkins and Carlos Dunlop, who combined for 23.5 sacks. The loss of FS Reggie Nelson (8 INT) is huge. The good news is S George Iloka and CB Adam Jones were re-signed. Plus, they've added CB draftee William Jones III. The LB unit includes the ultra-dynamic Vontaze Burfict, an aggressive but undisciplined player who needs to mature.
Bengals Special Teams: C+
Cincinnati's special teams are a mix of the fairly reliable and unspectacular. Placekicker Mike Nugent and punter Kevin Huber are both effective. Long snapper Clark Harris is one of the best. The punt return game is average, while the kick return needs improvement. Alford may make a difference in this area.
Bengals Coaching and Management: A-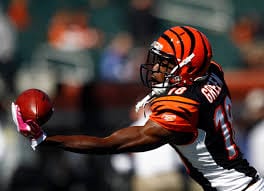 Marvin Lewis. In the last five years under Lewis, Cincinnati has made the playoffs each time and won two AFC North titles. He and DDP Duke Tobin had a fantastic draft. However, the loss of offensive coordinator Hue Jackson, who was magnificent with Dalton, leaves a hole for veteran head coach
Last Word: Cincinnati Bengals 2016 NFL Preview
In developing our Cincinnati Bengals 2016 NFL preview, we cannot discount that it's been 25 seasons since the club has had a playoff victory. This is a team that last season was fifth in red zone TDs, tenth in sacks with 42, and seventh in scoring, averaging 26.2 points. They should be able to finally win a playoff contest.
For our overview of the AFC and to link to other AFC teams, please click here.
Cincinnati Bengals 2016 NFL Preview Pick: 12-4, 1st AFC North