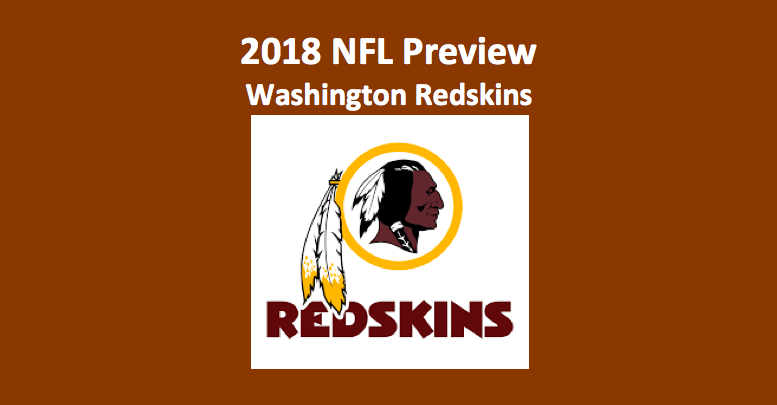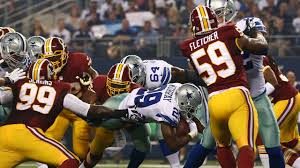 Our 2018 Washington Redskins NFL betting preview finds that so many of the teams in the East Division are dealing with major changes. The Skins are one of them. After notching a 7-9 NFC East record, Washington parted company with QB Kirk Cousins and replaced him with Kansas City signal caller Alex Smith. Head coach Jay Gruden (28-35-1) starts his fifth year with the team in the hopes of making Washington a perennial winner. After two winning seasons in a row, it was hoped that 2017 would be a breakout year of the team. But instead, it was a backwards year, where they won fewer games than they lost.
Offense
The offense ranked right in the middle of the pack in terms of points scored, as Washington averaged 21.4 PPG (16th NFL). The pass attack was ranked 12th, while the ground game came in at 28th. Overall, they accumulated on average 324.9 YPG (16th NFL). The Skins were 31st in the league on third down conversions, as they were successful 32% of the time.
Quarterbacks and Running Backs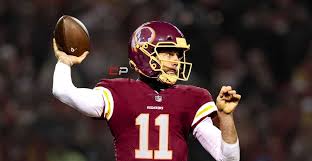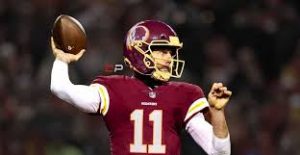 Cousins is gone, as noted, and Smith comes in having thrown for 4042 yards and hitting for 26 TDs, while tossing just five picks. He brings stability to this area. Additionally, Colt McCoy returns once again as backup and Kevin Hogan (Cleveland) comes on board as the third-stringer.
The Washington rush attack was dismal last season. In developing our 2018 Washington Redskins NFL betting preview, we noted that the team opted to try to remedy the issue through the draft, they took LSU's Derrius Guice. Guice offers fine field vision, premium speed, and refined balance. He could be just what the Skins need. Rob Kelly is back for a third season. In his rookie year, Kelly was impressive, but last season he under-performed, rushing for just 194 yards and averaging 3.1 YPA. Chris Thompson (64 ATT, 294 YDs, 4.6 YPA, 2 TDs), who can run and catch, was having a solid 2017 season when it ended during Week 11 with a broken leg. He could be a big contributor.
Receivers and Tight Ends
The Redskins did beef up the pass catching unit a bit by bringing in Seattle WR Paul Richardson Jr. He had his best season yet, as the speedy Richardson snagged 44 catches. Jamison Crowder (66 REC, 789 YDs, 12.0 YPC, 3 TDs), one of the top slot receivers in the league, is back after leading the team in catches, while aging TE Vernon Davis (43 REC, 648 YDs, 15.1 YPC, 3 TDs) had one one of the best seasons of his career. TE Jordan Reed is tough to matchup against, but needs to stay healthy. He played just six games last season.
Offensive Line
The O-line is sort of scary these days, as they've been thinned by players leaving and by injuries. Last season, they allowed 41 sacks (21st) and had a tough time keeping the lanes open for running backs. Six-time Pro Bowler Trent Williams and ultra-dependable Morgan Moses are solid tackles. But both had off-season surgeries, and may not be available at the start of the season. Center Chase Roullier played eight games at center during his rookie season last year, and will most likely start. Our 2018 Washington Redskins NFL betting preview notes that Bill Callahan, O-line coordinator, is working towards patching together a viable group up front.
Defense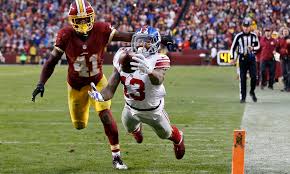 The Washington defense was uneven. They were better than average in areas such as sacks with 42 (T-7th NFL), interceptions with 16 (T-9th NFL), and passing defense, allowing 213.9 YPG (T-9th NFL). Yet, they were less than adequate when it came to total defense, as they gave up 347.9 YPG (21st NFL), rushing defense, permitting 134.1 YPG (32nd NFL), and points allowed offering up 24.2 PPG (T-27th).
Defensive Line
NT Ziggy Hood, one of the few vets on last year's D-line, was stalwart, as he started 13 games. Alabama's Da'Ron Payne, a first round pick this year, looks to be a potential run-stopper. DE Matt Ioannidis (4.5 SCKs), who played with a broken hand in 2017, had a breakthrough season. Also at end, Anthony Lanier (5 SCKs) made a leap forward. Johnathan Allen, who is impressive against the run, missed 11 games last season, giving Ioannidis and Lanier a chance to play. It's hoped, Allen can get back to form this season. Watch tackle Tim Settle from Virginia Tech. The 2018, fifth-round draft pick could be the real thing.
Linebackers
The LB unit is probably the best group on this side of the ball. Ryan Kerrigan (13 SCKS) and Preston Smith (8 SCKs) are avid pass rushers. ILB Zack Brown (136 TKLs) offers fine side-to-side movement and coverage. He led the Skins in tackles last season. ILB Mason Foster, who missed most of last season with a shoulder injury, should be ready to play in 2018. Martell Spaight, who was third in tackles with 75, is an essential reserve who can make a difference.
Secondary
Safety D.J. Swearinger commanded the free safety spot, was a team leader, and notched four picks. Safety Montae Nicholson returns for his second season. He was impressive in the eight games he played last season. Quinton Dunbar and Josh Norman are the corners. Vet Orlando Scandrick may be the guy to replace Kendall Fuller as the slot corner.
Special Teams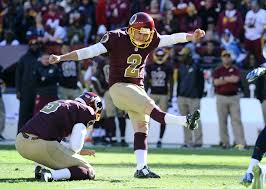 Our 2018 Washington Redskins NFC betting preview notes that the special teams are shaky. Sam Irwin-Hill comes in to compete for the punting job with Tress Way. Way was 28th in the league, as his net average was just 39.0 YPP. Dustin Hopkins returns healthy after dealing with a 2017 season that saw his output stifled by a hip injury. Nick Sundberg, a rock at center, is back for his eighth season. When he did come back, he was 14-of-17. New recruit Greg Stroman from Virginia Tech may replace Jamison Crowder on runbacks. Crowder struggled in this area last season.
Coaching
Jay Gruden starts his fifth season with the Skins. His first year, they were 4-12, and his second year, they went 9-7 and won the division. Since then, they've been 8-7-1 and 7-9. He has not gotten consistency from his teams. At the same time, he's on his third defensive coordinator and second offensive coordinator since he arrived. It's true that the team suffered last season due to injuries. But eventually, our 2018 Washington Redskins NFL betting preview experts note, Gruden has to come through, and that means soon.
2018 Washington Redskins NFL Betting Preview: Final Word
The Redskins still have some major question marks. The running back situation is questionable, and on defense, there are issues with the D-line, which is a patchwork. QB Smith has some decent receivers to toss to, but how will he adapt to his new team and surroundings? Our 2018 Washington Redskins NFL betting preview finds that there are a lot of unanswered questions with this team.
2018 Washington Redskins NFL Betting Preview Projection: 7-9 Record, 3rd NFC East
Unit Ratings
Offense:
QB: 8.9, RB: 6.8, OL: 8.7, WR: 8.0, TE: 8.4
Defense
DL: 6.2, LB: 7.9, DB: 7.4
Special Teams
PK: 6.6, PT: 6.0, RT: 8.0
Other
Coaching: 7.2
Intangibles: This team is thin in many areas, especially on defense and that could adversing affect their season.
Overall Rating = 7.5
Links