NCAA Previews
#20 West Virginia Mountaineers College Preview
Mountaineers Struggle to Improve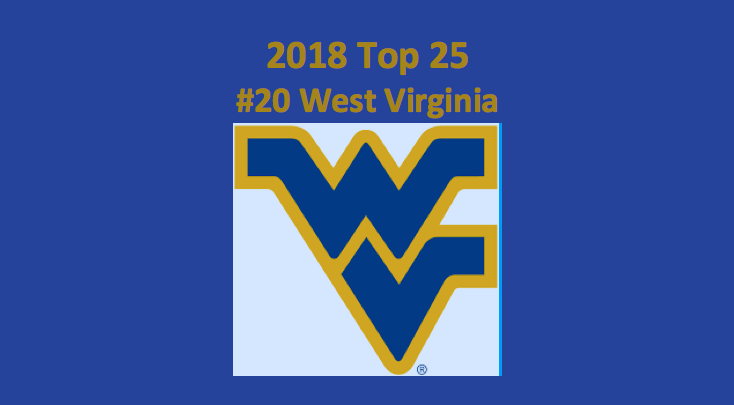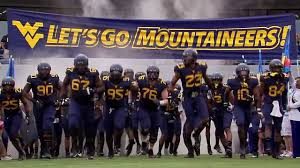 The West Virginia Mountaineers finished a disappointing 7-6, tied for fourth in the Big 12, and having lost their last three games. That included a 30-14 loss the Utah in the Heart of Dallas Bowl. Our 2018 West Virginia Mountaineers football preview projects that this team will find itself pretty much in the same position by the end of this season. Head coach Dana Holgorseon (53-37 West Virginia and Overall, 2-4 Bowls) has to deal with an uneven offense and a defense that's susceptible upfront as well as in the back. Plus, a tough schedule doesn't help things one bit.
Offense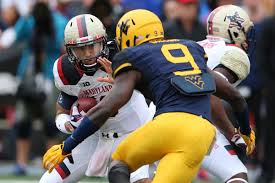 The offense, which averaged 34.5 PPG (3rd Big 12, 22nd Nationally), utilized the air attack in a major way. QB Will Grier (64.4 COMP%, 34 TDs, 12 INTs), now a senior passed for 3,490 yards. The pass attack averaged 309.3 YPG (4th Big 12, 13th Nationally). Although the Mountaineers mounted the 13th ranked pass attack, they were 84th in the nation when it came to running. You can expect the same results in those areas in 2018. Although Ka'Raun White, along with his 12 TD passes, is gone, there's plenty of talent and experience in the receiving group. Two seniors are the top returning pass catchers. Gary Jennings had 97 receptions for 1,096 yards. He averaged 11.3 YPA and scored one time. David Sills scored 18 times while grabbing 60 receptions and averaging 16.3 YPC.
There is good news on the frontline. Four starters return to what we believe will be an improved group. That may translate into more ground yardage. Top running back Justin Crawford, who ran for 1,000-plus yards and scored seven times, may be replaced by red-shirted freshman Alec Sinkfield. Sinkfield proved to be explosive this spring. Junior Kennedy McCoy (125 ATT, 596 YDs, 4.8 YPA, 7 TDs) will also get the ball numerous times.
Defense
The Mountaineers allowed opponents 31.5 PPG (7th Big 12, 90th Nationally). Their rush D was especially weak, as they offered up 150.3 YPG (5th Big 12, 84th Nationally). They were 107th in the nation in total yards allowed, as they gave up on average 459.6 YPG. There is good news, as our 2018 West Virginia Mountaineers football preview projects improvement on the line and in the linebacking group. We also see stability in the secondary.
The frontline has added Clemson grad transfer Jabril Robinson and Temple/Penn State transfer Brenon Thrift. That will help with depth and experience. Senior DE Ezekiel Rose (23 TKLs, 4.5 SCKs) and junior DE Reese Donahue (40 TKLs, 1.5 SCKs, 4.5 TFL) are both solid gamers. Junior David Long (76 TKLs, 4 SCKs, 12.5 TFL, 6 PBU) heads a talented LB unit. In the secondary, sophomore free safety Kenny Robinson (46 TKLs, 3 PBU, 3 INTs) is the anchor in pass defense.
Special Teams
The best special teams weapon the Mountaineers possess is Marcus Simms on punt and kick runbacks. He averaged 26.3 YPR on kicks. And although his 5.8 YPR was a bit short on punts, he was reliable. Senior punter Billy Kinney (70 Punts, 40.9 YPP, 22 w/in20) was quite sound. In the placekicking area, Skyler Simcox, previously will William and Henry (Div III) and then Western Kentucky, will battle WV vet Evan Staley.
2018 West Virginia Mountaineers Football Preview: Final Word
West Virginia opens its season against Tennessee (Sep 1) in Charlotte. This is a game that can go either way. Then, they're at NC State (Sep 15) for another game that's tough to determine. Our 2018 West Virginia Mountaineers football preview notes that the Mountaineers will undergo a major test when they visit Texas (Nov 3). Right after that, West Virginia hosts TCU (Nov 10), and they end their season with a visit from Oklahoma (Nov 23).
Top Three Takeaways
Passing game is their bread-and-butter
Improved O-line could help ground attack
Defense needs to do better in 2018.
2018 West Virginia Mountaineers Football Preview Projection: 9-4 Record Overall/ 6-3 Big 12; Finish: 4th Big 12
For Easy Navigation Follow the Links Below
This team's Conference Preview Page
Top 25 Hub
All College Football Conferences Hub
College Football Preview Main Page