NCAA Previews
#24 Tennessee Volunteers Preview
Will the Vols Be Competitive Against Georgia, LSU and 'Bama?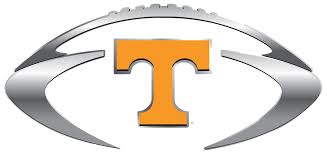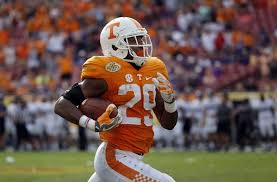 The Tennessee Volunteers (9-4) enjoyed their second-straight nine-win season in 2016. In the Music City Bowl, they beat Nebraska 38-24, notching the team's third-straight bowl victory. To get to the Music City Bowl, in the regular season, the Vlos stopped a four-game losing skid by going 3-1 in their final four. With a fine 2016 behind this young and talented team, we now consider their chances for success in our 2017 Tennessee Volunteers college football preview.
Offense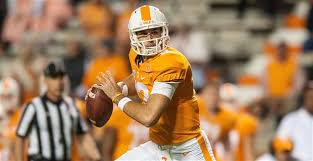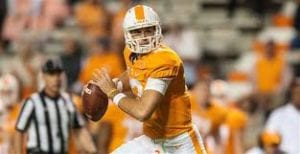 Strong, resilient offensive lines are often the key to a successful rushing and passing attack. That being the case, the Volunteers should be able to score plenty of points this season, as they have a fine O-line. Along with featuring a solid line, which includes number one prospect Trey Smith, Tennessee has hired the Los Angeles Rams former strength and conditioning coach, Rock Gullickson, and he has made a difference.
Last season, the team was second in the SEC in scoring, averaging 36.4 PPG. One reason for that is their transformative zone-read offense, which is a modified spread. That will help determine who replaces QB Josh Dobbs, who thrived under that scheme. Junior Quinten Dormady has experience and is an accurate passer with a strong arm, but he's not very mobile. Redshirted freshman Jarrett Guarantano also has passing chops and he's more mobile than Dormady, but he possesses no experience.
John Kelly will be the team's main running back. He carried the ball 98 times last season, averaging 6.4 YPA and scoring five times. WR Juan Jennings, who caught 40 passes, and averaged 14.5 YPC while scoring seven touchdowns, will be the primary receiver. There's not a lot of depth in the running or receiving ranks.
Defense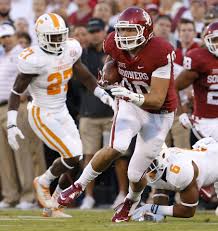 In the secondary, strong safety Todd Kelly comes back as the leader in career picks amongst returning players with eight and as the team's top tackler in 2016 with 71. Also at strong safety, Micah Abernathy returns having made 69 tackles and grabbed two picks last season. Free safety Nigel Warrior, who played very little in 2016, proved to be the best defensive player in spring camp this year. Junior MLB Darin Kirkland, who is the anchor on defense, comes back healthy after missing most of last season. The linebacking area is thin.
In addition, the defensive line is questionable. It's hoped that projected star DE Jonathon Kongbo, now a junior, will reach his potential after arriving at camp 15 pounds lighter. He could be an impact guy in front. In 2016, the Tennessee defense was ranked 104th in rushing yards allowed, giving up an average of 218.5 per game. That may not change this season.
Special Teams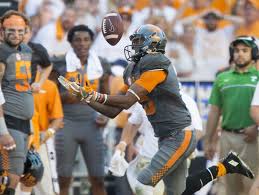 In 2015, Evan Berry led the nation in kick returns, averaging 38.3 YPR. He missed last season due to injury, but is back and looks to be in great form. Placekicker Aaron Medley is consistent on field goal attempts within 40 yards, while punter Trevor Daniel averaged 44.6 YPP last season.
2017 Tennessee Volunteers College Football Preview: Final Word
Coach Butch Jones (30-21 Tenn, 3-0 Bowls, 80-48 Overall, 4-2 Bowls) starts his fifth season as the primary guy at Tennessee. In less than a half-decade, he's turned a 5-7 team into one that enjoys winning seasons and bowl invites. Our 2017 Tennessee Volunteers college football preview sees the club as posting more wins than losses.
Big games include when Georgia Tech (Sep 4) visits, as the Yellow Jackets are 3-0 against SEC East teams, Tennessee travels to play Florida (Sep 16), who the Vols beat last season 38-28, and Tennessee hosts Georgia (Sep 30), as the Bulldogs want revenge for last season's loss caused by a successful Hail Mary play. Plus, the Vols are at home versus the team that upset them last season, South Carolina (Oct 14), travel to play Alabama (Oct 21) and Nick Saban, who's 10-0 versus the Vols, and play LSU (Nov 18) for first time in six years. The Tigers have beaten Tennessee in their last four meetings.
Top Three Takeaways
Spread offensive scheme puts points on board
Offensive line should perform well and stay healthy
On defense, linebacking and frontline units are questionable
2017 Tennessee Volunteers College Football Preview Projection: Record 8-4 Overall/ 4-4 SEC East; Finish: 3rd SEC East