NCAA Previews
2018 Pac-12 North College Football Preview
Can Washington Get to the CFP?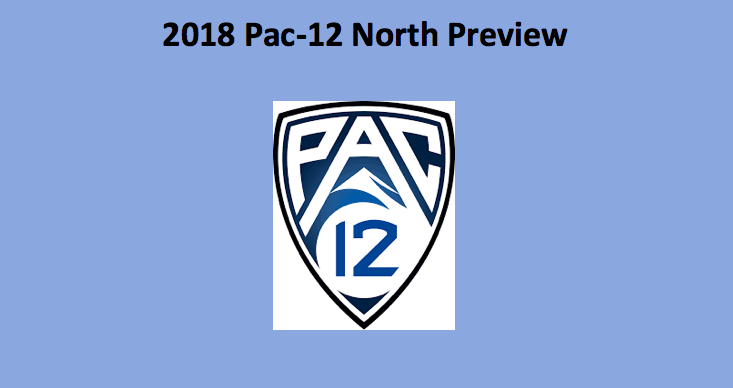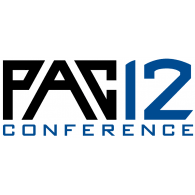 The Pac-12 is considered to be the third-strongest conference in college football, with the SEC being ranked first and the Big Ten second. There's been a lot of optimism concerning this conference, and their chances of capturing a national crown. However, as of late that prize has been won by SEC, Big Ten, and ACC teams. Our 2018 Pac-12 North college football betting preview offers insights into each of the six teams in this division. To get a full view of the conference, see our 2018 Pac-12 South college football betting preview, which includes USC, Utah, Arizona, Colorado, Arizona State, and UCLA.
2018 Pac-12 North College Football Betting Preview
The Washington Huskies are considered to be the top team in the division, as well as in the conference. Of the other five teams in the North, our 2018 Pac-12 North college football betting preview sees Stanford to be a contender for the top spot. One other team not to count out in any way is the Oregon Ducks. This is a team that's solid on both sides of the ball. Consequently, they will be competitive. Here's how we see each one of the teams in the Pac-12 North performing.
1. Washington Huskies
Offense
The Washington Huskies have now had two double-digit win seasons in a row, and we expect the same in 2018. Senior QB Jake Browning, who was the Pac-12 Offensive Player of the Year in 2016, had a less-productive 2017. Still, he completed close to 69% of his passes, including hitting for 19 TDs, and he rushed for seven scores. Look for him to excel in his senior year.
With wideout Dante Pettis gone, the Huskies lack a deep threat when it comes to receivers. However, they do have a fine stable of players who can catch the ball. Senior RB Myles Gaskin, who rushed for over 1,300 yards and scored 21 times in 2017, is a major threat. To top it off, the Huskies have a tested and experienced O-line.
Defense & Special Teams
By far, our 2018 Pac-12 North college football betting preview finds that Washington has the best defensive secondary in the conference. Last season as a freshman, CB Byron Murphy snagged three picks, while NB Myles Bryant, then a sophomore, had 9 PBU. Both look to have standout seasons. In his frosh year, OLB Ryan Bowman notched 5.5 sacks and four TFL. Now he's an experienced sophomore ready to soar. Senior ILB Ben Burr-Kirven, who returns as the tackle leader, is the anchor of the unit. Senior NT Greg Gaines provides stability upfront.
On special teams, the Huskies have good return men, but are weak in the placekicking department and could use some improvement when it comes to punting. After reviewing our 2018 Pac-12 North college football betting preview, you may want more information on this team. To access our top-25 preview of the Washington Huskies click here.
2. Stanford Cardinal
Offense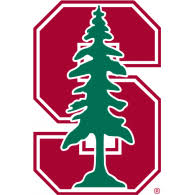 The Stanford Cardinal come into this season with a potentially explosive offense and a sound defense that may be challenged on the line. QB K.J. Costello, a sophomore, put up some decent numbers in his first season. Consequently, with a sound year of experience, he is expected to improve this year. Costello's got some fine pass catchers on hand, including junior J.J. Arcega-Whiteside, who caught nine TD passes last season. Senior RB Bryce Love is coming off a 2,000-plus yard season where he scored 19 TDs. The O-line is exceptional and will be a major factor in this team's success on offense.
Defense & Special Teams
On the other side of the ball, our 2018 Pac-12 North college football betting preview finds that the D-line is a concern in terms of experience and depth. They may need some extra help from the linebacking unit, which features senior ILB Bobby Okereke. Last season, he made 94 tackles. The secondary lost some top talent to the NFL, which means there's a lot riding on athletic senior CB Elijah Holder. If he can stay healthy, that will certainly benefit this group. In the area of special teams, help on punt returns would be good. When it comes to kicking, sophomore Jet Toner is back after a decent freshman season. Punter Jake Bailey, a senior, offers a strong and accurate leg. For more information on this team, including specific stats, see our top-25 preview of the Stanford Cardinal.
3. Oregon Ducks
Offense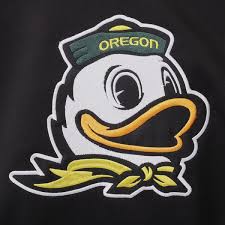 In our 2018 Pac-12 South college football betting preview, the Oregon Ducks have the potential to stay in the game throughout the season. They are helped by a fairly weak schedule that includes UCLA and does not include USC. This is a club that is commanded by an accomplished and experienced quarterback, Justin Herbert (67.5 COMP%, 15 TDs, 5 INTs). Herbert is an accurate passer, who can also run the ball for a score. The receiving group could be deeper, but it does include junior Dillion Mitchell (42 REC, 12.3 YPC, 4 TDs), who was Herbert's go-to pass catcher last season.
Although the starting tackles are new on the O-line, they do come with experience and the rest of the group is sound. That fact should aid the rush attack, which must deal with losing Royce Freeman, a 1,400-plus yard rusher who scored 16 times last season, as well as Kani Benoit, who averaged 6.6 YPA and scored 10 times. Senior Tony Brooks-James, who had 93 carries in 2017, averaging 5.4 YPA, gets the call to start at the RB position.
Defense & Special Teams
The Oregon offense scored 36.0 PPG in 2017. Their defense allowed 29.0 PPG. This side of the ball comes into 2018 with more experience and some decent depth. Junior ILB Troy Dye (107 TKLs, 4 SCKs, 9.5 TFL) emerged as a top talent and leader last season. Look for him to contribute even more this year. The secondary includes senior safety Ugochukwu Amadi (43 TKLs, 8 PBU, 3 INTs), a top-notch defender. The frontline is the strength of the defense with senior DE Jalen Jelks (59 TKLs, 6.5 SCKs, 8.5 TFL) leading the charge. He had four QBHs and seven PBU last year. On special teams, the Ducks lost vet PK Adam Schneider. Last year's punter Adam Stack will now also assume the kicking duties. Brooks-James is a major threat on kick returns.
4. California Golden Bears
Offense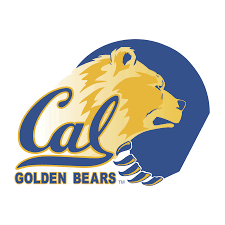 The California Golden Bears averaged 27.8 PPG last year, while allowing 28.4. On offense, they put up some decent passing numbers, but the team's rush attack, which was ranked 109th in the nation, was not effective. The O-line has been upgraded a bit and should show improvement. That may help the rush attack, which is good news for returning senior RB Patrick Laird (1127 YDs, 5.9 AVG, 8 TDs). Laird is one of 10 players who come back after starting for the Golden Bears in 2017. The QB spot will be maintained by junior Ross Bowers (59.0 COMP%, 18 TDs, 12 INTs). Bowers needs to cut down on his picks as well as improve his completion percentage. Wideouts include senior Vic Wharton (67 REC, 13.0 YPC, 5 TDs) and junior Kanawai Noa (56 REC, 14.1 YPC, 4 TDS). They topped all California receivers when it came to total receptions and yards-per-catch.
Defense & Special Teams
Last season, the Golden Bear scoring defense was seventh in the Pac-12, which was a big improvement over 2016. However, in passing yardage, they were 10th in the conference and 113th in the nation. In developing our 2018 Pac-12 South college football betting preview, we noted that they welcome back the entire starting secondary as well as half of the starters in the linebacking unit. Our 2018 Pac-12 North college football betting preview projects that the corners and safeties, led by sophomore CB Camryn Bynum (58 TKLs, 8 PBU, 2 INTs), will be the strongest unit on this side of the ball. Senior Jordan Kunaszyk (74 TKLs, 3.5 SCKs, 2.5 TFL), who snared two picks last year, anchors the LB squad. In front, which has less experience, senior nose guard Chris Palmer has been designated to provide stability. The kick return group is fairly efficient and punt returns are sound. Placekicker and punter will both be new.
5. Washington State Cougars
Offense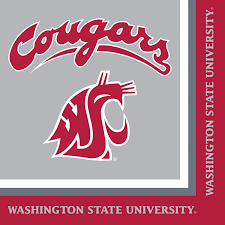 By just about anyone's standard, the Washington State Cougars had a fine season last year, going 9-4 and playing Michigan State in the Holiday Bowl. However, our 2018 Pac-12 North college football betting preview thinks this season could be a bit different. That due to numerous concerns. First, the Cougars are unsure of who will command the QB spot, as they have to replace the very productive Luke Falk (30 TDs).
In addition, they see just four starters return on offense and must deal with an O-line that is overall inexperienced and lacks depth. Gardner Minshew, a graduate transfer from East Carolina, may be the guy taking the snaps. Otherwise, it could be junior Trey Tinsley. Since coach Mike Leach arrived six years ago, the Cougars have not paid much attention to the running game. Last season, they were 129th in rushing yardage. Look for them to focus on passing once again. Almost all of the receiving crew is new. Senior Renard Bell (40 REC, 13.4 YPC, 3 TDs) is the top returning pass catcher.
Defense & Special Teams
This team had the top-ranked pass D in the Pac-12 and ninth-ranked in the nation. In terms of total yards allowed, they were second in the conference and 16th nationally. Just about all of the starters from the secondary and linebacking units return. That includes strong safety Jalen Thomas who grabbed four picks while making 5.5 TFL last season and sophomore LB Jahad Woods who made 64 tackles, had 2.5 sacks, and managed to accumulate 8.5 TFL. Consequently, they should be a strength.
However, the question for our 2018 Pac-12 North college football betting preview is can this group make up for the stats generated by All-American tackle Hercules Mata'afa? Those numbers included 10.5 sacks, 12 TFL, and six QBHs. The D-line is certainly not as formidable without him. Punting has been a problem. Oscar Draguicevich has been brought in to upgrade that area. Jack Crane, who kicked off some last season, replaces Erik Powell at PK. Bell is solid on kick returns, but punt bring backs have been greatly lacking.
6. Oregon State Beavers
Offense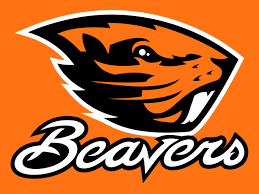 Our 2018 Pac-12 North college football betting preview sees one thing that obvious about the Oregon State Beavers. They need to desperately show some improvement this season. Of the past five seasons, last year was their worst as they went 1-11. However, this season won't be much better, as they have a very tough schedule that includes an away opener at Ohio State and a late-season contest versus Pac-12 South power USC. Plus, across the board, this team has deficiencies on offense, defense, and special teams. Senior QB Jake Luton (61.5 COMP%, 4 TDs, 4 INTs) gets the call to start. He'll be throwing to the team's top two receivers from last season, junior TE Noah Togial (34 REC, 13.2 YPC, 2 TDs) and senior WR Timmy Hernandez (30 REC, 11.9 YPC, 3 TDs). Junior Artavis Pierce (68 ATT, 323 YDs, 4.9 AVG, 1 TD) inherits the job of starting running back. The O-line sees four starters return, and our 2018 Pac-12 North college football betting preview finds that it is improved.
Defense & Special Teams
Last year, the Beavers allowed opponents on average 43.0 PPG, which ranked them last in the Pac-12 and 128th nationally. Both starting safeties return, as do two starting LBs, and one defensive end. Of the three units, our 2018 Pac-12 North college football betting preview finds that the D-line is the most problematic. The reason for this is there's a lack of depth and experience. The secondary sees two corners come back; both of whom were lost to injuries most of last season. Our 2018 Pac-12 North college football betting preview notes that if junior Xavier Crawford and senior Dwayne Williams can stay healthy, that could aid greatly in pass defense. Starting safeties Jalen Moore and David Morris, both of whom are hard hitters, return. Each had 75 tackles in 2017. Two seniors are on hand to help flesh out the linebackling group. OLB Bright Ugwoegbu (55 TKLs, 3 TFL, 3 QBHs) and ILB Jonathan Willis (68 TKLs, 3 SCKs, 3 TFL) will look to ensure consistent play from the group.
On special teams, Artavis Pierce and Calvin Tyler both averaged 20.3 YP kick return, while Trevon Bradford averaged 12.0 YP punt bring back. Kicker Jordan Choukair, now a junior, was perfect on extra points but was 12-of-19 on field goals. He worked in the off-season to improve leg strength. Junior Alex Bland will most likely take on the punting duties.
2018 Pac-12 North Preview
Bowl Projections
Orange Bowl (CFP): Alabama vs Washington
San Francisco Bowl: Oregon vs Minnesota
Alamo Bowl: TCU versus Stanford
2018 Pac-12 North College Football Betting Preview
Projected Best Bets
Sep 1: Washington State @ Wyoming – We like the Cougars by 20.
Sep 8: Portland State @ Oregon – This should be an easy win for Oregon. Bet Ducks as they win by 21 points.
Sep 15: Idaho State @ California – Take Golden Bears at -30 or less.
Oct 18: Stanford @ Arizona State – Cardinal team by 14.
Oct 20: Colorado @ Washington – Washington takes this home game. Go Huskies by 23 points.
Oct 27: Oregon @ Arizona – Take the visiting Ducks by 16.
Nov 3: UCLA @ Oregon – We are going with Oregon by -14.
Nov 17: Stanford @ California – Interesting, perhaps tricky, away game for Cardinal team. We're taking Stanford by 10 points or less.
Nov 23: Washington @ Washington State – Washington Huskies by 21.
Nov 24: Stanford @ UCLA – Bet Cardinal team by 14 and over at 40.
Our 2018 Pac-12 North college football betting preview is available here. To read about other conferences click right here.