NCAA Previews
2018-2019 Seton Hall Pirates Basketball Analysis
Can the Pirates Make Up for Lost Talent?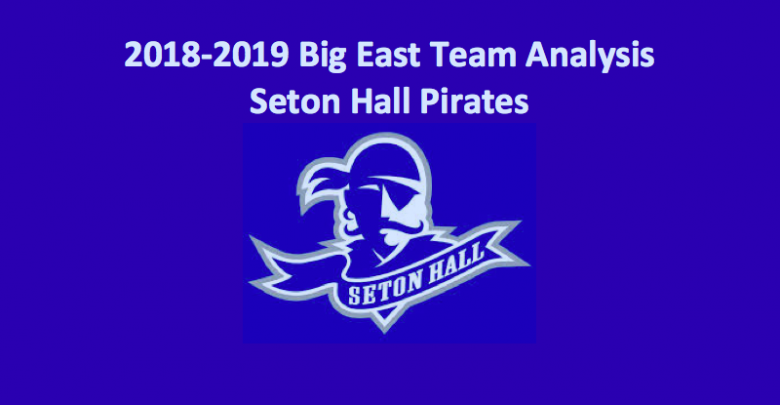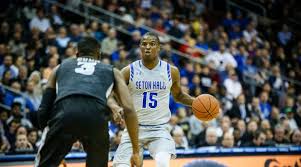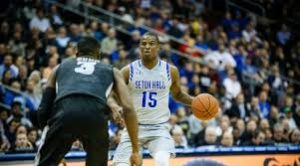 The Seton Hall Pirates (22-12 Overall, 10-8 Big East) have made it to the Big Dance three years running. But major players have departed, including Khadeen Carrington, Angel Delgado, and Desi Rodriguez. Our 2018-19 Seton Hall Pirates basketball preview finds that the current edition of this club will find it tough going when it comes to getting back to the Tournament.
There are some solid transfers who are ready to play, but this team will primarily be comprised of freshmen and sophomores. That could make it tough for Seton Hall to be as competitive as they need to be to secure a NCAA berth.
Frontcourt
The larger Seton Hall front includes Syracuse transfer Taurean Thompson and Vincennes University transfer Romaro Gill. As a freshman for the Orange, Thompson was good for 9.2 PPG, 3.2 RPG, and 1,0 BPG. Gill, who is 7'2" and 245 pounds, blocked 85 shots in his sophomore season. Sophomore Sandro Mamukelashvili (2.6 PPG, 1.9 RPG, 47.1 FG%) has a good outside shot while last season as a junior Michael Nzei hit close to 58% of his field goal attempts.
Backcourt
Junior guard Myles Powell (15.5 PPG, 2.8 APG, 43.3 FG%) will be the corner stone of the backcourt. He hit 37.9% from downtown last season. He's joined by Quincy McKnight, a transfer from Sacred Heart. As a sophomore for his former team, McKnight averaged 18.9 PPG, 4.9 RPG, and 3.0 APG. They could be an amazing duo. Plus, there's depth in the back. Sophomore Myles Cale (4.3 PPG, 1.6 RPG, 46.7 FG%) can come off the bench and toss in points. Also, some talented freshmen guards join the team.
2018-19 Seton Hall Pirates Basketball Preview – Final Word
Head coach Kevin Willard certainly knows how to put together a solid team. Plus, he always books a very challenging non-conference schedule. This season, the Pirates play Kentucky, Louisville, Nebraska, Maryland, and Rutgers. If Seton Hall can keep those games competitive and win a few, they may be able to meet their various Big East opponents head-on. Our 2018-19 Seton Hall Pirates basketball preview notes that if this team can generate a few early-season wins and go .500 versus conference teams, they'll have a ticket to the Big Dance. If not, then it's the NIT.
Big East News and Updates