NCAA Previews
2018 Big 12 College Football Preview
Sooners Top the Conference at Start of Season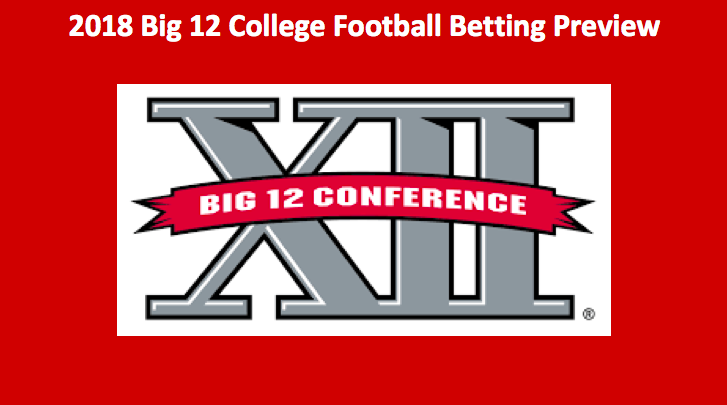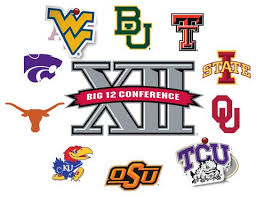 The Big 12 used to have a dozen teams, but that was quite some time ago. This conference, which is considered to be the fourth most powerful, has not, unlike most others, divided itself into two divisions. However, last season they did hold a playoff game between the top two teams, Oklahoma and TCU. The Sooners took the contest winning the Big 12. That win sent them to the Rose Bowl (CFP Semifinal), which they lost to Georgia in OT 48-54. Our 2018 Big 12 college football betting preview acknowledges that once again the Oklahoma Sooners look to be the best team in this conference. Time will tell what club, if any, will unseat them as champions.
2018 Big 12 College Football Betting Preview
Our 2018 Big 12 college football preview likes Oklahoma, as they have a stellar team on both sides of the ball. But there are certainly three teams in this conference that will give the Sooners a fight. They are the Texas Longhorns, TCU Horned Frogs, and West Virginia Mountaineers. It's interesting to note that each of those four teams is carrying a fairly tough schedule. Here's how our 2018 Big 12 college football betting preview sees each team performing.
1. Oklahoma Sooners
Offense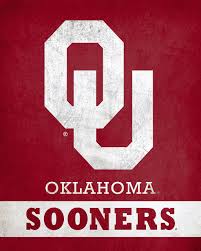 As it was last year, Oklahoma's offense is ready to churn out points on the ground and through the air. The Sooners averaged 45.1 PPG (1st Big 12, 3rd Nationally). They rushed for an average of 217.8 YPG (1st Big 12, 27th Nationally) and passed for 361.8 YPG (2nd Big Ten, 3rd Nationally). One player who had a lot to do with that success is gone, QB Baker Mayfield. But it looks like junior signal caller Kyler Murray is ready to go. Murray has some very fine receivers to toss to, including junior Marquise Brown (57 REC, 19.2 YPC, 7 TDs) and sophomore CeeDee Lamb (46 REC, 17.5 YPC, 7 TDs).
Junior Rodney Anderson (1,161 YDs, 6.2 YPA, 13 TDs) and sophomore Trey Sermon (744 YDs, 6.1 YPA, 5 TDs) will get the nod at running back. Our 2018 Big 12 college football betting preview sees this team's O-line as being tough and resilient.
Defense & Special Teams
The Sooner D was certainly good enough in 2017. They held opponents to 27.1 PPG (5th Big 12, 68th Nationally). We expect junior DE Kenneth Mann (28 TKLs, 5 SCKs, 1 TFL) to have a big season. Junior SLB Caleb Kelly and sophomore WLB Kenneth Murray can both hunt down runners and QBs. Corner Parnell Motely is tough on defending against receivers and also slick at chasing down running backs. The kicking and punting games belong to Austin Siebert. After reading this entire 2018 Big 12 college football betting preview, please see more our top-25 preview of the Oklahoma Sooners for more information.
2. Texas Longhorns
Offense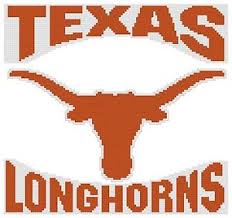 If the Texas Longhorns can find a rush attack, they could certainly vie for the Big 12 title. They have a fine QB in sophomore Sam Ehlinger, who performed well last season. He  completed 64% of his passes for seven TDs and four picks, and some top-notch receivers like junior Collin Johnson (54 REC, 14.2 YPC, 2 TDs). The O-line sees four starters come back and looks like it has the stuff to open holes for the rush and keep pass rushers out. The rush attack, which was weak last year, may be revitalized by freshman RB Keaontay Ingram. Sophomore Daniel Young (373 YDs, 4.6 YPA, 3 TDs) will also get a shot at the starting spot.
Defense & Special Teams
Our 2018 Big 12 college football betting preview thinks that the Longhorn D will serve them well. Last season, Texas finished third in the conference and 29th in the nation in points allowed, as they gave up 21.2 per game. They were especially tough versus the run. Also, Texas led the conference in third-down defense and the nation in non-offensive touchdowns with seven. Here's the skinny, many of the players who were key to last year's success on D are gone. But there's good news as the Longhorns have recruited some top talent. Senior corner Kris Boyd (57 TKLS, 15 PBU, 2 INTs) will need to come up big against the pass.
In front, senior defensive ends Charles Omenihu (28 TKLs, 4 SCKs, 3 TFL, 6 QBHs) and Breckyn Hager (23 TKLs, 4 SCKs, 5 TFL, 4 PBU) will be key. On special teams, it will be tough to replace Ray Guy Award-winning punter Michael Dickson. Ryan Bujcevski, who like Dickson is from Australia, looks promising. Freshman Cameron Dicker will replace struggling PK Joshua Rowland. Kris Boyd and Kyle Porter were both effective on kick returns last year. Click here for an expanded preview of the top 25 Longhorns.
3. TCU Horned Frogs
Offense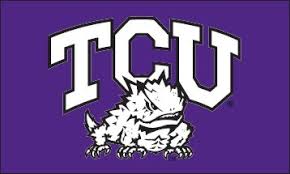 The word on the TCU Horned Frogs is that once again they have a top-notch defense. The other word is that they need some offensive help at just about every spot except running back. The TB spot will be occupied by two solid rushers, juniors Darius Anderson (768 YDs, 6.0 YPA, 8 TDs) and Sewo Olonilua (330 YDs, 5.2 YPA, 7 TDs). Sophomore Shawn Robinson, who tossed 27 passes last season, will start at QB for the Horned Frogs. He connected on three TDs and threw no picks. The receiving group has been thinned out, but last season's top pass catcher, sophomore WR Jalen Reagor (33 REC, 17.5 YPC, 8 TDs), is back. He could have a breakout season.
Defense & Special Teams
This is a premium defense. Senior DE Ben Banoqu (49 TKLs, 8.5 SCKs, 8 TFL) is an anchor upfront. While senior SLB Ty Summers can play the run or the pass with ease. Junior CB Jeff Gladney, who took in two picks and defended five passes in 2017, could have a huge 2018 season. The special teams are all in fine order. They are the best of the best in the Big 12. After reviewing our 2018 Big 12 college football betting preview, you can get more information on this team through our top-25 preview of the TCU Horned Frogs.
4. West Virginia Mountaineers
Offense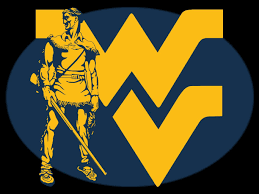 The West Virginia Mountaineers could have had a much better season than 7-6 if they had put up a stauncher defense. This season, they should show some improvement in that area, but probably not enough to make a major difference. In creating our 2018 Big 12 college football betting preview, we found that last year their offense was cooking in the air and on the ground. This season, despite putting a better-than-average line on the field, our 2018 Big 12 college football betting preview expects this team to struggle on the ground. The reason is the departure of 1,000-plus yard-rusher Justin Crawford.
Junior Kennedy McCoy (596 YDs, 4.8 YPA, 7 TDs) will start in his stead. But after McCoy, the talent pool falls off. Senior QB Will Grier (64.4 COMP%, 34 TDs, 12 INTs) is a proven entity. Senior WRs Gary Jennings (97 REC, 11.3 YPC, 1 TD) and David Sills (60 REC, 16.3 YPC, 18 TDs) combined for a total of 2,000 yards in receptions last season. They could have a productive 2018.
Defense & Special Teams
Last season, the Mountaineer defense gave up 31.5 PPG while their offense scored 34.5 PPG. This season, the defense looks especially light upfront. This our 2018 Big 12 college football betting preview sees notes that the linebacking group is fairly sound. It includes junior WLB David Long (76 TKLs, 4 SCKs, 12.5 TFL). Long is a playmaker on defense. Additional stats for Long from last season include his two QBHs and six PBU. Another player who could be a major difference-maker for this group is sophomore FS Kenny Robinson (46 TKLs, 3 PBU, 3 INTs). He had a fine frosh season.
On special teams, Marcus Simms did a good job on kick returns but needs to improve on punts. Placekicking was a problem last season. There's competition for that job. Senior punter Billy Kinney averaged 40.9 YPP and landed 22 within the 20. He's a fine talent. Here's our extended top 25 analysis of the Mountaineers.
5. Oklahoma State Cowboys
Offense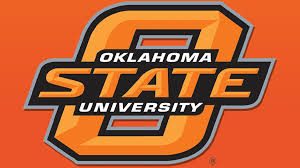 The Oklahoma State Cowboys had a big season in the Big 12 last year. They went 6-3 in the conference, finishing third, put up their third straight 10-3 season record, and beat Virginia Tech in the Camping World Bowl 30-21. They ended up ranked 14th nationally. But this season could be a bit different. Offensively, the QB spot and prime pass catching job are not as solid as one would like, and on defense, the linebacking and secondary squads are a bit thin.
The big question is how can this team make up for the loss of QB Mason Randolph and WR James Washington, one of the most potent offensive combos in college football. This 2018 Big 12 college football betting preview has found that there are four candidates for QB, with Taylor Cornelius, a fifth-year senior who knows the system, and Dru Brown, a senior, Hawaii grad transfer, being prime contenders. The O-line is solid and the running game is very healthy. There's a group of receivers who have a lot of potential.
Defense & Special Teams
The Oklahoma State defense was problematic last season, as they allowed 29.4 PPG (6th Big 12, 85th Nationally) and 409.3 total yards per game (5th Big 12, 79th Nationally). Defensive coordinator Jim Knowles joins the Cowboys and brings with him a 4-2-5 scheme. That could help where the Cowboys were weakest, stopping the pass. CB A.J. Green (43 TKLs, 5 PBU, 4 INTs), now a junior, looks to be the keystone in the team's pass defense.
Special teams are uneven. Punter Zach Sinor, a senior, had a fine 2016 but slumped terribly in 2017, landing just nine within the 20. PK Matt Ammendola got off to a bad start, but, most noteworthy, was he managed to settled in, becoming ultra-reliable. He went 1-of-1 from 50-plus, 5-of-7 from 40-49 yards, and was 23-of-29 overall. The punt return squad needs to be more effect. The kick return group is better. For more information on this team see our top-25 preview of the Oklahoma State Cowboys after you've had a chance to read our entire 2018 Big 12 college football betting preview.
6. Kansas State Wildcats
Offense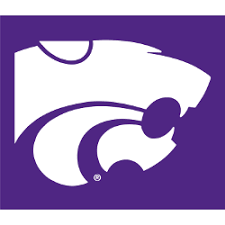 The Kansas State Wildcats have a fairly solid football team on both sides of the ball and tend to be one of the best in the conference when it comes to special teams. In developing our 2018 Big 12 college football betting preview of the Wildcats, we're quite sure they'll be bowl-bound. In terms of where they finish in the Big 12, we expect they'll post an even conference mark and be in the middle of the pack. One question is who will replace QB Jesse Ertz to run what is in effect primarily a rush-based offense?
Junior Alex Delton is a good enough passer, a sound leader, and the most effective rusher of all candidates. Delton rushed for 500 yards last season, averaging 5.0 YPA and scoring eight ground TDs while passing for three more. Alex Barnes (819 YDs, 5.6 YPA, 7 TDs), a junior, comes back as the top running back. Junior WR Isaiah Zuber (51 REC, 10.0 YPC, 4 TDs) is the team's leading returning pass catcher. All but one starter is back on what is a premium offensive line.
Defense & Special Teams
The defense is dealing with some big losses, as the team's top D-back, D.J. Reed, left early for the NFL, and D-line's best pass rusher and run stopper, Will Geary, is gone. The linebacking unit has also seen turnover, but that may be for the better, as those who are stepping up are more agile, athletic, and faster. Senior CB Duke Shelley (56 TKLs, 11 PBU, 2 INTs) and senior FS Kendall Adams (63 TKLs, 3 PBU, 3 INTs) are the top returning performers in the secondary. Junior DE Reggie Walker (36 TKLs, 2 SCKs, 4 TFL), who had five QBHs last season, is the anchor for the line.
Special teams must be completely reconstituted, as D.J. Reed and Byron Pringle, both major coast-to-coast threats on runbacks, premium punter Nick Walsh, and reliable placekicker Matthew McCrane are all gone. Still, this is a club that's noted for its special teams.
7. Iowa State Cyclones
Offense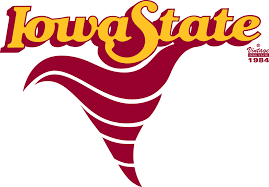 Last season, the Iowa State Cyclones made their first bowl appearance since 2012, as they recorded eight wins and five losses. That was a major change for a team that had won no more seven games since 2000, when they had a 9-3 record. More recently, things seemed to be getting worse and worse for Iowa State, as from 2013-2017 the Cyclones recorded no more than three wins in any one season. In his second year at the helm at ISU, former Toledo coach Matt Campbell got some pretty impressive results. Those results included a 21-20 win in the Liberty Bowl against Memphis.
The good news is that a lot of the important players on offense and defense are back. Senior QB Kyle Kempt (66.3 COMP%, 15 TDs, 3 INTs) is an accurate pocket passer. Although his top receiver, Allen Lazard, is gone, junior WR Hakeem Butler (41 REC, 17.0 AVG, 7 TDs) looks ready to assume that leadership role. RB David Montgomery (1,146 YDs, 4.4 YPC, 11 TDs) is ready to go. One question is the O-line. It has lost some premium players but does it have enough depth?
Defense & Special Teams
Last season, the Cyclone defense was a huge difference-maker, as they held teams to 20.9 PPG (2nd Big 12, 26th Overall) and to 366.2 total yards (3rd Big 12, 43rd Nationally). Although they lost five starters, the six who return were all important to last season's success. NG Ray Lima (25 TKLs, 0 SCKs, 4.5 TFL) had a solid sophomore season. The D-line is deep. LEO JaQuan Bailey (34 TKLs, 7 SCKs, 4 TFL) proved to be a top competitor. OLBs Marcel Spears (107 TKLs, 7.5 TFL, 2 INTs), a junior, and Willie Harvey (76 TKLs, 4 SCKs, 7.5 TFL), a senior, can put the lid on some of the best offenses. CB Brian Peavy (88 TKLs, 9 PBU, 2 INTs) is a versatile and smart athlete.
The placekicker and punter on special teams will need to be replaced. PK Brayden Narveson is a noted top prospect and sophomore Cory Dunn comes to the team as one of the best junior college punters in the country. Our 2018 Big 12 college football betting preview concludes that the kick return unit is overall fine, while a new return-man on punts needs to be found.
8. Texas Tech Red Raiders
Offense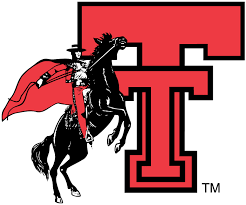 The Texas Tech offense has lost its top performers from last season at QB, RB, and WR. The entire O-line returns intact, but every other spot has someone new starting in it. Junior QB McLane Carter, who saw very limited action last season, will start. Senior Trey King (623 YDs, 4.3 YPA, 5 TDs) gets the nod at running back. He comes in with some decent experience. The top returning receiver will be sophomore T.J. Vasher (29 REC, 18.8 YPC, 6 TDs). Five of Texas Tech's six top pass catchers are gone. This side of the ball scored 34.3 PPG in 2017. That may not be a reasonable goal in 2018.
Defense & Special Teams
Tech gave up 32.2 PPG (8th Big 12, 98 Nationally) and allowed opponents 443.8 YPG (7th Big 12, 105th Nationally). There may be some good news in that 10 or 11 starters are back. That means more experience than last season, along with more depth. Plus, last year's numbers were much better than those posted in 2016. As an example, the Red Raiders were 128th in points allowed in 2016.
In 2017, they bettered that by 30 spots. They jumped 54 notches in run defense and 106 in turnovers gained, from 112th to sixth in the nation. Senior WLB Dakota Allen (102 TKLs, 2 SCKs, 4 TFL, 4 PBU, 2 INTs, 3 QBHs) is the lynchpin on defense. Junior NB Justus Parker (42 TKLs, 4 PBU, 4 INTs) is the glue in the secondary. Sophomore DE Eli Howard (27 TKLs, 5.5 SCKs, 3 TFL, 6 QBHs) could have a massive season.
Special teams struggled on field goals, as the usually reliable Clayton Hatfield had his performance affected by injuries. He is back and healthy. The punting game was on-again and off-again. Our 2018 Big 12 college football betting preview notes that are openings on punt and kick return units that need to be filled.
9. Baylor Bears
Offense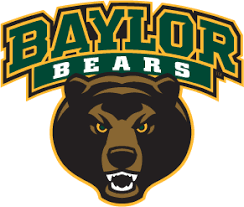 The Baylor offense struggled mightily last season, as the Bears averaged just 24.3 PPG (9th Big 12, 98th Nationally) and managed just one win. That victory was against Kansas, as the Bears won 38-9. Many of the starters are back, including sophomore QB Charlie Brewer who posted some decent numbers, including a 68.1% completion rate. He tossed 11 TDs and four picks. Four of six starters return to the O-line, while the three top rushers, sophomore
John Lovett (445 YDs, 5.5 YPA, 5 TDs), junior JaMycal Hasty (314 YDs, 5.1 YPA, 1 TD), and sophomore Trestan Ebner (121 YDs, 5.3 YPA, 2 TDs), are ready to participate in the committee approach to the ground attack. Junior WR Denzel Mims (61 REC, 17.8 YPC, 8 TDS) leads a fairly deep group of pass catchers.
Defense & Special Teams
Last season, Baylor establish a new defensive scheme under coordinator Phil Snow. With one season now under their belts, players have a much better idea of how it works, and with eight defensive starters returning, this side of the ball should see some consistency in performance. That could mean improvement in the area of points allowed. Last season, the Bear D gave up 35.9 PPG (9th Big 12, 114th Nationally). Senior NT Ira Lewis (34 TKLs, 5.5 SCKs, 6 TFL) was impressive last year. Junior MLB Clay Johnson (54 TKLs, 1 SCK, 8 TFL, 3 QBHs) and sophomore CB Harrison Hand (42 TKLs, 8 PBU, 1 INT) are the respective anchors for the linebacking unit and secondary.
On special teams Drew Galitz, a legit Ray Guy candidate, suffered an ACL tear last season and was sidelined. He's ready to play. PK Connor Martin proved to be reliable. The punt and kick return specialist are sound.
10. Kansas Jayhawks
Offense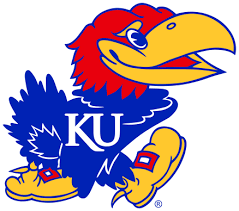 The Kansas Jayhawks were 1-11 last season, as they averaged just 18.7 PPG (10th Big 12, 120th Nationally). Coach David Beaty (3-33) starts his fourth season as the Jayhawks' coach and for the fourth year running he comes into camp with the QB situation unsettled. The two primary choices are junior Carter Stanley and senior Peyton Bender. Both played last season, and neither was impressive.
Junior Khalil Herbert (663 YDs, 5.5 YPA, 4 TDs) gets the start at running back spot, while senior WR Steven Sims (59 REC, 14.2 YPC, 6 TDs) returns as the leader in catches. Another issue is the O-line, which is a major concern. Above all, Kansas has to solve this issue in order to put a winning offense on the field.
Defense & Special Teams
Of note in our 2018 Big 12 college football betting preview of Kansas is the decision of senior DT Daniel Wise (53 TKLs, 7 SCKs, 9 TFL, 5 QBHs) to return for a final Jayhawk season. He's a top conference player and a massive anchor for the line. CB Hasan Defense (42 TKLs, 9 PBU, 2 INTs) and SS Mike Lee (70 TKLs, 1 PBU, 2 INTs), both juniors, can be difference-makers this year. LB Joe Dineen Jr. (137 TKLs, 2.5 SCKs, 22.5 TFL, 2 PBU, 2 QBHs), a senior, is a top-notch defender against the run.
The special teams have struggled when it comes to punting, but kicking has performed better. PK Gabriel Rui, a solid presence, was granted another year of eligibility and returns. He was perfect on extra points and was 17-of-20 on field goals including nailing one from 50 yards away. Kick returns are sound, but punt bring backs need help. As a result, the Jayhawks are in search of a solution.
2018 Big 12 Preview
Bowl Projections
Sugar Bowl: Oklahoma vs Georgia
Fiesta Bowl: Texas vs Boise State
Liberty Bowl: Kansas State vs LSU
Camping World Bowl: Florida State vs West Virginia
Texas Bowl: Oklahoma State vs Texas A&M
Cactus Bowl: Iowa State vs Arizona
2018 Big 12 College Football Betting Preview
Projected Best Bets
Sep 1: Nicholls @ Kansas – Jayhawks by about 9 points. This may be a bit dicey.
Sep 8: Lamar @ Texas Tech – The Red Raiders win this one by about 28 points.
Sep 15: UTSA @ Kansas State – It's a blowout. Wildcats are good by 30.
Sep 22: Kansas @ Baylor – Go with the Bears at -18 or lower.
Oct 6: Iowa State @ Oklahoma State – Cowboys at -7.0 tame the Cyclones.
Oct 13: Baylor @ Texas – We like Longhorns at about -15. We like them a lot.
Oct 27: TCU @ Kansas – Horned Frogs over Jayhawks by 14.
Nov 3: Iowa State @ Kansas – Cyclones post a whirlwind win of about 25 points.
Nov 10: TCU @ West Virginia – Bet Mountaineers at +10. TCU is one tough team.
Nov 23: Oklahoma @ West Virginia – Go with Sooners at -19 and over at 62.5.
We hope you found this 2018 Big 12 college football betting preview to be helpful. For information on other FBS conferences go to our NCAAF hub.