NCAA Previews
2018-2019 Washington State Cougars Basketball Analysis
Six Years and No Tournament Berth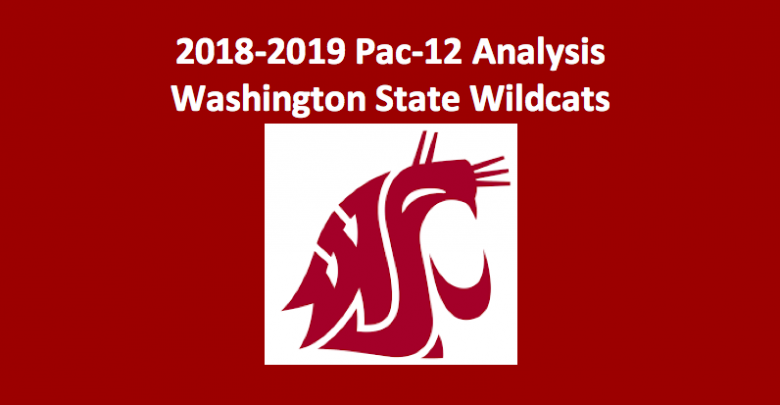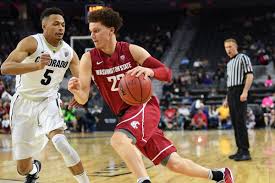 It's been a half-dozen-years since the Washington State Cougars (12-19 Overall, 4-14 Pac-12) have been to either the NCAA Tournament nor the NIT. In his four years at the helm, head coach Ernie Kent has a record of 16-54. In four years, a total of 13 players have transferred out. Five of those players transferred out after last season. This is a program yearning for stability and unable to find it. Some talent remains, but our 2018-19 Washington State Cougars basketball preview finds that once again this team will lose more games than it wins, end up near the bottom of the Pac-12, and not receive a tournament invitation.
Frontcourt
Senior forward Robert Franks (17.4 PPG, 6.6 RPG, 47.6 FG%) returns after being chosen last year's Pac-12 Most Improved Player. He has a deadly shot from the arc that hits 40.5% of the time, plus Franks can battle and score inside. One area that needs improvement is his D. As a frosh last season, forward Arinze Chidom (3.8 PPG, 2.2 RPG, 43.0 FG%) also proved to be a sound perimeter shooter, hitting 43.6% of his threes. Senior forward Davante Cooper (1.4 PPG, 1.2 APG, 64.7 FG%) and junior college transfer Isaiah Wade will need to offer substantial contributions for the Cougars to be competitive.
Backcourt
It was bad news for Washington State when Malachi Flynn (15.8 PPG, 3.4 RPG, 4.3 APG) transferred to San Diego State at the end of the season. Plus, four other scholarship guards transferred out. There is some good news, as senior guard Viont'e Daniels (9.0 PPG, 2.3 RPG, 2.0 APG) returns, bringing his 46.2 field goal percentage and 45.5 three-point percentage with him. Junior Carter Skaggs (8.2 PPG, 2.6 RPG, 42.5 FG%) also proved to be an able contributor last season. Two junior college transfers, Ahmed Ali and Jervae Robinso, join this team. Bothj possess fine shots.
2018-19 Washington State Cougars Basketball Preview – Final Word
Coach Kent has brought in a lot of transfers, five, and that means he's looking for a quick return. Franks return for his senior year is huge for this team. But Washington State needs at least one more point-maker who can average double-digits. Who that might be, if anyone, is hard to say. Our 2018-19 Washington State Cougars basketball preview notes that along with offensive questions, there's the matter of this team's defense, which was ranked last in the Pac-12 last season. This looks to be a tough year for the Cougars.
Pac-12 News and Updates