NCAA Previews
2018-2019 Oregon Ducks Basketball Analysis
Oregon Appears to be Ready to Compete Again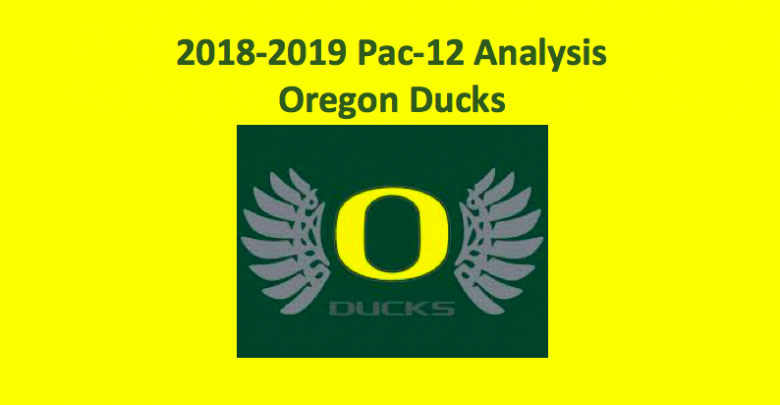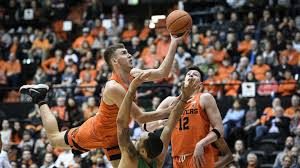 After making it to the Elite Eight in 2016 and the Final Four in 2017, the Oregon Ducks (23-13 Overall, 10-8 Pac-12) ended up at the NIT in 2018. They were beaten by Marquette 101-92 in round two. Last season, this team finished in the middle of the pack. Our 2018-19 Oregon Ducks basketball preview finds that this club has the opportunity to be the top team in the Pac-12 and get back to the NCAA Tournament. They are comprised of vets and a top-five recruiting class that includes a five-star center.
Frontcourt
At 7'2", Bol Bol, the son of former NBA star Manute Bol, brings the awesome shot-blocking chops that defined his father as a NBA player, as well as some very fine shooting skills. The skinny on Bol is that he's a fine passer, excellent catcher, and solid runner. Also, upfront, is five-star recruit Louis King. King possesses fine inside moves and is a muscular mover and maneuverer in the paint. In the offseason, forward Kenny Wooten (6.4 PPG, 4.5 RPG, 68.1 FG%) bulked up, adding muscle and weight. He's expected to be able to bang inside with the best in the conference. It's tough to stop him in the post.
Backcourt
Junior Payton Pritchard (14.5 PPG, 3.8 RPG, 4.8 APG) was the top scorer on the Ducks last season. He was good on 44.7% of his field goals and 41.3% of his threes. Sophomore Victor Bailey (6.7 PPG, 1.7 RPG, 41.8 FG%), one of the best athletes on the team, showed a lot of potential in his freshman season. But he only shot 36.4% from downtown. Bailey needs to improve in that area. Graduate transfer Ehab Amin, who comes from Texas A&M- Corpus Christi, offers top-notch defensive chops. In 2016-17, he led the NCAA with 3.4 SPG.
2018-19 Oregon Ducks Basketball Preview – Final Word
This is still a young team, and head coach Dana Altman knows that. Many prognosticators see this team as having the potential to be one of the best in the nation. But, as Altman warns, this club has a way to go. They need to develop and grow. There is a lot of talent on this team. If they mature together, our 2018-19 Oregon Ducks basketball preview sees them as getting back to the Big Dance. Once they get there, this club will go as deep as their talent and experience allows.
Pac-12 News and Updates