NCAA Previews
2018-2019 Mississippi State Bulldogs Basketball Analysis
Watch Out for These Bulldogs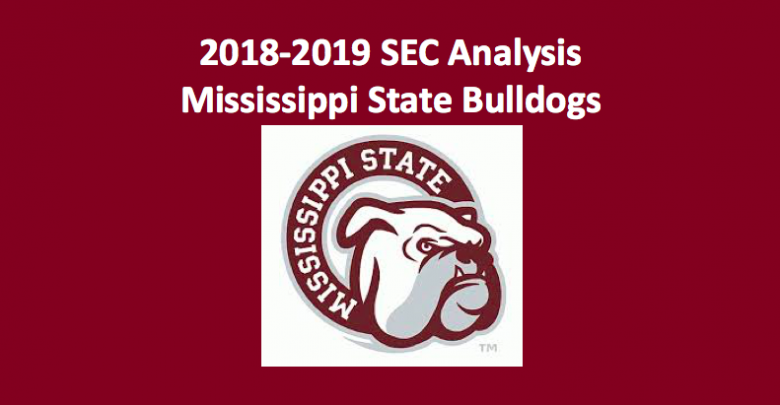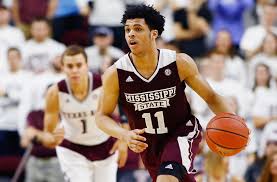 The Mississippi State Bulldogs (25-12 Overall, 9-9 SEC) are one of those teams in the SEC that is on the rise. Head coach Ben Howland starts his fourth season with an experienced and talented team. Last season, after finishing seventh in the SEC, the Bulldogs earned their first postseason berth since 2012. In the tourney, Mississippi State made it all the way to the semifinals, and then Penn State eliminated them 75-60. Howland sees four of his top players, all of whom had originally declared for the NBA Draft, return. Our 2018-19 Mississippi State Bulldogs basketball preview sees this team as moving up in the SEC and this time earning an invite to participate in March Madness.
Frontcourt
The front includes senior forward Aric Holman (10.9 PPG, 6.7 RPG, 57.3 FG%). Holman played tough inside but was also able to pop out and hit threes at the rate of 44.0%. He topped the team in rebounding and three-point percentage, while ending up second in points per game. Sophomore F/C Abdul Ado (7.8 PPG, 6.4 RPG, 61.5 FG%) led the team in field goal percentage and with Holman provided premium defense. Look for freshman and MacDonald's All-American Reggie Perry to get playing minutes immediately. He's a skilled shooter and fine rebounder. Junior college transfer Jethro Tshisumpa, who's 6'10", will come off the bench to utilize his rebounding and defensive chops.
Backcourt
This team has to improve its three-point shooting, and it all starts with guards Lamar Peters (9.6 PPG, 4.5 APG, 36.9 FG%) and Quinndary Weatherspoon (14.4 PPG, 6.0 RPG, 3.3 APG). Peters hit just 27.7% of his threes and Weatherspoon 31.3%. As a team, the Bulldogs were good on just 31.9% of their shots from beyond the arc, ranking them 12 in the SEC and 323rd nationally. Two years ago, each player hit more than 36% of their threes. If they can get back to that place, that will greatly help this team's outside game. Nick Weatherspoon, brother of Quinndary, had a fine freshman season last year. Expect to see his 10.8 PPG go up. Junior Tyson Carter averaged 8.9 PPG, 41.4% from the floor, and 34.1% from beyond the arc.
2018-19 Mississippi State Bulldogs Basketball Preview – Final Word
Howland has a very fine that and a top-20 class of recruits. If this team can improve its three-point output, they should be able to be competitive in the tough SEC. Our 2018-19 Mississippi State Bulldogs basketball preview projects this basketball club to be March Madness bound in 2019.
SEC News and Updates