NCAA Previews
2018-2019 Utah Utes Basketball Analysis
Utah Struggles to Find a Way Back to the Big Dance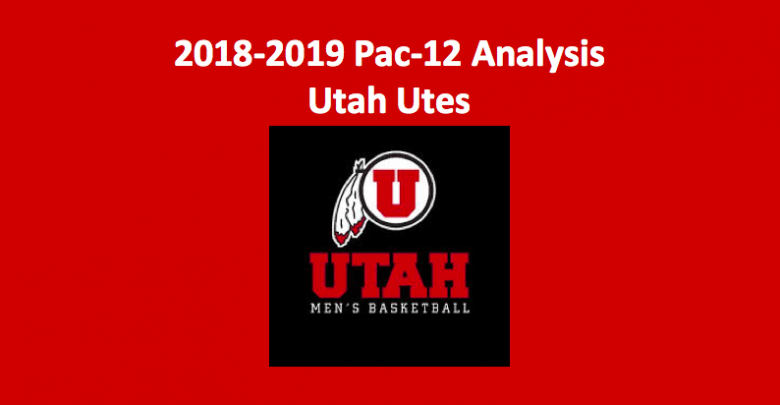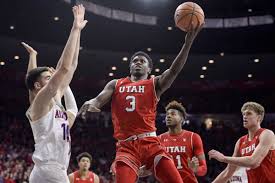 The Utah Utes (923-12 Overall, 11-7 Pac-12) have not been to the NCAA Tournament since 2016. That year, they were eliminated in round two, while the year prior, the Utes got to the Sweet 16. The last two years, this team has been to the NIT. Last year, Utah made it to the championship game where Penn State beat them 82-66. Once again, our 2018-19 Utah Utes basketball preview has determined that this hoop club will play in the NIT. Why is that? Head coach Larry Krystkowiak built last year's team around four transfers and all were seniors. This is a young team.
Frontcourt
Sophomore Donnie Tillman (7.8 PPG, 4.8 RPG, 47.8 FG%) proved to have an accurate shot in his first season, but he was inconsistent. Tillman also missed about seven games due to injury. Still, the 6'7" forward displayed athleticism and drive. Look for him to get to a new level in his second season. Junior center Jayce Johnson (16.8 PPG, 5.5 RPG, 5.4 APG) returns after hitting 52.2% of his shots last year. He was effective last season but can be even more so if he can stay out of foul trouble and expand his D skills. Three freshmen will battle for time in front, while Idaho State transfer Novak Topalovic, a seven-foot center, should provide fine backup for Johnson.
Backcourt
With the departure of Justin Bibbins (14.8 PPG, 4.7 APG), who was a grad transfer, the Utes are without a viable point guard. Charles Jones, who was the NJCAA Player of the Year last season, will try to fill the role. SG Sedrick Barefield (12.0 PPG, 2.2 RPG, 40.1 FG%) is the team's top returning scorer. A more accurate three-point shot (35.4%) is needed from Barefield. There is an array of players in the backcourt who should be able to come off the bench. But this is a weak unit.
2018-19 Utah Utes Basketball Preview – Final Word
For four straight seasons, Utah has posted a winning Pac-12 record. Our 2018-19 Utah Utes basketball preview wonders if they'll be able to do the same this year. Krystkowiak has done a good job with this club, but there's a lot of work to get done as he tries to replace some key elements from last season. We think a third NIT bid looks promising, but a return to the Big Dance is probably a year away. They will be tested by an upgraded schedule that includes away games at Missouri and Kentucky and a home matchup versus Nevada.
Pac-12 News and Updates