NCAA Previews
#23 UCF Knights Preview
Knights Should Top AAC Again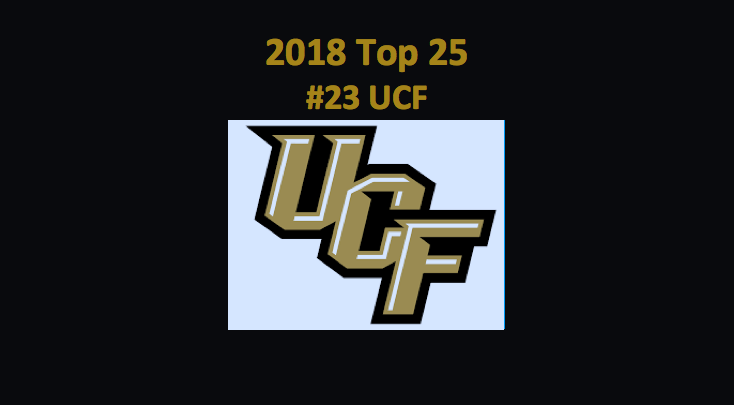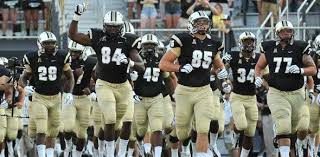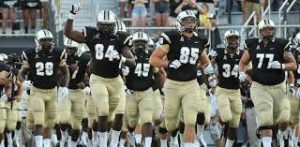 The Josh Heupel era has begun at UCF, as the Scott Frost era comes to a close. In just two years at UCF, Frost took the Knights from being an 0-12 club to a 13-0 team. He's gone to Nebraska to try to work some magic there. The Knights led the nation, as well as the AAC, in points scored, as they averaged 48.2 per game. Our 2018 UCF Knights college football preview expects that there won't be much drop off in that area. In 2017, UCF beat everyone, including Memphis in OT 62-55 to take the AAC crown and Auburn 34-27 in the Peach Bowl. Could this be another perfect season?
Offense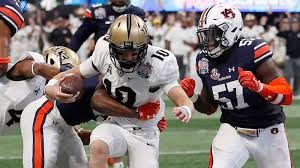 Junior QB McKenzie Milton (67.1 COMP%, 37 TDs, 9 INTs) threw for over 4,000 yards last season. The Fourth-Team All-American also ran for eight scores, averaging 5.8 YPA and accumulating 613 yards. He was a scoring machine, as he was lights out in pass completion percentage and proved to be a commanding field general. Although leading receiver Tre'Quan Smith (59 REC, 19.9 YPC, 13 TDs), there's still plenty of talent in the pass-catching ranks. Included is junior Dredrick Snelson (46 REC, 15.1 YPC, 8 TDs), a reliable and quick receiver, and sophomore Gabriel Davis (27 REC, 14.5 YPC, 4 TDs), who can take flight after the catch.
Along with Milton's running chops, the Knights have Adrian Killins (122 ATT, 790 YDs, 6.5 YPA, 10 TDs), a junior, who won First-Team All-AAC honors last season. Killins also has 25 catches for 169 yards and one TD. Plus, there's sophomore Otis Anderson (69 ATT, 494 YDs, 7.2 YPA, 4 TDs), a solid number two running back. The O-line has lost some of its starting power, but they add some great recruits as well as Vandy grad transfer Bailey Granier. This unit look to be one of the better lines in the AAC.
Defense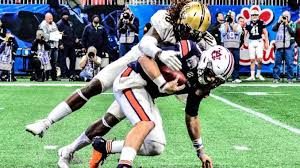 If there's a weak-link on this defense, it's the UCF defensive line. Our 2018 UCF Knights college football preview isn't saying they are bad, but they're not as prime as the Knight LB and secondary. Two-of-three starters are gone, as the team shifts from three in front to four. Junior NT Trysten Hill (20 TKLs, 2 SCKs, 2 TFL, 5 QBHs) is the one returning starter to this group.
The linebacking unit sees senior MLB Patrick Jasinski (104 TKLs, 1 SCK, 7.5 TFL, 1 INT), the team's leading tackler, return to anchor that group. Alabama transfer Shawn Burgess-Becker, a junior, will start at OLB. The secondary is loaded, as two seniors man the safety spots. Strong safety Kyle Gibson (64 TKLs, 4 PBU, 4 INTs) and free safety Tre Neal (68 TKLs, 3 PBU, 3 INTs) are both able defenders and pick artists. Corners Brandon Moore (31 TKLs, 8 PBU, 1 INT) and Nevelle Clarke (25 TKLs, 3 PBU, 1 INT) are top-notch with Clarke being considered an elite performer. This defense allowed 25.3 PPG (3rd AAC, 52nd Nationally), which is most games offered them an ample cushion.
Special Teams
The Knights offer very solid special teams. Senior punter Mac Loudermilk (46 Punts, 36.6 YPP, 22 w/in 20) has good placement, but could use more distance. Senior placekicker Matthew Wright (80-81 XP, 13-18 FG) was dependable in extra points but off-and-on when it came for field goals. His longest was 47 yards. Top return man in punts and kicks, Mike Hughes, who had three run-backs for TDs, has to be replaced. Whoever does so may not be as intimidating as Hughes was, but he's sure to be sound.
2018 UCF Knights College Football Preview: Final Word
Our 2018 UCF Knights college football preview finds that this team has a fairly friendly schedule. They start with an away game with conference-member Connecticut (Aug 30) and then open at home against South Carolina State (Sep 8). We expect the Knights to take both games. When Florida Atlantic (Sep 21) visits, UCF will face a tough test. The Owls are the top team in C-USA. Right after that, at home again, they have to face the Pittsburgh Panthers (Sep 29). We think the Knights could get mauled in this one. The will play the best team in the AAC West, the Memphis Tigers (Oct 13) in Memphis. The Knights did hammer the Tigers last year 40-13. Temple (Nov 1) and Navy (Nov 10) could go either way. UCF could go 1-1. They finish the season at USF (Nov 23. Last season's meeting was decided by a TD.
Top Three Takeaways
QB Milton makes this offense go
Well-stocked in both WRs and RBs
D is sound overall, but needs something extra at line.
2018 UCF Knights College Football Preview Projection: 10-2 Record Overall/ 7-1 AAC; Finish: 1st AAC East
For Easy Navigation Follow the Links Below
This team's Conference Preview Page
Top 25 Hub
All College Football Conferences Hub
College Football Preview Main Page