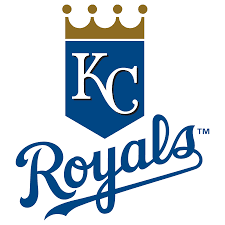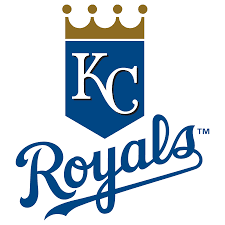 In 2014 and 2015, the Kansas City Royals (81-81) made the playoffs. In 2014, with an 89-73 record, they won the AL Pennant, and in 2015, the team earned a 95-67 record, and won the World Series. Last season, they finished third in the AL Central The reason for this decline is a $30 million cut in payroll.
Can a financially leaner team like the Royals be competitive? According to our 2017 Kansas City Royals preview finds that chances are KC will end up in the same place in 2017 as they did in 2016.
Starting Pitching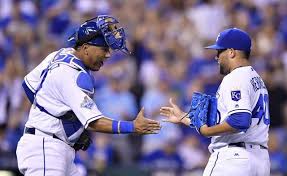 With an ERA of 4.67, Royals starters were 12th in the AL. The one big and pleasant surprise last season was Danny Duffy (L, 12-3 W/L, 3.51 ERA). Due to injuries, he was moved into a starting position, and he performed well. Duffy returns as the team's ace. Yordano Ventura (R, 11-12 W/L, 4.45 ERA) has good stuff but lacks focus and has a tough time staying within himself. Ian Kennedy (R, 11-11, 3.68 ERA) is a fly ball pitcher who looks to benefit again this year from pitching in the fly ball friendly Kaufman Stadium. Back from Tommy John surgery, Jason Vargas (L, 0-0 W/L, 2.25 ERA) offers a good curve ball and spot-on location. Chris Young (R, 3-9 W/L, 6.19 ERA) looks to possibly be the fifth starter.
Bullpen
A lot of the Kansas City bullpen that helped make them so successful is gone. It's expected, however, that reliever Kelvin Herrera (R, 2-6 W/L, 2.75 ERA, 12 SV), who will permanently take on the closer role this season, will do well. The setup guys look to be Matt Strahm (L, 2-2 W/L, 1.23 ERA) and Joakin Soria (R, 5-8 W/L, 4.05 ERA). They did a good job last season. After that, the rest of the pen gets pretty thin.
Hitting and Fielding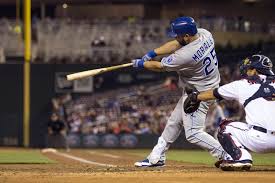 Concerning the Royals' offense, there were a few things to be happy about last season. The team's batting average was seventh in the league (.261) and their total stolen bases had them tied for sixth (121). The rest of their stats, however, were fairly dismal as they finished 21st to 27th in all other major offensive stats.
Shortstop Alcides Escobar (.261 BA, 7 HR, 55 RBI) started all 162 games at shortstop in 2015 and 2016. Not known as a great hitter, he is a solid and reliable fielder. Raul Mondesi (.185 BA, 2 HR, 13 RBI) , who has great speed, range, and hands, looks to nail down second as an everyday player. He played 47 games last season. At third, Mike Moustakas (.240 BA, 7 HR, 13 RBI) and at first, Eric Hosmer (.266 BA, 25 HR, 104 RBI) have the ability, as they did a few seasons ago, to do major damage at the plate. But Moustakas needs to get back to his old form, and Hosmer needs to get his average on an even keel. Behind the plate is four-time Gold Glove and All-Star catcher Salvador Perez (.247 BA, 22 HR, 64 RBI). He also won his first Silver Slugger award last season. The Royals are also in decent shape when it comes to the DH, with Jorge Soler (.238 BA, 12 HR, 31 RBI), who played 86 games due to injury last season, hopefully being able to fill that roll. The Royals have various guys who can spell him.
The outfield offers quality defense with Paulo Orlando (.302 BA, 5 HR, 43 RBI) in right, Lorenzo Cain (.287 BA, 9 HR, 56 RBI ) in center, Alex Gordon (.220 BA, 17 HR, 40 RBI) in left. Orlando proved to be a solid hitter, as was Cain. But Gordon needs to crank it up this season after battling injuries in 2016. Cain missed 59 games last season due to wrist and hamstring injuries.
Coaching and Management
Manager Ned Yost is not a keen strategist, but he's patient with younger players and overall a good leader. He's going to have to work some magic to win more than lose. This is a team with some hard holes to fill and some real unknowns. GM Dayton Moore has followed ownership's orders and cut millions from payroll. The effects were seen last year and they will be more evident in 2017.
2017 Kansas City Royals Preview Final Word
Our final word in our 2017 Kansas City Royals preview sees KC struggling this season. Although a second place finish is not out of the question, it's unlikely. With unknowns in the rotation and some everyday players trying to come back from weak seasons, we're picking them to finish third.
2017 Kansas City Royals Preview Projected Finish: 3rd AL Central