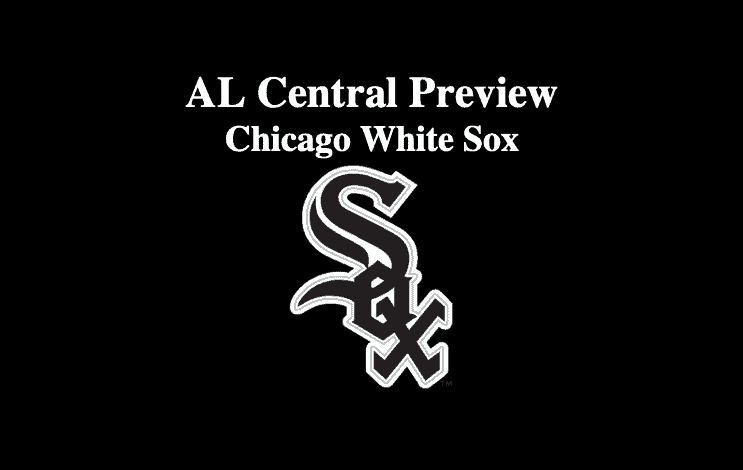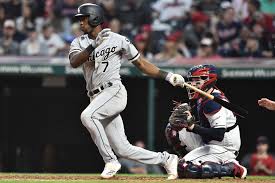 Our AL Chicago White Sox preview 2021 notes that last season we predicted that this team would take their division. They did not quite do that, finishing at 35-25 with a 162-game adjusted record of 94-68, and one game away from the division-winning Minnesota Twins.
Still, for the first time in 11 seasons, the White Sox did get into the postseason. Their road to the AL crown ended when they lost to Oakland in the ALWC Series two games to one. This season, look for this to team once again be a major contender. They bring an upgraded rotation to the mound and a whole lot of power at the plate.
AL Chicago White Sox Preview 2021 – Pitching
Opponents batted just .226 against White Sox pitchers. That statistic ranked second in the AL. The staff's WHIP of 1.26 came in sixth while their ERA of 3.81 was fifth. Saves came in at 11th with 13. The 71 homers they allowed were the sixth-least in the league. Like five other AL teams, the White Sox had no quality starts. By the way, three of Chicago's starters, Dallas Keuchel, Lucas Giolito , and the newly added Lance Lynn, have finished in the top 10 of Cy Young voting.
Chicago Rotation
The top two starters both offer great potential. Lucas Giolito is the first man on the mound and Lance Lynn is second. In a dozen starts last year, Giolito was 4-3 with a 3.48 ERA. He posted a WHIP of 1.04. He features a 94mph fastball with solid movement and 81mph change. Additionally, he'll utilize his 85mph slider and a sometime 78mph curve. Lynn, who comes from Texas, had a fine 2020 season. The righty went 6-3 over 13 starts. He recorded a 3.32 ERA and 1.06 WHIP. Although he has a repertoire of six pitches, he favors his 95mph four-seam fastball and 90mpg cutter. Lynn is a huge addition to this staff.
Three through Five
In 2020, lefty Dallas Keuchel certainly had an auspicious debut with the White Sox. Keuchel recorded a 1.99 ERA and 1.09 WHIP while posting 6-2 record over 11 starts. The veteran starts his tenth MLB season. Keuchel offers a refined delivery and exacting finesse. His sinker comes in at 87mph, cutter at 85mph, and change at 79mph. He'll also mix in his 76mpg slider. Although Keuchel has a fastball, he rarely uses it. The fourth and fifth spots in the rotation are occupied by Dylan Cease and Carlos Rodon. With 12 starts, Cease was 5-4. His ERA came in at 4.01. Rodon, who started two games last year, struggled. Over the length of his six-year career, he's had numerous health issues and surgeries.
Relief
Lefty Aaron Bummer, who features a sinker that's virtually impossible to hit, has become a sound reliever. In 2019, he recorded 27 holds over 58 games. Last season, his WHIP was 1.07 and ERA of 0.96. In nine innings pitched over five games last season, Garrett Crochet recorded an ERA of 0.00 and Whip of 0.50. His 100mph fastball is virtually unhittable. In 2020, Matt Foster also recorded his first major league stats. They included a 2.20 ERA and 0.87 WHIP. Appearing in 24 games, he posted two holds and a record of 6-1. Veteran closer Liam Hendriks comes to the White Sox from the Athletics. Last season, over 24 games, he pitched 25.1 innings recording a 1.78 ERA and 0.67 WHIP. He had 14 saves and just one blown save. Of his five pitches, Hendricks relies primarily on his steaming 97mph fastball and tough-to-track 87mph slider.
Chicago White Sox Preview 2021 – Everyday Players
Our AL Chicago White Sox preview 2021 observes that this team had plenty of hitting, as they record the second-highest team batting average in the AL (.261). Their 96 homeruns topped the league and their 294 RBI placed second. Other stats included a .453 SLG% (1st), .779nOPS (2nd) and .326 OBP (5th). This season, we expect more of the same from their bats.
The projected batting order has shortstop Tim Anderson leading off and right fielder Adam Eaton coming up second. Cather Yasmani Grandal is the third batter up and first baseman Jose Abreuel the fourth. Left fielder Eloy Jimenez is at the midpoint of the order. After that comes third baseman Yoan Moncada, centerfielder Luis Robert, and DH Andrew Vaughn. The last man up is second baseman Nick Madrigal.
Chicago – Infield and DH
Anderson is one of the top shortstops in the majors. Along with being a fine fielder, Anderson is one of the best hitters in the league. Last season, he hit .322, which was second-best in the league. His on-base percentage came in at .357 and slugging percentage at .529. Second baseman Madrigal hit .340 and recorded an OBP of .376. His power to the gap and base running need improvement. Yoan Moncada patrols the left corner and Jose Abreuel the right. Although he's proven to be a fine offensive force, Moncada struggled last season after contacting COVID. He's expected to have a fine bounce-back season. In 2020, Abreuel had an MVP season, as he led the league in total bases, RBI, slugging percentage, and hits.
Our AL Chicago White Sox preview 2021 finds that catcher Yasmani Grandal will have to step up after the Sox lost James McCann to free agency. He's solid behind the plate and has put in six seasons where he's caught 115 or more games. Although he's a .240 lifetime hitter, he does have power from both sides of the plate and is adroit at working the plate for walks. Rookie Andrew Vaughn will be the designated hitter. He's shown promise at the plate and at first base.
Outfield
Both left fielder Jimenez and centerfielder Robert have secured long-term deals and fir good reason. Jimenez, a Silver Slugger last season, hit .296 while posting 41 RBI. In 2020, his rookie season, Robert won a Gold Glove. Prior to August, he was solid at the plate. But after that, he went into a major slump. Robert needs to develop consistency at the plate. Adam Eaton and Adam Engel will likely share right field duties. Engel is a premium defender with a sweet swing at the plate. Eaton, a .282 lifetime hitter, struggled last season, batting .226. Prior to coming to the White Sox this season, the nine-year vet was last with the Nationals.
AL Chicago White Sox Preview 2021 – Final Word
Our AL Chicago White Sox preview 2021 sees this team as winning their division. With a fine starting rotation, refined bullpen, and plenty of offense, Chicago is ready to rock the Central. One questionable choice the team has made is replacing manager Rick Renteria, who had an amazingly successful season, with Tony LaRussa. Although the 76-year-old LaRussa has had an amazing career as a manger, it's been a decade since he's been in the dugout.
Summary – Chicago White Sox Preview
Record: 98-64 (First-place AL Central)