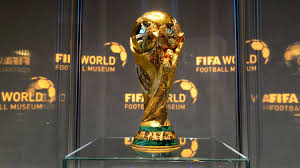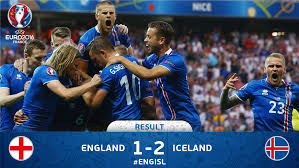 The 2018 World Cup spoilers are preparing to make life interesting for favorites such as Brazil (+450), Germany (+475), Spain (+600), and others. Those others, according to our our 2018 World Cup betting projections, are France (+650) and Argentina (+950). Plus, there are the maybes, which are Belgium (+1200), England (+1800), Portugal (+2500), and Uruguay (+2800). One of the teams we've listed as a "maybe," has also made our spoiler list. That's Portugal.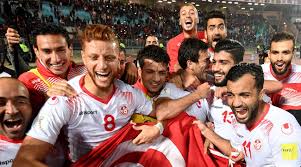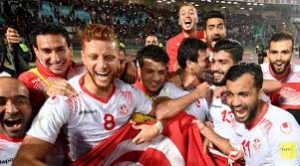 Our other potential 2018 World Cup spoilers includes Poland (+8000), Tunisia (+50000), Russia (+5000), and Iceland (+20000). (Yes, Iceland.) Of course, accordingly, in devising our 2018 World Cup betting projections, we can see just about any club occupying the spoiler role. But we find that the five we've selected all have special potential to take a top team down.
Our 2018 World Cup Spoilers and Soccer Betting Projections
Let's take a look at the potential of each of the teams we've selected as spoilers. Every one of these teams has the ability to create havoc for some of the top contenders.
Poland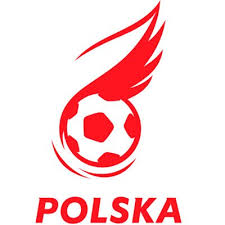 Poland should finish first in Group H. If they don't, then it's fairly certain they'll end up in second. Here's the thing with Poland. Although they are not the host nation, a lot of Poles will travel to Russia to see their national team. They will either play the winner or runner-up in Group G.
We project the runner-up to be Tunisia. If it is, then we have two spoilers coming together. In that case, we'd take Poland with the spread in the negative. However, if it is England, as many think it will be, then we'll take Poland with the moneyline. If they play Belgium, then it's Poland with the spread in the plus column.
Russia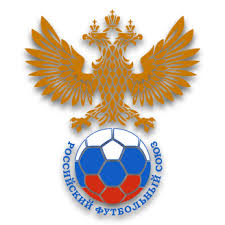 The Russian team should place second in Group A, although with a break they could end up first. If they are the runner-up in their group, then there's a good chance they will face an exceptionally tough team from Spain. If the Russians can be exceptional in goal, they could defeat Spain. More so, we expect they may force the game into penalty.
This being the case, we'd take Russia with the spread. If, for some reason they face Portugal, which is the other favored team in Group B, then we can see the same scenario developing. Plus, Russia is the host, and sometimes that does help. Take Russia in the Round of 16 with the spread.
Portugal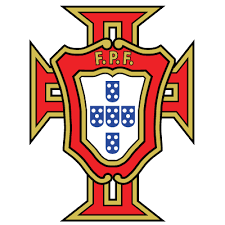 Portugal should finish as the runner-up in Group B. That means they will probably play Uruguay, which should win Group A. Portugal certainly has some world-class players and a fine manager. They are headed by world-class soccer player Cristiano Ronaldo (Real Madrid). Although aging, he's exceptionally skilled and determined. Coach Fernando Santos has put together a disciplined squad that performs nicely on the pitch.
But the thing about this team is they grind and grind, and we like that. We're taking Portugal with the moneyline when they play a very strongly rostered Uruguay club.
Iceland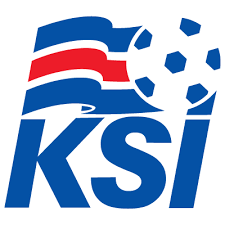 Okay, so does not the Cinderella story of the 2018 World Cup deserve some sort of Cinderella event, such as an upset victory? Or at least a close game. Iceland, that tiny country with fewer people than the state of Wyoming, has finally made it to the World Cup. They occupy a spot in Group D. By the way, this is a very good team. Last year in the 2016 Euro quarter-finals, Iceland knocked out England. Plus, they qualified for the World Cup ahead of Croatia and Ukraine. That's some good stuff happening.
We think they have a good chance of managing a draw against Croatia. So, take them with the spread in the plus column. We also like them if they are given goals against Nigeria. We doubt the team with the thunderclap cheer will get out of group.
Tunisia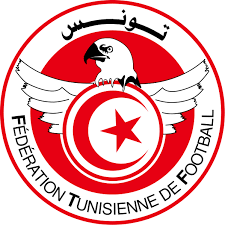 We are picking Tunisia to be a spoiler in their group, which includes England. We do think that the Brits are vulnerable. Tunisia has some fantastic young players who have top football-league experience. England has become noted for underperforming.
When these two teams meet, which is on Monday, June 18, for their initial Group G game, we do envision an upset. In this game, we like Tunisia with the moneyline wager. Along with having a reputation for underperforming, England is also noted for being late out of the box. If these two traits hold true in the first game, Tunisia will have a good shot at winning game one. If Tunisia gets out of group, we believe they'll lose in the next round.
Final Word on Football Spoilers
There's our soccer betting projections for our possible 2018 World Cup spoilers. Track these teams during Group Stage and, if they make it out of group, in the Knockout Stage. The very best of the absolute best will be on the World Cup stage in a few days. Sports bettors can find amazing value if they can determine which underdog will rise up to vanquish a favored team.
By the way, we picked two upsets in group. One was for Tunisia to qualify for the Knockout Stage over England. The other is for Nigeria to qualify in Group D over Croatia and Iceland. Watch Nigeria closely, we do think there's something there that may very well be worth betting on, especially if they are the underdog in a match. Argentina, the top-rated team in that group, has had its share of coaching problems this year. That's made them very vulnerable. Our betting hub for the 2018 World Cup has plenty of more useful information on the teams, players, and matches.