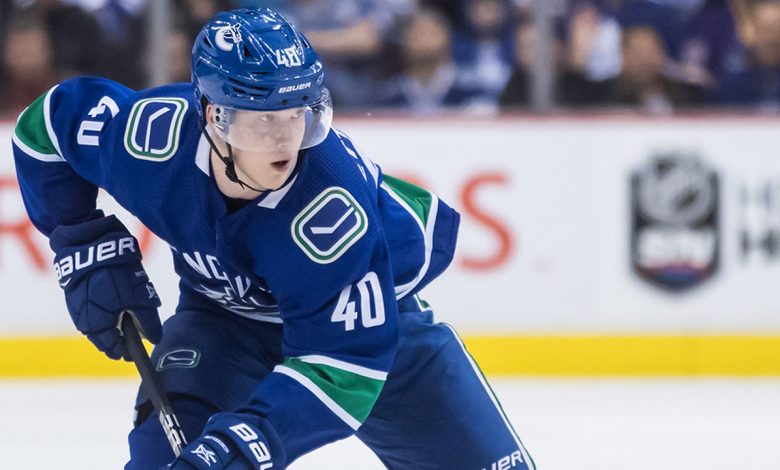 The Chicago Blackhawks will travel to Vancouver for a game against the Canucks on Wednesday night. The Blackhawks have had a rough road this season as they currently sit in last place in the Central Division at 25-23-8 with just 58 points.
The Canucks have been on track for the playoffs this year at 31-21-5, with their 67 points putting them in first place in the Pacific Division.
Struggling
Chicago has now lost four straight games after dropping its last one to Edmonton 5-3 on the road. The Blackhawks have talent on their roster and have gotten some good goalie play out of Robin Lehner at times, but they are struggling to get on any kind of run and string together some wins.
This Chicago team was one that had the potential to make a playoff run after the All-Star break, but so far, everything has gone in the complete opposite direction. The Blackhawks have gone from a team that looked like it was one piece away from a playoff run to looking like sellers at the trade deadline.
Once again, Chicago is led by Patrick Kane in almost all departments. With 25 goals and 44 assists for a total of 69 points, Kane has been unstoppable. The problem for the Blackhawks is that Kane can't seem to get any help, even with guys like Jonathan Toews and Alex DeBrincat on the ice with him.
Robin Lehner and Corey Crawford have been rotating in net for the Blackhawks this season. Lehner is 15-9-5 with a 2.87 goals-against average and a .921 save percentage. Crawford is just 10-14-3 with a 2.92 goals-against average and a .912 save percentage.
The Blackhawks are averaging 2.91 goals a game while allowing 3.11. They currently have just Adam Boqvust on their injury report listed as day-to-day.
Cruising Along
The Canucks are sitting in first place in the Pacific Division with a slim one-point lead over the Oilers. They are 18-6-3 at home where they will face off against the Blackhawks. Vancouver had a rough go of it lately with four straight losses of their own before winning their last game over Nashville 6-2 at home.
Vancouver is on the road to the playoffs this season but will need to get back on the right track before it slips too much and gives up its top spot. Before losing those last four games, the Canucks were on a five-game win streak. They need to get off the roller coaster and stay in the win column as we near the last months of the season.
Elias Pettersson is leading the Canucks in goals and total points with 24 goals and 33 assists for 57 total points. The second-year player has turned into an NHL star almost overnight. Rookie Quinn Hughes leads the Canucks with 36 assists.
Jacob Markstrom and Thatcher Demko have been in between the pipes this season for the Canucks. Markstrom is 21-16-3 with a 2.81 goals-against average and a .915 save percentage. Demko is 10-5-2 with a 2.92 goals-against average and a .909 save percentage.
The Canucks are averaging 3.23 goals per game while giving up 3.04. They have Brock Boeser and Micheal Ferland currently on their injured reserve list.
What To Expect
While neither team has been playing well lately, the Canucks have looked better this season and are at home for this game. I think the Blackhawks can compete with any team in the league when they are at their best, but they have not been putting three periods together lately. I will take the Canucks at home in this one.