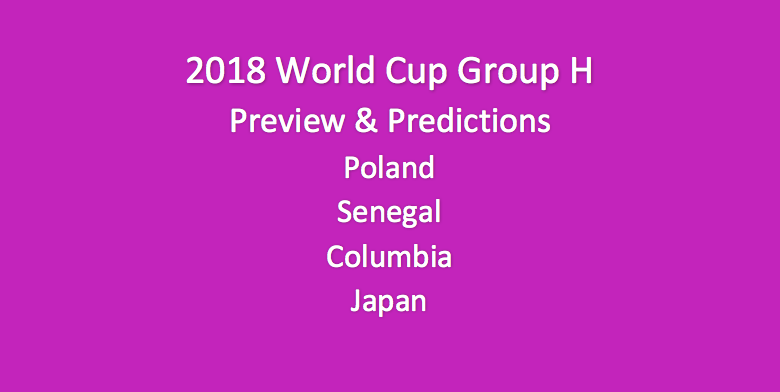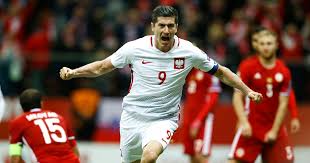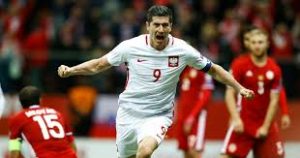 Our 2018 World Cup Group H Preview sees this as being the weakest group and, perhaps, the most evenly matched and competitive of all eight groups. It makes sense that Columbia (+4000) and Poland (+8000) are favored to move onto the next round. They are, after all, in one sense or another, loaded. But you cannot count out Japan (+20000), which has made great strides in footballing. Senegal (+15000), not noted as a powerhouse, does have some quality attackers. They are dangerous on the pitch around the goal. Here's how our 2018 World Cup Group H Preview assesses each team.
Poland +8000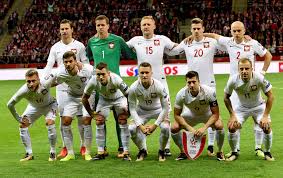 The Polish team may feel as if they are playing before a hometown crowd. It's expected that a huge number of soccer fans from Poland will be at this World Cup. This is the first time since 2006 that Poland has made it to this event. It's pretty much the same club that reached the Euro 2016 quarter-finals. In that match, they lost on penalties to the future champs of the event, Portugal. During qualifying, Poland proved to be vulnerable, as they were hammered by Denmark 4-0. Defense is questionable on this team.
However, offense is not a concern, as Poland brings two major playyers, striker Robert Lewandowski (Bayern Munich) and winger Jakub Blaszczykowski (VfL Wolfsburg), to the pitch. Lewandowski, who is the team captain, is an avid scorer. The fast and precise footballer had an European-high 16 goals in qualifying.
Coach Adam Nawalka, who is 60 years old, took over the team in 2013. Over time, he changed Poland from being a defensive counter-attacking team into one that secures and dominates possession. He's emphasized collaboration and co-operation between formations and focused on reorganizing after losing the ball and, once again, quickly gaining possession and going back on attack. His plan seems to be working.
Senegal +15000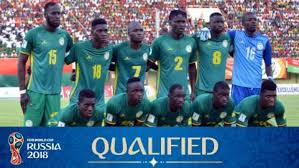 Senegal first made it to the World Cup in 2002. In that tournament, they surprised everyone by taking down France in the Knockout Stage and making their way to the semi-finals. At that time, they were only the second Africa club to make it to the last eight. They have not been back to the World Cup since.
They made it to the 2018 World Cup in odd fashion. After a 2-1 loss to South Africa, FIFA ruled that the match be replayed, as it was discovered that the referee had fixed the first one. In the replay, Senegal was victorious, which altered the group results in their favor.
The primary attacker, Sadio Mane (Liverpool), sets an extreme up-tempo pace that can wear down opponents. He's an avid goal scorer. Other quality attackers include winger Keita Baldé (Monaco), striker Mame Diouf (Stoke City), and forward Moussa Konaté (Amiens).
Coach Aliou Cisse captained the 2002 Senegal team, which was the first to go to the World Cup and then knocked out team France. He's been managing the team since 2015. Cisse is a homegrown product who's noted for being able to readily connect with his players and other coaches. He knows the game and players inside out and is an intelligent and passionate manager.
Columbia +4000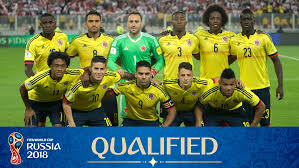 In 2014, when Columbia made it in to the World Cup, it was their first return to the event in 16 years. They are back once again, and the team looks strong. They reached the quarter-finals four years ago in Brazil. They can do it again in Russia. It's true that they did not have the easiest qualifying experience. In fact, they finally made it to the 2018 tournament by winning their final match. They finished fourth in World Cup qualifying.
At 26 years old, winger and midfield attacker James Rodriguez (Bayern Munich) is considered to be one of the finest footballers of his generation. Along with being a dangerous and avid goal scorer (he won the 2014 World Cup Golden Boot), Rodriguez is a smart and crafty player. Highly skilled, creative, and quick, he gives defenses fits. He captains team Columbia. Another viable threat is veteran striker Radamel Falcao (Monaco). He and Rodriguez make a potent one-two combination.
Manager Jose Pekerman has done a good job getting this team back to the big tournament. He's been guiding the club since 2012, which makes this his second consecutive World Cup appearance with Columbia. He's known as a tactical coach who makes decisions regarding who will play and in what manner depending upon the opponent he's facing. This has opened him up to criticism, as he does not always choose the players one might expect him to. Pekerman had success in the 2006 World Cup in Germany, as he led his native Argentina to the quarter-finals. He could do the same here.
Japan +20000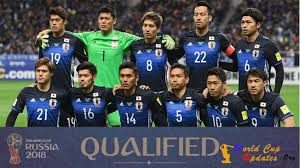 Japan will field a team with a large amount of experience in European leagues and that is disciplined. Expect to see solid teamwork from this group, but don't expect to enjoy very much star power. It's simply not there.
Top players include attacking midfielders Shinji Kagawa of Borussia (Dortmund) and Shinji Okazaki (Leicester). They will both play key roles. Shinji Kagawa (Borussia Dortmund), a top midfielder, brings a lot of experience, as does defender Yuto Nagamoto (Galatasaray) and attacking midfielder Keisuke Honda (C.F. Pachuca). Nagamoto plays a sound, disciplined game. Honda is fast and dynamic and brings a wealth of athleticism to the pitch.
Coach Vahid Halilhodzic, who is 65 years old, had success with Algeria at the 2014 World Cup. At that time, the Bosnian-born coach got his team to the last-16 for the first time. In qualifying, Japan finished at the top of their group.
Our 2018 World Cup Group H Preview Final Word
Our 2018 World Cup Group H Preview likes Poland and Columbia. Both Senegal and Japan have potential, but we think the quality and quantity of Polish attackers will be tough for them to subdue. We also believe that Columbia, with its quality players and coach, will perform well in this group. Please check out each of our eight Group Stage previews as well as numerous other World Cup betting articles.
Our Group H World Cup Picks: Poland first and Columbia second