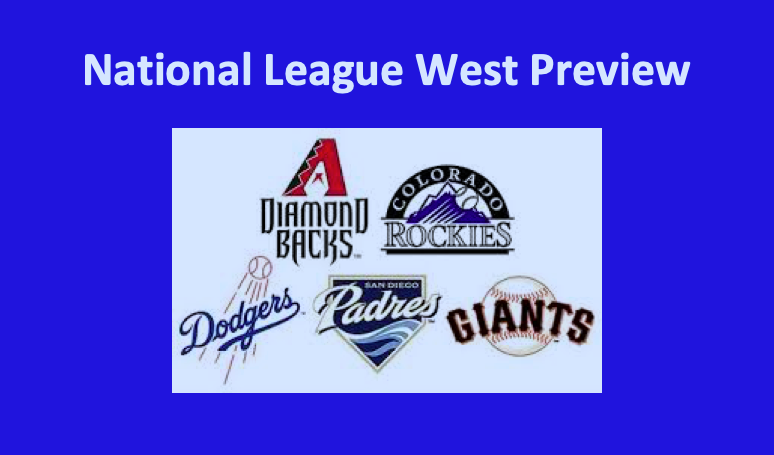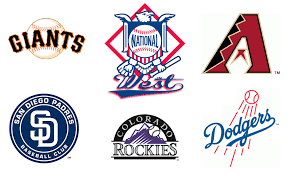 This NL West Preview 2020 page offers a thumbnail sketch of each team in the division. Our NL West Preview 2020 also links you to our complete preview of each ball club. Our in-depth team previews consider each club's rotation, bullpen, and lineup, as well as recent history and offseason signings and trades. In the West, we like the Los Angeles Dodgers. We think they still have a very strong group of pitchers and hitters. If they can stay healthy, the Colorado Rockies will be competitive. The Arizona Diamondbacks bring a young group of arms to the mound. They'll need time to season. We find that the San Diego Padres have some promise, but doubt they'll be able to overtake either the Dodgers or the Rockies. Finally, the San Francisco Giants need to rebuild in a major way.
NL West Preview 2020 – Teams
Use our quick six-point assessment of each team, each of which is below, to get a general idea of each club's strengths and weaknesses. Then utilize our team previews to get the information that you need to be a smart MLB bettor. To link to individual team pages, simply click on the appropriate team name, and you'll instantly have the information, analysis, and insights you require for the 2020 MLB season. We encourage you to read each and every page of our NL West Preview 2020.
Strengths and Weaknesses
Strengths
Young starting rotation
Starling Marte comes to D-backs
Manager Torey Lovullo is solid
Weaknesses
Closer looks to be a revolving door again
Can Jake Lamb stay healthy and hit 30-plus homers?
FA Madison Bumgarner has not had a winning season in three years
Strengths
There's a sound core here
Starter John Gray offers consistency
Friendly ballpark for offense
Weaknesses
Can the rotation stay healthy this year?
Will a disappointing 2019 linger in 2020?
Bullpen can go either way
Strengths
Lefty Kershaw and righty Buehler, one-two punch
Seager, Bellinger, and Turner both fine hitters
Rookie 2B Gavin Lux could be the real thing
Weaknesses
Closer Kenley Johnson losing his edge
LF AJ Pollock often injured
Can't seem to close the deal on the World Series
Strengths
Young ace Chris Paddack offers good stuff
Machado and Tatis bring power to the plate
Yates is an elite closer
Weaknesses
Lots of promise but can they deliver?
Did little to improve for 2020
Have not had a winning season in a decade
Strengths
GM Farhan Zaidi looking towards the future
In 2019, RF Mike Yastrzemski had a breakout season
Manager Gabe Kapler brings new vision
Weaknesses
Aging team
No true closer
The future is a few years away
Our NL West Preview 2020 Projections
For our money, and according to our NL West Preview 2020, this division is the Dodgers to lose. We do not expect them to have much competition from the other four teams. Perhaps Colorado will take a run at first place, but we doubt that they have enough to hold onto it. The same can be said for the Diamondbacks.
Los Angeles Dodgers
Colorado Rockies
Arizona Diamondbacks
San Diego Padres
San Francisco Giants