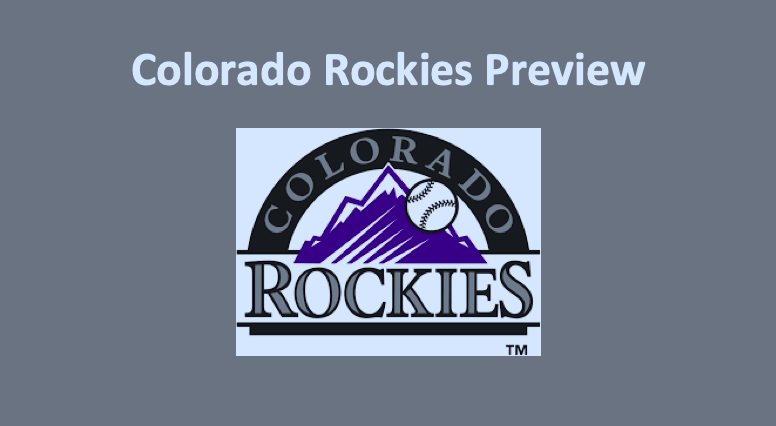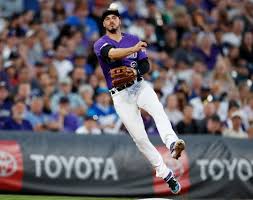 Our Colorado Rockies Preview 2020 notes that this club hit the skids last season. The Rockies reversed their 2018 winning mark of 91-72, when they finished second in the West, and in 2019 went 71-91, finishing fourth. Clearly, 2019 was a major disappointment for the team that in the two preceding seasons had earned wildcard spots. Last season, in the second half, they went 27-46. It was a major tailspin. But this ball club is young and talented. Plus, many of their players are homegrown. They could spring back in 2020. Our Colorado Rockies preview considers if that will be the case.
Colorado Rockies Preview – Rotation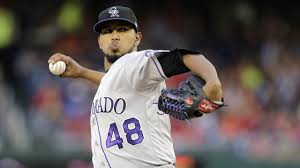 In the National League, the Colorado Rockies owned the highest ERA (5.56), allowed the most homeruns (270), and had the highest WHIP (1.49). This season, the righty tops the rotation. Last season, after a fine 2018, he struggled as both his four-seamer and slider proved to be hittable. In 2020, Marquez, who in 2019 posted an ERA of 4.76 and WHIP of 1.20, will need to rebound in a major way.
Another right-hander, Jon Gray, is designated as the second starter. Last season, Gray was this team's ace. Over 25 starts, he went 11-8 with a 3.84 ERA and 9.00 K/9. Before breaking his foot and making an early exit from the 2019 season, Gray had rediscovered the velocity of his fastball. Still, there were issues with his hard-hit rate (worst in MLB), homeruns, and walks. Lefty Kyle Freeland gets the nod next. After enjoying a breakout season in 2018, Freeland stumbled mightily in 2019 as his ERA rose to 6.73. That was almost four runs higher than his 2018 mark. Last year, his inside pitches lacked location and hitters unloaded on him.
Bottom of the Rotation
Rounding out the rotation are two righties, Antonio Senzatela and Chi Chi Gonzalez. Senzatela struggled last season with location. Over the past three seasons, he's lost three miles per hour off his fastball. Senzatela, who started 25 games, posted an 11-11 record, a 6.71 ERA, and a 1.75 WHIP. Gonzalez has missed the 2017 and 2018 seasons due to Tommy John surgery. Last year with Colorado he started 12 games and appeared in two others as a reliever. In 2019, Gonzalez won two and lost six games while recording a 5.29 ERA and 1.46 WHIP.
Colorado Rockies Preview – Bullpen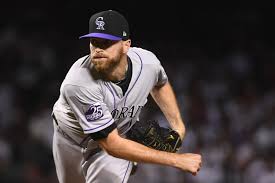 After a terrible 2019, closer Wade Davis will get another shot as the closer. In 2019, Davis made 15 of 18 saves while recording an 8.65 ERA and 1.88 WHIP. Our Colorado Rockies preview 2020 observes that if Davis cannot find the movement in his curveball or revive the speed of his fastball, then expect setup man Scott Oberg to cover the last inning. Last year, Oberg had eight holds, five saves, and three blown saves. He recorded an ERA of 2.25 and WHIP of 1.11. Oberg's season ended in August when he developed blood clots in his arm. Righty Jairo Diaz, who last season posted seven holds, five saves, and three blown saves, will see action. He could be a middle-inning guy or setup man. Last season, over 56 appearances, he recorded a 4.53 ERA, 1.30 WHIP, and a mark of 6-4.
Rockies – Everyday Players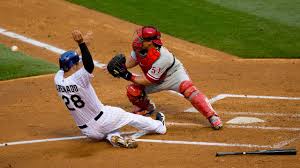 Colorado's team batting average came in at .265, which tied them for the top-spot in the NL with Pittsburgh and Washington. Their OPS of .782 was fifth in the league and .456 slugging percentage was second. The Rockies led the NL in hits, doubles, and triples. The top three spots in the batting order go to center fielder David Dahl, right fielder Charlie Blackmon, and third baseman Nolan Arenado. Dahl, a 2019 All-Star, hit .302 with 61 RBI and 15 homeruns. Blackmon, a four-time All-Star, hit .314 with 86 RBI and 32 dingers. Our Colorado Rockies preview 2020 research reveals that Arenado is a premium defensive and offensive player. Last season, he smacked 41 round trippers and drove in 118 runs while hitting .315.
Shortstop Trevor Story and second basemen Ryan McMahon hit fourth and fifth. Story is the only MLB shortstop to hit 20-plus homers in each of the last four seasons and 35-plus in the last two. In 2019, he hit .294 with 85 RBI and 35 homers. McMahon, who last season had the NL's highest strikeout rate, hit 250, which was 18 points higher than his first MLB season the year prior. He did poke 24 four baggers and drove in 83 runs.
Colorado – Rounding Out the Order
The final three hitters are left fielder Raimel Tapia, first baseman Daniel Murphy, and catcher Tony Wolters. Tapia, a fine and versatile fielder, needs to see improvement at the plate. In 2019, he hot .275 with nine homers and 44 RBI. As of late, Murphy, an 11-year MLB vet, has seen his production wane. Last year, he hit .279 with 13 homers and 78 RBI. Our Colorado Rockies preview 2020 finds that Wolters can't hit a lick, but he has a good arm and can throw out runners. However, his glove and pitch-framing skills are weak.
Colorado Rockies Preview – Prediction
Our Colorado Rockies preview 2020 observes that this team's rotation is filled with question marks. Still, a deep bullpen and a lineup that includes five promising hitters could get this team into the postseason. The Rockies will have to see many of its starters rebound from last season's disappointing performances, and they will need the bottom part of the order to produce more than they did in 2019. Still, we like their chances and envision Colorado recording a winning mark and possible earning a wildcard spot.
Colorado Rockies – 2nd in the NL West (92 -70)