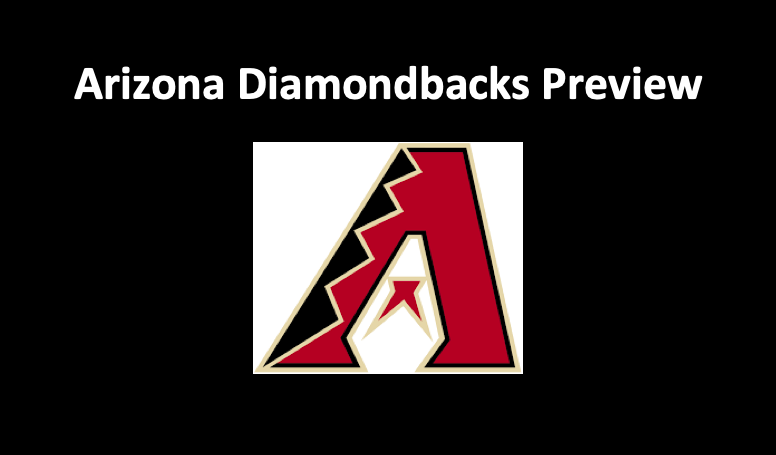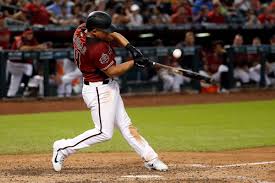 Our Arizona Diamondbacks Preview 2020 looks at whether this National League West ball club can take another step forward and clinch a playoff spot in 2020. In 2019, the Diamondbacks finished second in the NL West with an 85-77 record. While it was a solid season for the club, they missed the second wildcard spot by four games. This 2020 Arizona Diamondbacks preview examines eactly how strong this edition of the team is. Can they make the playoffs, or will they be snakebitten and, once again, miss the postseason?
Arizona Diamondbacks Preview 2020 – Starting Pitchers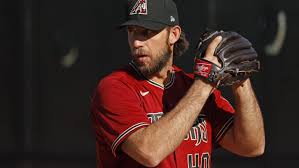 The Diamondbacks added a key piece to their rotation over the summer when they signed Madison Bumgarner to a five -ear contract. The three-time World Series champion started 34 games for the Giants last season. Bumgarner finished 2019 with the highest single season ERA of his career, 3.90, but he was still the only pitcher in the San Francisco rotation to finish with a .500 record. The addition of Bumgarner now gives Arizona a legitimate ace to lead a better than average rotation.
Along with the former Giant, Robbie Ray, Mike Leake, and Luke Weaver all project to be regulars in the Diamondbacks' rotation. Ray finished 2019 with a 12-8 record and a 4.34 ERA over his 33 starts. The southpaw will likely slot in as the second starting pitcher for his club. Leake was acquired via trade from Seattle last year.
Bottom of the Rotation
At the age of 25, Luke Weaver could be in line for a big season. The former first round pick of the St. Louis Cardinals spent a significant portion of last year sidelined due to soreness in his pitching arm. When healthy though, Weaver looked very solid. He finished 2019 with a 2.94 ERA over his 12 starts. Overall the addition of Bumgarner gives the Diamondbacks a reliable rotation which should be better than average in 2020.
Arizona Diamondbacks Preview 2020 – Bullpen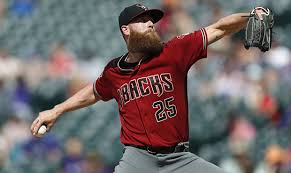 Our Arizona Diamondbacks Preview 2020 observes that Arizona's bullpen is not headlined by any single player and is likely to be the team's weakest area as they enter the 2020 season. They will likely rely upon their plethora of relievers to help them get through games. Archie Bradley will slot in as the club's closer but in recent seasons has been average at best. Last year the rookie and former first-round draft pick compiled a 3.52 ERA and 18 saves in his 65 appearances from the bullpen.
The D-Back bullpen will also feature Yoan Lopez, Andrew Chafin, and Kevin Ginkel. Lopez saw action in 70 games last season finishing the year with a 3.51 ERA through 60.2 innings pitched. Chafin finished with a 3.76 ERA and 68 strikeouts over 52.2 innings. Both will likely see similar usage this season. Ginkel, on the other hand, could see his role on the team increase substantially in 2020. The 25-year-old saw action in 25 games during his rookie season. He was stellar during his major league stint, fanning 28 batters while maintaining a 1.48 ERA.
Diamondbacks – Everyday Players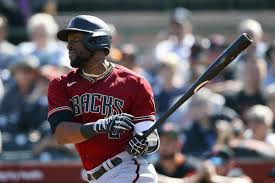 Our Arizona Diamondbacks Preview 2020 notes that Arizona's biggest addition over the summer came when they traded with Pittsburgh for Starling Marte. The two-time Gold Glove winner hit .295 last season while hitting 23 home runs. Marte finished third on the Pirates roster in OPS last season, posting a .845 mark. He adds a reliable bat who can hit early in the order.
Starling Marte will be joined by Ketel Marte, who had a breakout season for the Diamondbacks in 2019. The latter Marte's 6.9 wins above replacement put him tenth among all major leaguers last season. He hit .329 while going yard 32 times. Marte also finished with a .981 OPS and 92 RBI. He will be his ball club's biggest weapon at the plate in 2020 and could see his statline rise this upcoming season.
Arizona – Rounding Out the Order
David Peralta and Eduardo Escobar will also be key players in the D-Backs lineup. Peralta enters his sixth MLB season, all with Arizona. He was limited to just 99 games in 2019 due to injuries but was productive while healthy. Last season, Peralta hit .275 with a .804 OPS. The left-handed hitter also drove in 57 runs while taking 382 at bats. Escobar is coming off of his first full season as a Diamondback. He put together the best year of his 11-year MLB career. Escobar finished with a .831 OPS and 35 home runs. He led Arizona in homers as well as RBI with 118. Escobar turned 31 in January and should be able to put together another solid season.
Our Arizona Diamondbacks Preview 2020 finds that Carson Kelly also had a very good 2019 season. The catcher played in 111 games, while hitting .245 with 47 RBI. While Kelly is just starting his major league career, he has shown that he can provide a good balance of contact and power at the plate. Last season, the 25-year-old had a .478 slugging percentage. He gives the D-Backs a very solid bat at a position that normally lacks offensive potential.
Arizona Diamondbacks Preview 2020 – Prediction
Our Arizona Diamondbacks Preview 2020 expects the D-Backs to have another solid season. Despite this, they may be in danger of missing the postseason once again. The Dodgers have all but locked up the top spot in the NL West before the season has even gotten under way, meaning Arizona would likely need to clinch a wildcard position. On top of this, the ball club is lacking in their bullpen. Look for the Diamondbacks to be a middle of the road team in 2020.
Arizona Diamondbacks – 3rd in the NL West (82-80)