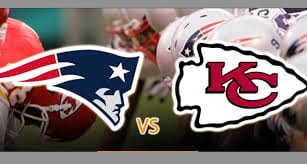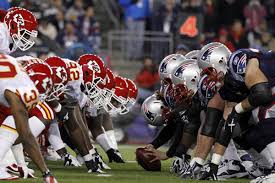 The Kansas City Chiefs visit the New England Patriots tonight and kick off the 2017 NFL season. The Patriots (14-2) won the Super Bowl in a stunning fashion last season by mounting the biggest comeback in Super Bowl history and beating the Atlanta Falcons in OT 34-28. Last season, the Chiefs (12-4) took the AFC West but then lost to the Pittsburgh Steelers 18-16. New England is a tough team to beat at home as QB Tom Brady is 101-17 and head coach Bill Belichick is 110-26. Our Chiefs play Patriots 2017 NFL free pick has New England at -8.0 and the over/under at 49.0. The game starts at 8:30 p.m. E.T.
Kansas City Offense vs. Patriots Defense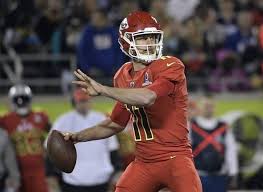 Kansas City QB Alex Smith will probably have to be perfect tonight, as he's not only battling the Super Bowl champs but history. The Chiefs have never won at Gillette Stadium. Last season, Smith put up disappointing numbers, tossing just 15 TD passes and throwing eight interceptions. Might 2017 first-round draft-pick Patrick Mahomes II make it into the game if Smith and his offense stall? Perhaps that will happen. Smith will be looking to connect with Travis Kelce who in 2016 made 85 receptions for 1,125 yards while averaging 13.2 YPC and scoring four times. Also on his radar will be Tyreek Hill. Last season, Hill caught 61 passes and scored six TDs, while he also ran the ball 24 times averaging 11.1 YPA and scoring three more times. Hill also had three scores on returns. RB Spencer Ware looks solid. Last year, he ran for 921 yards while averaging 4.1 YPA and scoring three times.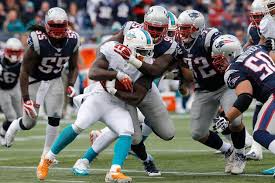 The Patriots will counter with a solid defense that was especially tough versus the run. MLB Dont'a Hightower offers leadership and fine blitz skills, while last year's sixth-round pick, OLB Elandon Roberts, will stop the gap on the rush. There are some fine deep backs, such as veteran safety Patrick Chung, who played 95% of the snaps and had 87 tackles in 2016. Corner Malcolm Butler know how to work opponents, while newly acquired CB Stephon Gilmore will offer a tough physical presence to this unit. Upfront, DE Tray Flowers (7 Sacks) continues to develop, as he starts his third season as a pro.
New England Offense vs. Chiefs Defense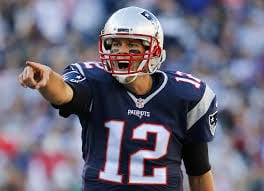 Top slot receiver Julian Edelman is out for the season with a torn ACL. Still, Brady has a lot of talent to toss to, including tight end Rob Gronkowski, returning WR Danny Amendola, and two newly acquired, top-notch pass catchers Brandon Cooks, formerly of the Saints, and Phillip Dorsett, who played for the Indianapolis Colts. Dion Lewis and James White will run. We expect Brady to utilize the pass attack a lot in this contest.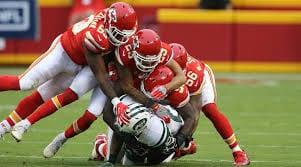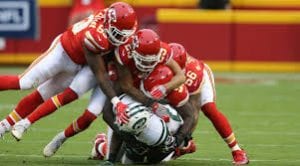 KC tied for first in the NFL for turnover differential, earning a +16 in that area. If they can force some mistakes from the offense, that might spark this team to success. The LB unit was impressive last season as ILB Derrick Johnson (90 Tackles), and OLBs Tamba Hall (3.5 Sacks) and Justin Houston (4 Sacks) had some sound performances. However, they were injured off and on with all three starting together in just one game. All three are ready to start in tonight's game. They'll try to dog Brady. Although the team was sound on turnovers, they lacked in sacks, nailing QBs just 28 times (28th NFL). In the secondary, Kansas City safeties Eric Berry (6 INTs, 77 Tackles) and Ron Parker and corner Marcus Peters (4 INTs) kept receivers in control. Backup safety Daniel Sorensen accumulated 55 tackles, three interceptions, three recovered fumbles, and a sack.
Chiefs Play Patriots 2017 NFL Free Pick
It's hard not to like the Pats in this game and -8.0 is an attractive spread from BetDSI. We like New England at home, and think they'll control much of the game. Our Chiefs play Patriots 2017 NFL free pick is New England at -8.0. We like the under at 49.0.
Chiefs Play Patriots 2017 NFL Free Pick: New England at -8.0 and under 49.0