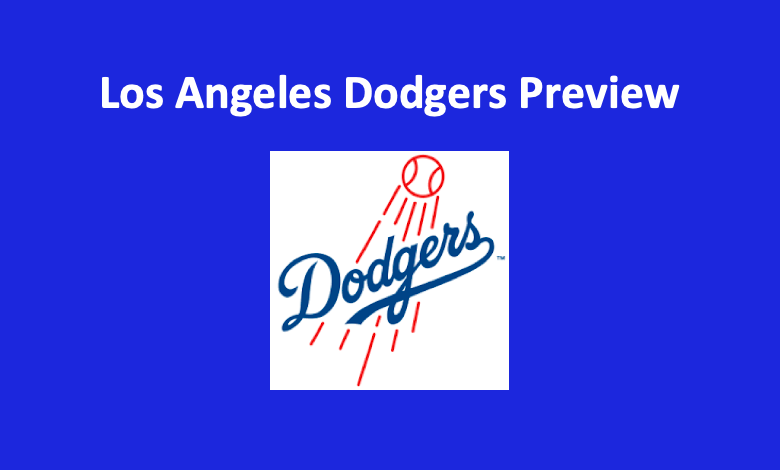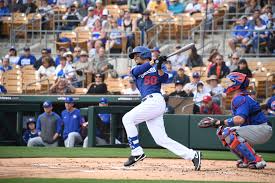 Our LA Dodgers Preview 2020 observes that over the past five seasons this team has finished first in the NL West. Each time they won 90-plus games, and in two of those seasons, the Dodgers posted more than 100 wins. In 2017 and 2018, LA went to the World Series. However, both times they came away empty. Our LA Dodgers preview for 2020 finds that once again this ball club has the potential to take the West and the NL Pennant. But will manager Dave Roberts and his team be able to capture what has eluded the Dodgers for more than 30 years, the World Series trophy?
LA Dodgers Preview 2020 – Rotation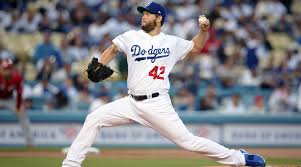 The pitching rotation has been diminished a bit, but it is still one of the best in the majors. In 2019, the LA pitching staff led the league in ERA (3.37) and shutouts (18). They were second in strikeouts with 1,519 (one behind the Mets), and they offered the fifth-fewest walks (392). LA pitchers were also fifth in WHIP (1.10). The Dodger starting five offers four lefties including ace Clayton Kershaw. Last season, Kershaw went 16-5 with a 3.03 ERA and 1.04 WHIP. He still tosses a curve that's nearly impossible to hit.
Second in the rotation is the only righty, Walker Buehler. Buehler, who last season recorded 14 wins and four losses and a 3.26 ERA, brings a four-seam heater that comes in at 97 mph. Third is former Boston lefty David Price. Price was having a solid year on the mound last season, and then in mid-July it all came apart. If Price can stay healthy, he should be able to give his share of innings and earn a decent number of wins.
Bottom of the Rotation
Julio Urias starts fourth and Alex Wood fifth. Urias, who was primarily in the bull pen last season, offers a plus- fastball and sound off-speed stuff. He could certainly post double-digit wins. Wood, who missed a lot of last season due to injury, has a tough-to-hit curve. Over the last four years, it's been feast or famine for the lefty. If he can stay healthy, it should be feast.
LA Dodgers Preview 2020 – Bullpen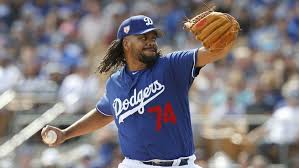 Kenley Jansen will close again. Last year, he saved 33 of 41 opportunities, which means he blew eight saves. His 33 saves are the fewest he's has since 2013, and his eight blown saves are the most Jansen has ever recorded in a single season. Our LA Dodgers Preview 2020 observes that although he still has a high strikeout rate, the closer has lost about 3 mph off his cutter and is giving up more walks and homers than he has in previous seasons. He's vulnerable. Blake Treinen is a solid setup man or second closer, while Pedro Baez offers both a fastball and change that batters cannot hit.
Dodgers – Everyday Players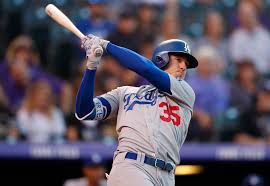 Dodger hitters were fifth in batting average (.257), first in RBI (861), and first in homeruns (279). In other words, this team could hit and score. Once again, this season, the Dodgers should be hitting baseballs and scoring runs. Former Red Sox superstar Mookie Betts will play right field and bat first. Each of the past five seasons, Betts has hit 40-plus doubles. Despite having an off-season last year, he hit .295 with 29 homers and 80 RBI.
Second baseman Gavin Lux bats second and third baseman Justin Turner hits third. Lux, who killed minor league pitchers last year, came up in September and struggled. Still, he has power, speed, and a lot of potential. Turner had a slow start last season, but enjoyed a solid second half. By the end of the year, he'd recorded 27 homeruns, 67 RBI, and a .290 batting average. In the cleanup spot, centerfielder Cody Belanger brings a solid bat. In 2019, Belanger hit .305 while driving 47 balls over the fence and recording 115 RBI. Belanger, last year's NL MVP, is also an elite fielder with premium speed. Shortstop Corey Seager will likely bat fifth. Although he hit just 16 homers last season, Seager did tie for the lead in doubles in the NL with 44. He drove in 87 runs while hitting .272.
Los Angeles – Rounding Out the Order
The bottom of the order includes left fielder Joc Pederson, first baseman Max Muncy, and catcher Will Smith. Pederson, who hit 36 homers last season, has power, but he cannot hit left-handed pitching. This LA Dodgers Preview 2020 note that Muncy also offers power at the plate. In 2019, he knocked out 35 homers while driving in 98 runs. However, he hit .251. Being more selective at the plate will get that stat up. Behind the plate, Smith is solid and shows fine athleticism, a strong and accurate arm, and keen agility. He did well at the plate last year, his rookie season, hitting .253 with 15 round trippers and 40 RBI.
LA Dodgers Preview 2020 – Prediction
Our LA Dodgers Preview 2020 envisions this team taking the division and having a very good shot at the pennant. After all, they have great pitching, a good bullpen, and premium hitting. Plus, Dave Roberts is one of the best managers in the game. The addition of Betts is huge for this club, and that alone could get them to the Promised Land. The question marks in terms of who will be an able closer do cause one to pause.
LA Dodgers – 1st in the NL West (102-60)