MLB Pick: Texas Rangers at Boston Red Sox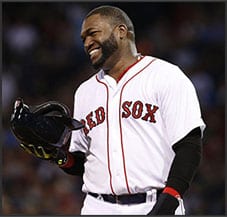 The Texas Rangers are in Boston for the rubber match of their three game series with the Red Sox. The Red Sox won the first game 12-5 but the Rangers bounced back in yesterdays game winning 7-2. The Red Sox haven't had much luck versus the Rangers of late winning just 3 of the last 11 meetings overall and 1 of the last 4 played in Boston.
Head to Head Trends
Rangers are 8-3 in the last 11 meetings.
Under is 9-4 in the last 13 meetings.
Boston Red Sox (-165)
The Boston Red Sox are 3rd in the American League East 2.5 games back of the 1st place Baltimore Orioles. The Red Sox were one of the best teams in the league for most of April and May but they really cooled off in June winning just 10 of 26 games.
The cool down is mostly due to their offense who were red hot for the first half of the season but they were on an unsustainable pace. If I recall the Red Sox were averaging over 6 runs per game but no team can keep up that kind of production. The Red Sox averaged just 4.84 runs per game in June which is still pretty good but not scoring 6 runs per game really showed the weakness of their pitching staff who are allowing close to 5 runs per game.
Starting for the Red Sox in this one is Steven Wright who is 9-5 with a 2.42 ERA on the season. Wright is having a great season but like the Sox offense I think Wright will cool off as well and after two back to back poor outings it looks like it's already started to happen.
Boston Red Sox Trends
Red Sox are 6-2 in Wrights last 8 starts.
Red Sox are 13-6 in their last 19 vs. American League West.
Texas Rangers (+145)
The Texas Rangers are 1st the American League West 7.5 games up on the 2nd place Houston Astros. The Rangers had a super hot stretch in May and June winning 28 of 37 games but it looks like that is over and they have come back down to earth losing 5 of their last 7 games.
This happens a lot in sports but especially in baseball where a team will over perform for a bit and win a bunch of games but things usually even out and that's why you see teams that just finish a major hot streak immediately go into a pretty bad slump.
On the hill for the Rangers today is lefty Martin Perez who is 7-4 with a 3.39 ERA on the season. Perez don't have the best stuff in the world he has a strikeout to walk ratio that's close to 1-1 which is horrible but he tends to get the job done and keeps the Rangers in the game.
Texas Rangers Trends
Rangers are 38-18 in their last 56 overall.
Rangers are 8-0 in Perezs last 8 starts.
Game Pick Conclusion
I'm going with the Boston Red Sox over the Rangers in this one. I think we got two teams heading in opposite directions. I think the Rex Sox are prime to go on a nice run in July while the Rangers just finished their good run and I wouldn't doubt if they finish under .500 for the month.
Free Pick: Boston Red Sox -165