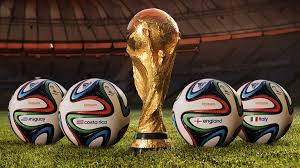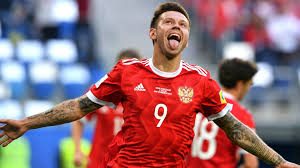 The 2018 World Cup is set to start, and we think one of the better props is the one that asks you to pick the exact order of finish in a group. We're going to try our hand at this, using our own recent analysis of each group, as well as other information. Betting this prop is the equivalent, in terms of difficulty, as betting a fairly extensive parlay. Here's our best shot at each group, as we present our 2018 World Cup group exact finish order picks. In this article, we look at Groups A, B, C, and D. In our second offering on the topic, we'll pick Groups E, F, G, H.
Group A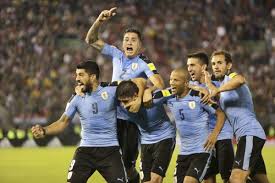 Uruguay has a deep and skilled club, while Russia, the host country, certainly has the advantage of being at home. They also have a decent team, although they've been plagued by coaching issues. We'd like Egypt if Liverpool's Mohamed Salah were not injured and unable to play. Saudi Arabia has had major coaching issues that were not addressed until recently. We see Uruguay as taking Group A.
Group A Exact Finish Order: Uruguay, Russia, Egypt, Saudi Arabia at +180
Group B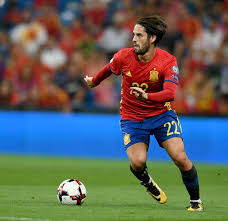 Spain is favored in this group, despite the fact that they did not sucessfully defend their World Cup crown in 2014 and their European championship in 2016. But this team is loaded and deep. The team had been struggling under coach Vicente del Bosque. Manager Julen Lopetegui replaced him and has brought a new optimism. Portugal features world class scorer Cristiano Ronaldo (Real Madrid). Renaldo, who is now 32 years old, is still on his mission to secure the cup. They will be tough in this group. Iran comes to this group with a solid team, that will certainly be dangerous. Morocco is a real long shot in Group B.
Group B Exact Finish Order: Spain, Portugal, Iran, Morocco at +250
Group C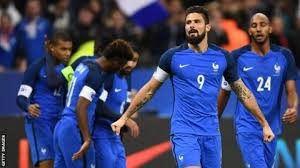 France has landed in a group that should just about give it a pass to the Knockout Stage. They are a young and talented team that does have their lapses. Manager Didier Deschamps has done a good job making this team competitive.
Of the three other teams in Group C, Denmark, Peru, and Australia, the Danes are probably the best and most improved. After that, we like Peru, which was exceptionally stingy in giving up goals in qualifying, and then the Aussies. Australia was the next-to-last team to secure a World Cup berth.
Group C Exact Finish Order: France, Denmark, Peru, Australia at +175
Group D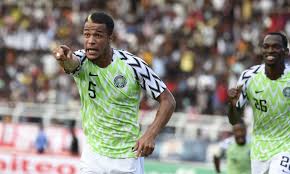 Group D is certainly an interesting one and we think unpredictable. The exact order of finish should be Argentina, Croatia, Nigeria, and Iceland. But we think that Nigeria has a good shot at upsetting that order. They were the first to qualify from Africa, and they did so in an impressive manner. Along the way, they beat current African champion Cameroon 4-0 and finished at the top in a group that included former champs Zambia as well as Algeria. Also, in November in a friendly in Russia, this team came back from a 2-0 deficit against Argentina, beating them 4-2.
On the other hand, favorite Argentina comes to the World Cup having barely qualified. Plus, they have had some very problematic coaching issues. Iceland is playing in its first World Cup ever and would be happy with a win, while Croatia has some major talent, including team captain Luka Modric (Real Madrid), but is noted for underachieving.
Group D Exact Finish Order: Nigeria, Argentina, Croatia, Iceland at +2500
2018 World Cup Group Exact Finish Order Picks
That's our 2018 World Cup group exact finish order picks for Groups A, B, C, and D. Of these picks, Group D is a major longshot. The others are more in line of what is expected. Our second article considers the final four groups. For more information on the 2018 World Cup please see our hub.