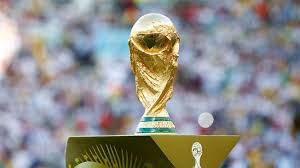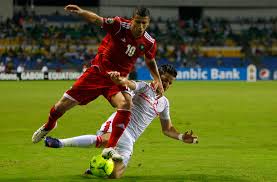 As the World Cup gets into gear, there are plenty of opportunities for sports bettors to try their hand at props. This article offers 2018 World Cup group exact order finish picks for E, F, G, and H. This is a very popular prop for sports bettors. This is our second article dedicated to the exact order of finish for groups. Our first one focused on Groups A, B, C, and D. In the groups below, winners in E, F, and H seem fairly clear cut. But Group G is up for grabs. Here is our 2018 World Cup group exact order finish picks for E, F, G, and H.
Group E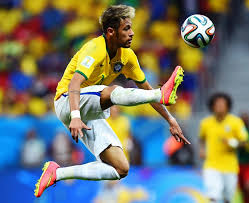 Team Brazil is the odds-on favorite in this tournament and certainly in Group E. They lost in the finals in 2014 to Germany 7-1. They come to this event with a stable of fine players, including Neymar (Paris Saint-Germain). He's at the top of his game, and the leader on this team. Switzerland has a solid cadre of players. Although this team has never moved very far into the tournament, we do think they have the stuff to work their way out of the Group Stage. Serbia arrives at the World Cup after a 12-year hiatus. In their qualifying, they proved that they could score goals. Finally, Costa Rica is back. This team can be pesky and are very much a wild card.
Group E Exact Finish Order: Brazil, Switzerland, Serbia, Costa Rica at +225
Group F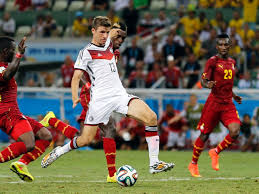 With Group F, we think that the first two teams after all the dust has settled will be Germany and Mexico. Germany qualified for the 2018 World Cup by posting a record of 10-0-0 and scoring 43 goals. This team will be tough to beat. Mexico is ready to play. The team has a very sound and skilled front that includes striker Javier Hernandez (West Ham) and wingers Jesus Corona (Porto) and Hirving Lozano (PSV Eindhoven). Hernandez can be a difference-maker for this team. The combination of Hernandez, Coron, and Lozano has lethal potential.
Sweden may be without superstar Zlatan Ibrahimovic, who retired this year, but they are more of a team than they have ever been and should be fairly competitive. South Korea, which has made it to every World Cup since 1986, is back with a team that seems to be less competitive than some they have fielded in the past. The fact is they barely qualified. There are three English Premier players on this team, Son Heung-min (Tottenham Hotspur), Lee Chung-yong (Crystal Palace), and Ki Sung-yeung (Swansea). They will control the destiny of the club.
Group F Exact Finish Order: Germany, Mexico, Sweden, South Korea at +250
Group G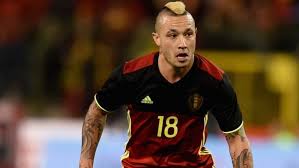 Group G is certainly interesting. Belgium is the strongest team in this group and England is next. Belgium is loaded on offense. Striker Romelu Lukaku (Manchester United) is at the top of his game. Plus, attacking midfielder Eden Hazard (Chelsea) is a creative and focused player who can make amazing things happen. Kevin De Bruyne (Manchester City), another midfielder, has matured considerably since the 2014 World Cup. Watch for him on the attack. The Brits have had a tough time living up to expectations. Might they falter in this tournament? They are a young group. Watch striker Harry Kane (Tottenham), as he goes so too will England.
Tunisia has a very dangerous team that is creative and driven. Youssef Msakni (Al Duhail), who is quick, creative, and exciting, is key to Tunisia scoring. In qualifying, the 27-year-old forward scored a hat-trick in an away win versus Guinea. Attacking midfielder Wahbi Khazri (Sunderland), who is also 27, can turn a game around. The defense is solid too. Panama is in the World Cup for the first time ever. They are certainly ready to battle. Overall, this is a young team. However, striker Luis Tejada (Sports Boys), who is 36 years old, is this team's key to success. Thus far, he's scored 43 goals for Panama.
Group G Exact Finish Order: Belgium, Tunisia, England, Panama at +1100
Group H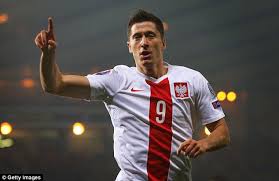 Group H will be a battle between Poland and Columbia. We're picking the Poles to finish first. Striker Robert Lewandowski (Bayern Munich) and winger Jakub Blaszczykowski (VfL Wolfsburg) are both world-class talents and can take this team far. Columbia has a very skilled and talented team. James Rodriguez (Bayern Munich), who is 26 years old, is one of the finest footballers of his generation. He is a dangerous goal scorer (he won the 2014 World Cup Golden Boot), and is creative on the pitch.
Senegal offers some top attackers. The primary goal threat is Sadio Mane (Liverpool). He likes to play an up-tempo game and wear down opponents. The team from Japan is not star-studded, but it is sound. They'll play a disciplined and efficient game. The team finished at the top of their group and does possess some fine scorers.
Group H Exact Finish Order: Poland, Colombia, Senegal, Japan at +500
Final Word- 2018 World Cup Group Exact Order Finish Picks
In choosing our 2018 World Cup group exact order finish picks, our long shot is Group G. Our other picks are overall low-risk. It's true with Group H that Poland and Columbia could easily switch places. If you'd like more picks and information on the World Cup be sure to check out our tournament hub.