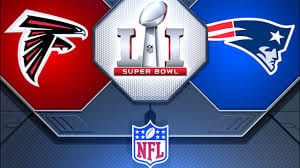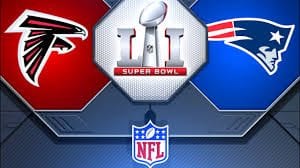 The Super Bowl is known for many things, including outstanding commercials, big half-time shows, and inspiring a large number of parties. It's also known for having more prop bets than any other single game anywhere. There are over 100 Super Bowl LI prop bets. Some of these bets involve merely guessing, like playing roulette or craps, while others involve actual handicapping and calculation. Of course, all Super Bowl LI prop bets are more geared towards guessing than analysis. We've picked 25 Super Bowl LI prop bets that involve a certain amount of figuring. Here they are. (Note: odds may change after posting.)
25 Super Bowl LI Prop Bets – 10 Top
1. Which team wins Super Bowl LI?
New England Patriots: 9/10
Atlanta Falcons: 10/9
I'm taking the Pats.
2. Who's the Super Bowl MVP?
Tom Brady: 3/2
Matt Ryan: 7/4
Julio Jones: 11/2
Field: 10/1
So, how's the game going to go? The field looks like a good bet.
3. Will the totals on the final score be over or under 58.0?
I like the over on this although many do not.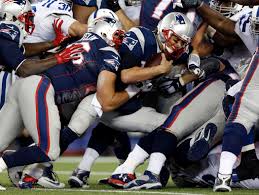 4. Will the total points be over or under 13.5 after the 1st quarter?
I think it'll be a 14-point first quarter. The over.
5. Will the total points at halftime be over or under ?28.5
Again, I'm going with the over.
6. How about total points after three quarters, over or under 43.5?
Might the game slow down a bit especially with adjustments? Pick the under.
7. Odds on the Super Bowl going to overtime are +894. Will it?
This will be finished in regulation time.
8. Odds the Super Bowl winner returns to the Super Bowl next season are at 18/1. Will either team get back?
Neither makes it back.
9. The odds a kicker will miss an extra point is 7/3? What about that happening?
Yes, there will be a miss.
10. Who gets the most sacks?
New England: 4/5
Atlanta: 5/4
Take the Patriots.
15 More Game Props!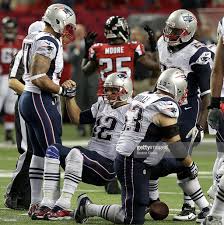 11. The O/U on total sacks is 3.5.
Pats get three and Falcons two. Go over.
12. Total turnovers over/under is 1.5.
Take the over definitely.
13. Which team will force more turnovers?
New England: 8/9
Atlanta: 9/8
The Pats caused more turnovers in the regular season. Take New England.
14. Odds there is a completed Hail Mary stand at 66/1
Not going to happen.
15. The odds a defense scores a TD are 4/1. Will that occur?
I think one of the defenses will on a fluke.
16. The odds a kick/punt is returned for a TD are 13/1.
This is such a rare happening in any playoff game. No, it won't happen.
17. Here are the odds a kick/punt is blocked: 12/1. Will that happen?
No, there will ne no blocked punt.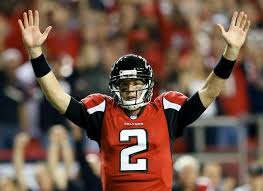 18. Who's likely to toss more touchdowns?
Tom Brady: 10/9
Matt Ryan: 5/3
Tie: 5/1
I like the tie here.
19. Who scores the most touchdowns?
Julio Jones: 4/1
Devonta Freeman: 6/1
LeGarrette Blount: 7/1
Chris Hogan: 7/1
Julian Edelman: 9/1
Tevin Coleman: 9/1
Dion Lewis: 11/1
Mohamed Sanu: 11/1
FIELD: 12/1
I'm going with someone unlikely here and that's Edelman.
20. Who will throw more picks?
Matt Ryan: 6/5
Tom Brady: 7/3
Tie: 3/1
Take Ryan.
21. Who will rush for the most yards?
LeGarrette Blount: 9/4
Devonta Freeman: 5/2
Tevin Coleman: 3/1
Dion Lewis: 6/1
FIELD: 28/1
We like LeGarrette Blount.
22. Odds to have the most receiving yards
Julio Jones: 2/1
Chris Hogan: 5/1
Julian Edelman: 5/1
Mohamed Sanu: 8/1
Martellus Bennett: 10/1
Taylor Gabriel: 10/1
FIELD: 14/1
I'm taking Edelman.
23. The odds that both QBs throw for 300+ yards are 5/1
One will but not both.
24. Odds multiple WRs have 100+ yards are 2/1
Doubtful on this one so it's a no.
25. Odds on who will score the first TD
Julio Jones: 9/2
Devonta Freeman: 5/1
LeGarrette Blount: 6/1
Mohamed Sanu: 7/1
Martellus Bennett: 9/1
Chris Hogan: 11/1
Julian Edelman: 11/1
Tevin Coleman: 14/1
Dion Lewis: 16/1
FIELD: 12/1
I'm taking Julio Jones on this prop.
Final Word on Props
That's it for our 25 Super Bowl LI prop bets. You can read our game and over/under picks here, our first-half picks, and a few more props. We'll have second-half totals and spread picks about eight minutes into halftime.