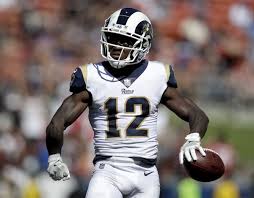 Super Bowl props are notorious for being sucker bets, ridiculous risks, and notorious notions. They are not a good way for the sports bettor to make cash. They are a treasure trove for the bookmakers. However, we have selected a few Super Bowl LIII props that we think offer a solid chance of winning. First and foremost, these are not whimsical, and they are not pure chance bets. They do involve performing research, crunching some stats, and a bit of analysis. Along with these Super Bowl LIII props focused on the Rams, we're also offering New England Patriots props.
Note, it's true, as has been pointed out by Ryan in his articles Avoid Sucker Bets When Betting on the Super Bowl and While They Look Sexy Stay Away from Prop Bets During the Super Bowl, proposition wagers are often bad bets. At the same time, feature writer Carl Taylor has offered sound advice on why Super Bowl props can a smart bet, and he's also offered 10 fine proposition wagers to the big game. Finally, I weighed in a bit on prop betting in my article on Super Bowl Bets and Some Common Sense. It's your money, do with it what you will.
Total Touchdown Passes – Jared Goff (LAR)
Over 2.5 +180 (9/5)
Under 2.5 -220 (5/11)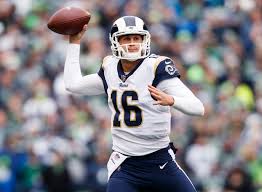 This looks like a winner if you choose the over. After all, in the regular season, Goff tossed 32 TDs passes, averaging two per game. However, in just six of his 16 regular-season games did he throw three or more TD passes. Plus, in the playoffs over the course of two games, he's thrown just one TD. The Pats secondary will give certainly. In the post season, they've allowed three TD passes in each of their games. Look for the Rams to try to exploit that weakness.
Bet: Over 2.5 TD Passes
Total Receiving Yards – Todd Gurley (LAR) )
Over/Under 30.5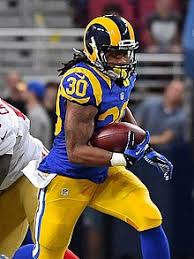 RB Gurley is a major force on the field as a rusher and receiver, or, at least, he can be. Remember how much he struggled in the last playoff game against the Saints to do anything? Plus, in the postseason, unlike the regular season where he often had 30-plus yards in receiving, he's managed just three receptions total for six yards.
Now, if LA can exploit the Pats defense, then you certainly might see Gurley used as a receiver, especially on quick, short passes. Be we also expect the Pats to be ready for that. We don't expect him to see much action when it comes to being a pass catcher.
Bet: Under 30.5 Reception Yards
Total Receptions – Brandin Cooks (LAR)
Over/Under 5.0
Cooks is a great player, there's no doubt about it, and this is one of the more promising LA Super Bowl LIII props to go over. In the first playoff game cooks, who averaged 5.0 receptions per game, caught four passes against Dallas and seven against New Orleans. Cooks, a former Pat who made some big catches in the Super Bowl against the Falcons, will want to perform well versus his former teammates. Plus, we expect him to be targeted a lot. In the postseason this year, he's had 14 passes tossed to him.
Bet: Over 5.0 Receptions
Rams Super Bowl LIII Props – Final Word
That's if for our Rams Super Bowl LIII props. We expect Los Angeles to pass a lot and that means Goff will be throwing and Cooks receiving. For more props, we've got our New England picks right here.