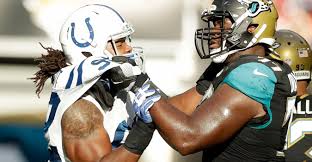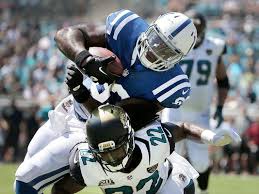 Our Jacksonville plays Indianapolis 2017 NFL free pick has the Jags at -3.0 and the over/under at 43.0. The Jacksonville Jaguars (3-3 Overall, 2-1 Away) have been alternating between losses and wins this season. They started the season off with a 29-7 win against the Houston Texans and then lost the nest week 37-16 to the Tennessee Titans. Last week, the Jaguars lost to the LA Rams 27-17. The Indianapolis Colts (2-4 Overall, 2-1 Home) lost their first two to start the season, including a 46-9 drubbing by the Rams in week one. Since then, they've alternated wins and losses, which means that they lost last week 36-22 to the Titans. One of these teams will break that win/loss pattern today in their 1 p.m. E.T. meeting.
Jacksonville Pluses and Minuses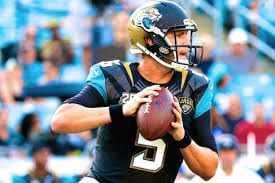 The Jags are averaging 26.0 PPG and are going up against a defense that allowing 32.5 PPG. QB Blake Bortles (57.1 COMP%, 8 TDs, 5 INTs) has certainly had his ups and downs. Overall, his line has done a decent job protecting him, as he's been sacked 10 times. TE Marcedes Lewis (5 REC, 15.2 YPC, 3 TDs) could be an important target today, as three-fifths of his catches have been for TDs. WR Allen Hurns (21 REC, 11.6 YPC, 2 TDs) could also be a big factor. RB Leonard Fournette (130 ATT, 4.6 AVG, 2 TDs) is dealing with an ankle injury and may not play. That could be a problem.
The Jacksonville defense has been key this season. They are formidable with 23 sacks, 10 picks, and seven forced fumbles with six recovered. They also have four TDs. They could have a good day against and offense that is prone to making mistakes.
Jaguars Summary
Top-notch D and O-line
Running game may be compromised
Bortles needs to connect with key receivers
Indianapolis Pluses and Minuses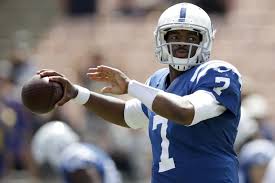 With Andrew Luck out, it has been a tough season for the Indy Colts. They are scoring on average just 19.8 PPG and they are allowing opponents 32.5 PPG. The Jaguars are giving up just 18.3 PPG. Second-year QB Jacoby Brissett (59.8 COMP%, 3 TDs, 3 INTs) has been sacked 15 times this season and has struggled. The O-line has allowed 19 sacks, 26 TFL and 11 FF, losing four. Defenses have score four TDs against the Colts.
Indianapolis will most likely utilize veteran RB Frank Gore (85 ATT, 3.4 AVG, 2 TDs) and Rookie RB Marlon Mack (27 ATT, 4.8 AVG, 2 TDs) in their attack, and also go with short passes to key receivers. Key players on D include safety Malik Hooker, who has three picks and four passes defended and corner Rashaan Melvin with two interceptions and 11 PD. Melvin is questionable today.
Colts Summary
D and O are both weak
Brissett needs to use short passes
Sustaoned rush attack very important today
Three Key Takeaways
For our Jacksonville plays Indianapolis 2017 NFL free pick we've got the following takeaways:
Luck is out and Brissett is in for Colts
Jags need consistency from Bortles
Jags O/D are (+6.2) and (-14.2) to Colts
Our Jags at Colts NFL Free Pick
We're looking for the Jags to dominate today on both sides of the ball. Our Jacksonville plays Indianapolis 2017 NFL free pick is the Jags at -3.0. We also like the under on this game at 43.0.
Free Pick for Jacksonville Plays Indianapolis: Jaguars at -3.0 and under 43 points