strategy
Super Bowl
Super Bowl Bets and Some Common Sense
Remember the Big Game is Just One More Game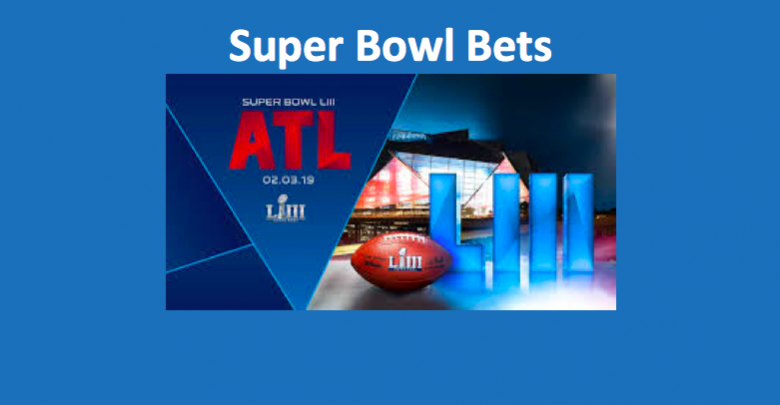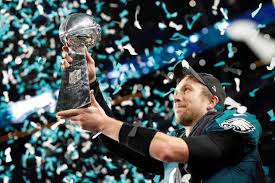 Maybe you've had a good 2018-19 NFL run, or maybe you've lost a few units or perhaps even more than a few units. The Super Bowl offers sports bettors one last opportunity to make some cash or to lose some. Note, I used the word "some" in that last sentence, and that one word is key in terms of making Super Bowl bets.
If you've been making football bets throughout the regular season, which means you've been able to wager on a total of 256 games over 17 weeks, you've gone through a cycle of ups and downs. The playoffs offered three more weeks of betting opportunities. Maybe you even bet on the Pro Bowl. (Why, who knows?). And now it's time to bet on the most-hyped, prop-heavy, entertainment-laden single-game in the world. Here are some words of advice when making Super Bowl bets.
Prop Betting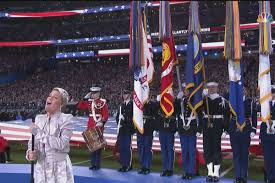 We're not going to cover much of this because Ryan did such a great job writing about Super Bowl prop bets the other day. Read his excellent article, Stay Away From Prop Bets During The Super Bowl. If you want to wager on how long the National Anthem will take to be sung, how many times during the game there will be a shot of Bob Kraft, or whether or not any player will kneel during the Anthem, then be our guest.
About 80% of the hundreds of props offered are bets of pure chance. And if you're a sports bettor, you know that wagering on a NFL game, or any other such contest, involves research, number-crunching, and in-depth analysis. Chance prop bets involve none of these elements. Whether you win or lose is all luck. Fate, chance or whatever else you want to call it.
The types of prop bets that cannot be determined in this manner, that are based on mere chance, are purely for entertainment purposes. If you want to wager on them, it is a free country. But caveat emptor is in full force for such wagers. (By the way a composer friend of mine texted me today and said he had determined that the National Anthem sung by Gladys Knight would go under. He said he'd reveal to me on Monday when I see him how he did it. He's a great guy. It's still a bad bet and I'm not making it.)
The Sum of "Some"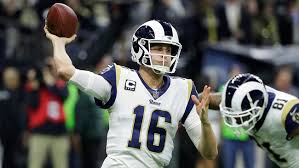 I used the word "some" to describe how much you might lose or win when making Super Bowl bets. Some in the context I used it means a "small amount of a larger amount." It indicates "a part of something greater." Thus, don't try to double your profits from this season or wipe out your losses with all-or-nothing Super Bowl bets. The Super Bowl is one game. After this game is done and recorded, there are a lot of other contests to wager on until the next NFL season kicks off in the next seven-to-eight months.
If you don't have a second sport to bet on, then develop your betting knowledge of baseball, basketball, or hockey. There is money to be made when football is dormant and having another sport to look forward to will help diminish the need to take big risks on tomorrow's big game. Of course, there's always soccer, which just about goes nonstop and is now easily accessible to US sports bettors.
The main thing to realize it that by not taking a huge risk, by betting some cash, your final sum may be modest, but you're guaranteed any losses will be minimal.
Making Super Bowl Bets
So be smart in making Super Bowl bets. Wager anywhere from 5% to 8% of your profit to date. If you've lost cash this season, then make one or two unit bets. Don't be impulsive. Focus on betting the spread and the over/under. If you want to wager on a few props, then do so sparingly (unless you have money to burn). No one gets rich on Super Bowl prop bets except the bookmakers. And only bet on props that you can analyze and that are based on stats.
Enjoy the game. And remember, it's not over until it's over. A few years ago, when New England played Atlanta, I had picked the Pats and the over. At halftime, my predictions looked like they would be dismal failures. When the Patriots came back and tied the game, sending it into OT, that guaranteed the over. When New England won the coin flip, I was fairly certain my spread pick would also be on target. And it was. Still, in the first-half of that game, I was very happy I had not bet the farm on the spread or the over/under. And when all was said and done, I was satisfied to have some extra cash to put in my pocket.
As far as Super Bowl LIII is concerned, the best of luck to you tomorrow! It should be a great game.