NHL Previews
Colorado Avalanche 2017-2018 Season Preview
Will They Be Any Better Than Last Year?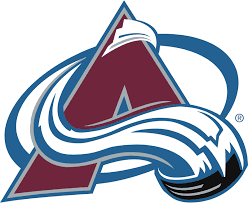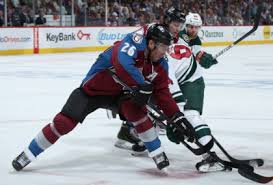 The Colorado Avalanche were by far the worst team in the league last season and it wasn't even close. The Avs finished the year with a whopping 48 points, 21 less than Vancouver who had the next worst record. Will the current laughing stock of the NHL try and make it back to the postseason? We'll let you know in our Colorado Avalanche 2017-2018 Season Preview. Here's how we see their chances of making it back into playoff contention.
Forwards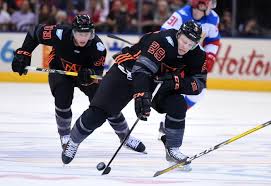 Colorado's forward corps isn't terribly bad when looked at on paper. Many players have the talent to be productive in the NHL. The offense is led by Cole Harbour native Nathan Mackinnon. Mackinnon put up 53 points last season for the Avs. He is the best player on the Colorado roster and will be expect to take the reins of the team. Much of the Colorado's success will be based on his performance.
Gabriel Landeskog is another player on the Avalanche that is expected to contribute on offense. Landeskog had a rough season, like the team in general, in 2016-2017. His point production declined from 53 (0.71 points per game) in 2015-2016 to 33 (0.46 points per game) this past year. Landeskog has caught a lot of heat for his struggles last season, leading to a many trade rumors. If traded, the Avs offense will continue to suffer.
Another elite player that has been the talk of constant trade rumors is Matt Duchene. Duchene finished second on the team in scoring last season with 41 points. He could fetch a large return in a trade, making this an appealing option for a Colorado team that needs to start a rebuild. Much like Landeskog, if dealt, Duchene's departure would lead to even less offensive output for the Avs.
One young forward to watch this year will be Tyson Jost. Jost, the 10th overall pick in the 2016 draft, finished second in scoring for North Dakota as a freshman. The rookie will look to make an impact and stay on Colorado's roster full time during the 2017-2018 season.
Defense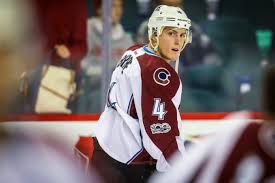 Colorado's blue line is led by Tyson Barrie, who put in the most time on ice for the team (23:18) and the post points among defensemen (38). Despite this, the offensive-defenseman tied Duchene for the worst plus-minus on the team with -34. Along with Barrie, Erik Johnson is expected to play on the team's top defensive pairing. Johnson missed 36 games due to a leg injury, and has caught the injury bug multiple times in his career. If he can stay healthy he should be expected as one of the blue line's leaders.
The Russian, Nikita Zadorov could be given more minutes this season and increase his production from the back end. Zadorov played 19:02 minutes on average but missed the last 25 games of the season due to a fractured ankle. The 6'5, 230 lbs defenseman is currently 22-years of age and still has significant room to round out his game at the NHL level.
Goaltending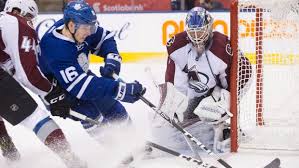 The Avs' crease took a big blow this offseason when they decided to leave Calvin Pickard unprotected in the Expansion draft. He was promptly taken by the Golden Knights. Lest year Pickard played the majority of the team's games as Semyon Varlamov missed 40 games to hip surgery. In Varlamov's 24 games played, he produced career lows in goals against average and save percentage. Compiling an abysmal 3.38 GAA and .898 save percentage, The Russian netminder will look to get back on track after getting his ailing hip fixed. I wouldn't expect Varlamov to have an amazing year due to the team in front of him, but he should get back on track and have a better season without his hip nagging him.
The backup role will be filled by Jonathan Bernier. Bernier backed up John Gibson in Anaheim last season, leading to a 2.50 GAA and .915 save percentage. Bernier has been inconsistent through the majority of his career, and that should not change playing behind this Colorado lineup.
Colorado Avalanche 2017-2018 Season Preview: Overall outlook
The Colorado Avalanche franchise is in a spot where they need to start rebuilding. Key pieces of their team are expected to be moved either during this season or next summer, so there is a good chance some of the better rostered players do not spend the entire season playing for the Avs. Coupled with being in the toughest division in hockey, do not look for the Avs to be close to contending for a playoff spot. Our Colorado Avalanche 2017-2018 Season Preview sees this team as finishing seventh.
Key Takeaways
Although the Avalanche's offense doesn't look terrible on paper, it is likely key pieces such as Duchene or Landeskog are dealt for picks or prospects
Semyon Varlamov will look to get back on track after having season ending hip surgery last year. Look for him to have a slightly better 2017-2018 season despite playing behind this roster
The Avalanche desperately need to start a rebuild. It is likely the roster looks significantly different by the year's end
Colorado Avalanche 2017-218 Season Preview Predictions: Record: 30-50-2, 62 points. Finish: 7th in the Pacific