NHL Previews
Boston Bruins 2017-2018 Season Preview
How will Bruce Cassidy Fare in his first full Season as Bruins Bench Boss?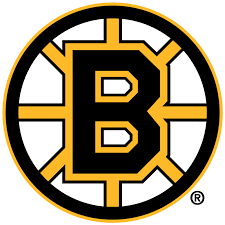 The 2016-2017 NHL season was turbulent for the Boston Bruins. We saw the B's say goodbye to the winningest coach in their history, and make Bruce Cassidy their interim bench boss. Despite this the Bruins ended their playoff drought, leading to Cam Neely and Don Sweeny hiring Cassidy to be the full-time head coach for the team. The Bruins will look fairly similar to last year as the Boston Bruins 2017-2018 Season Preview looks to see if they can make it to the postseason in Cassidy's first full season as the head of the team.
Forwards
The Bruins have built up a fairly young group of forwards over the past few years. Led by Brad Marchand and David Pastrnak, the Bruins tied Tampa Bay for the most goals scored in the Atlantic Divison last season. Marchand looked to be one of the NHL's elite scoring wingers, while Pastrnak seems to be an emerging superstar. Marchand finished the 2016-2017 season tied for fifth in league wide scoring, putting up 85 points in 80 games played. The recently resigned Pastrnak scored at a 0.93 point per game pace as a 20-year old last year. For comparison, this is the same point total that Patrick Kane scored his aged 20 season in 80 games played.
Patrice Bergeron is coming off another Selke Trophy winning season. The best defensive forward in the game is now tied for the most Selke wins ever with Bob Gainey. Bergeron finished the year with a faceoff win rate of 60.1%, third among forwards who took over 1000 draws.
David Krejci can also be expected to produce in the 2017-2018 season. Krejci scored the third most points on the Bruins roster last tear with 54 over the 82 game slate. Playing on his right side will be Ryan Spooner, who like Pastrnak, was resigned this offseason. Spooner saw a 10 point decrease in production last season and will look to improve upon his 39-point total. The left wing on the Bruins second line is still to be determined. It will likely be filed by a young player such as Jake DeBrusk, Frank Vatrano, or Anders Bjork. It is also possible that the Bruins could stick veteran David Backes up with Krecji and Spooner. Backes finished last season with 38-points.
Defense
The Bruins' blue line took a hit this offseason during the expansion draft when Vegas selected Colin Miller for the B's. The team's backend is still looking fairly decent despite this. Much like Boston's group of forwards, the defense will feature a good amount of young talent. Brandon Carlo played his rookie season in 2016-2017 with veteran Zdeno Chara. This led to Carlo finishing third among the team's defensemen in time on ice (20:48 min/game). He also complied a plus-minus rating of +9 which was fifth best on the roster. Along with Carlo, Charlie McAvoy looks to be ready for a great season. The Boston University product played his first NHL games during the playoffs last year. A slew of injuries on the blue line made room for McAvoy to play over 24 minutes a game in the first round series versus Ottawa. In his upcoming rookie season, he is already expected to be a frontrunner for the Calder trophy.
Boston's defensive-corps also features Torey Krug , who is one of the leagues better offensive defensemen. Krug finished tied for seventh in points by defensemen with 51 last year. Krug has been paired with Adam McQuaid during the preseason. McQuaid is one of the toughest players in the NHL and will make the Bruins a hard team to play against night in and night out.
Zdeno Chara is certainly on the decline in his career, but is still very capable of being a quality shutdown defender. Chara finished the 2016-2017 season tied with Brad Marchand for the best plus-minus rating at +18. Overall Boston's blue line looks to be able to compete with anyone in the league.
Goaltending
In net the Bruins have an elite netminder in Tuukka Rask. The Finn was streaky last season but finished the year with average stats. Rask compiled a .915 save percentage and 2.23 GAA in 65 games played. He also finished tied for fifth with Montreal's Carey Price in wins with 37.
The Bruins have been trying to give Rask a smaller slate of games for the last few seasons, but have been unable to due to poor backup goaltending. Last season Rask played the third most games of any netminder. It looks like he will have another heavy work load in the 2017-2018 season with Anton Khudobin returning as his understudy. Last year Khudobin had a poor season. His inability to win games during the first half of his season led to him be assigned to the team's AHL affiliate in Providence for a period of time. The Russian finished the season with a .904 save percentage and a 2.64 GAA.
Boston Bruins 2017-2018 Season Preview: Overall Outlook
The Boston Bruins look poised to have a decent chance at a second straight playoff berth. Boston's offense looks to have scoring power, while their defense appears to be solid. In net, Tuukka Rask is capable of being on of the NHL's best goaltenders. Coupled with being in the weakest division in the league, the Bruins' playoff chances look good for head coach Brue Cassidy in his first full season as the team's boss.
Key Takeaways
Boston's group of forwards is capable of putting up big numbers while being led by Brad Marchand and David Pastrnak.
The team has a solid group of defensemen that is capable of competing with the rest of the league.
In net the Bruins will try to give Tuukka Rask less work than in previous years. This looks unlikely with Anton Khudobin serving as Rask's backup though. Despite this Rask has the talent an skill of an elite netminder in the NHL.
Boston Bruins 2017-2018 Season Preview Projection: 45-30-7, 97 points, 3rd in the Atlantic