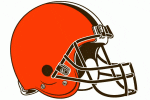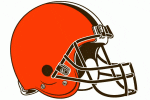 The Browns have gone through three first-time coaches in four years. Enter Hue Jackson, former OC of Cincinnati who also has one-year of experience as a head coach for Oakland. Since 1999, the Browns have had just two winning seasons. They earned high ratings in this year's draft, as they work towards rebuilding the franchise. But, still, after culling through the team's rosters, this Cleveland Browns 2016 NFL preview finds that the club has major questions at quarterback and in other areas as well.
Browns Offense: C+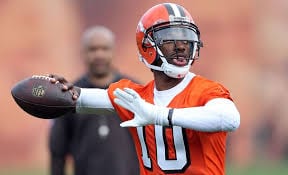 After starting Josh McCowen at QB for two years and giving the undisciplined Johnny Manziel a shot at the job last season, the Browns are giving Robert Griffin III another try. In 2012, he was the NFL Offensive Rookie of the Year; he then went 5-15 over two years and was inactive in 2015. Last season, the Browns were last in red zone TD conversions and 30th in scoring. Their weak running game has not been improved. The team went wild for receivers in the draft snagging four, including Baylor WR Corey Coleman, an aggressive and driven pass-catcher. The offensive line, which allowed a league-high 123 QB hits, lost three vets from last season. This unit must be rebuilt and quickly.
Browns Defense: C-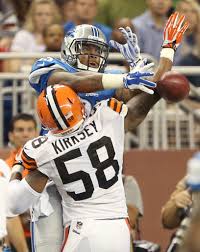 The Browns also have major problem with the defensive line. This is a defense that was 30th versus the rush and 28th in sacks. The Browns were 29th in points allowed, as teams averaged 27.0 against them. The team hopes that free agent ILB Demario Davis, returning ILB Chris Kirksey, and second-year NT Danny Shelton will be able to perform well against the rush. The D-backs on this team have been either underachievers or injury prone. Joe Haden, their best CB, returns after playing just five games last season and sustaining two concussions and a thumb injury. He had ankle surgery in March. It's hoped he'll be ready for the 2016 season.
Browns Special Teams: B+
One highlight last season was Travis Benjamin as a punt returner. He's gone due to free agency. There are a few competent guys competing for the job. Charley Hughlett is a quality long snapper, while punter Andy Lee is solid. Kicker Travis Coons was 28 of 32 for field goals in 2015.
Browns Coaching and Management: B
Jackson has surrounded himself with a group of experienced, quality coaches. He will focus on developing a strong running game. Defensive coordinator Ray Horton has his work cut out for him but seems up to the job.
Last Word: Cleveland Browns 2016 NFL Preview
It's a whole new season with another new coach and staff. Transforming the Cleveland Browns into winners will take time, patience, and hard work. In a few years, this could be a successful team.
For our overview of the AFC and to link to other AFC teams, please click here.
Cleveland Browns 2016 NFL Preview Pick: 3-13, 4th AFC North