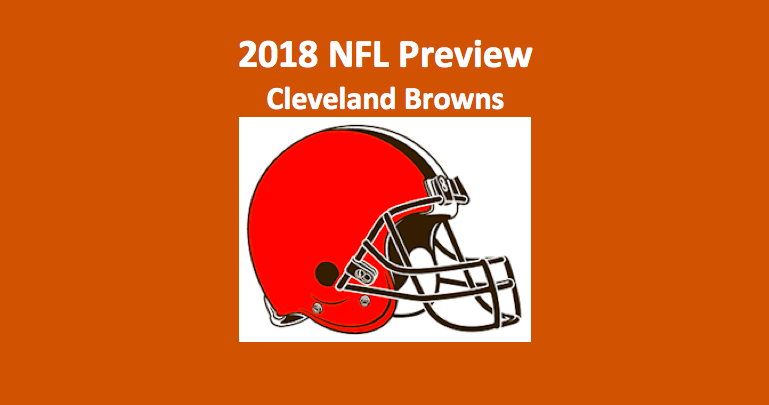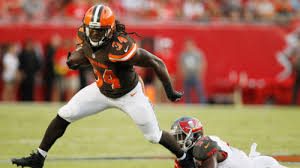 Our 2018 Cleveland Browns NFL betting preview really has to wonder if it can get any worse for this team? After all, in 2017 the AFC North Browns were 0-16. So, we have to expect that this season will be better. Since 2014, when they went 7-9, they have been 3-13 (2015), 1-15 (2016), and 0-16 (2017). Going into 2018, the Browns have problems on both sides of the ball. Head coach Hugh Jackson (1-31 Browns, 9-39 Overall) starts his third season with Cleveland. He brings a whole lot of experience as an assistant and coordinator for some successful and not-so-successful teams. Might he get the Browns on the right track after two seasons at the helm?
Offense
Last season in the NFL, the Browns were dead-last in points, as they averaged 14.6 per game. The offense tied for 27th in third-down conversions (34%) and were 27th in sacks allowed with 50. The best ranking that they could get was in rushing yardage, as they averaged 107.1 YPG (18th NFL). But they were 22nd in passing with 201.8 YPG and 24th in overall yardage with 308.9 YPG.
Quarterbacks and Running Backs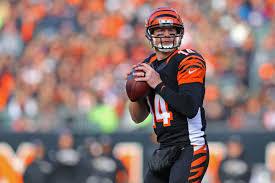 QB Tyrod Taylor (420 ATT, 263 COMP, 2799 YDs, 14 TDs, 4 INTs) comes to the Browns from the Bills. Last season, Taylor performed decently. He brings a good TD-to-INT ratio. In three seasons with Buffalo he tossed 51 TD passes and just 16 picks. We expect he will start. Although, it is important to note in this 2018 Cleveland Browns NFL betting preview that the team is very high on rookie Baker Mayfield. They do see the young talent as the franchise QB they have longed for.
RB Carlos Hyde comes to the Browns as a free agent, while Duke Johnson Jr. (82 ATT, 348 YDs, 4.2 YPA, 4 TDS) returns for his fourth season. Cleveland took Nick Chubb as the 35th overall pick in this year's draft. He's powerful, a real tackle-breaker. Our 2018 Cleveland Browns NFL betting preview finds that this trio could be quite effective.
Receivers and Tight Ends
There was not much happening with this unit last season. However, things look different for 2018. Slot receiver Jarvis Landry comes to the team from the Dolphins where he grabbed 112 passes for 987 yards and nine TDs. He averaged 8.8 YPC. Josh Gordon could be a massive wideout, as long as he can stay focused and motivated. Gordon, a former Pro Bowler, missed substantial time from 2014-2017 for violating the NFL's substance policy. TE David Njoku (32 REC, 386 YDs, 12.1 YPC, 4 TDs) can be a playmaker as long as he holds onto the ball.
Offensive Line
The O-line has to replace left tackle Joe Thomas. The 10-time Pro Bowler retired at the end of the 2017 season, literally leaving a big hole. Guard Joe Bitonio, a four-year vet who's exceptionally reliable, may be asked to move into Thomas's spot. The all-important center position will be named by J.C. Tretter. He's a consummate pro. This is an overall solid line. That is, if everyone pulls their weight.
Defense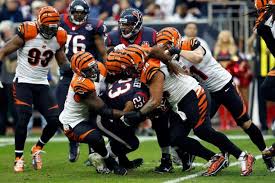 Our 2018 Cleveland Browns NFL betting preview notes that this team was not much better on defense. They were 31st in the league in points allowed. The Browns gave up 25.6 PPG. That meant they had a PF/PA differential of -11. The defense was last in turnover differential, as they came in at -28. The unit's seven interceptions were also worst in the NFL. They were 21st in sacks, as they notched 34. The bright spot was their rushing defense, which allowed 97.7 YPG (7th NFL). Cleveland allowed 201.8 YPG in the air, which ranked them 19th, and 328.1 YPG in overall yards, which gave them a NFL ranking of 14th.
Defensive Line
Last year's number-one draft pick, DE Myles Garrett (7 SCKs), led the team in sacks. He's fast, quick, and tenacious. Garrett is the best player on this line. On the other end is Emmanuel Ogbah, a tough run stopper. The tackles look to be two very hard-working and persevering players, Trevon Coley, a former practice player, and Larry Ogunjobi, a backup who earned a starting spot. Both are in their second NFL seasons.
Linebackers
In evaluating this team's D, our 2018 Cleveland Browns NFL betting preview found that the LB group is the weakest link. Still, there is talent. The trick will be coordinating it and ensuring the starting three stays healthy. MLB Joe Schobert (142 TKLs) was tops in tackles. As he begins his third NFL season, Schobert believes he can do even more. OLB Christian Kirksey has Pro Bowl potential, while Jamie Collins Sr., also at OLB, offers a winning attitude. He missed most of last season due to a concussion and then a torn MCL. If he is ready to go, he could be this unit's lynchpin.
Secondary
Rookie CB Denzel Ward, who played for Ohio State, could be the shutdown corner this team has needed. He's got the speed and moves to take on the best in the NFL. At the other corner, T.J. Carrie has the skill and talent to offer ultimate coverage. If one of those corners does not work out, there's always Terrence Mitchell or E.J. Gaines. Both of these guys have fine defensive chops. Free safety Damarious Randall comes to the Browns from the Packers, while the physical Jabrill Peppers looks to start in the strong safety spot. Our 2018 Cleveland Browns NFL betting preview notes that this group has been upgraded greatly from last season when they were ranked as one of the worst in the league.
Special Teams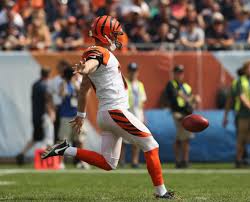 The Browns have had some deficiencies on special teams. Our 2018 Cleveland Browns NFL betting preview believes that new ST coordinator Amos Jones will be challenged in attempting to improve this group. In his rookie season last year, placekicker Zane Gonzalez had his ups and downs. He made 15-of-25 FG and 25-of-26 extra points. There is solid competition for the punting position, as Britton Colquitt and Justin Vogel battle for the spot. Long snapper Charley Hughlett is about as consistent and reliable as a LS can be. The return game has been a problem. Perhaps rookie WR Antonio Callaway can give it some much-needed gas.
Coaching
Coach Jackson has brought in a bunch of new guys to oversee the offense and special teams, including O-C Todd Haley. Haley, who has 22 years of NFL experience, likes to use the run and offset it with an aggressive downfield attack. Note, Jackson had been coordinating the offense the past two seasons. A new set of eyes and a different energy may really help the guys on that side of the ball.
2018 Cleveland Browns NFL Betting Preview: Final Word
Our 2018 Cleveland Browns NFL betting preview does see this team improving its performance and winning more games than they have over the last three seasons combined. There have been a lot of player upgrades, especially in the QB position. Those should help, as should the coaching moves, to start this club on the right track.
2018 Cleveland Browns NFL Betting Preview Projection: 6-10 Record, 4th NFC North
Unit Ratings
Offense:
QB: 7.3, RB: 7.8, OL: 7.8, WR: 7.3, TE: 6.9
Defense
DL: 7.6, LB: 6.8, DB: 7.6
Special Teams
PK: 6.5, PT: 7.0, RT: 6.0
Other
Coaching: 7.4
Intangibles: A new O-C, new QBs, and other improvements have created a good vibe for this team that may help them earn some close wins.
Overall Rating = 7.2
Links