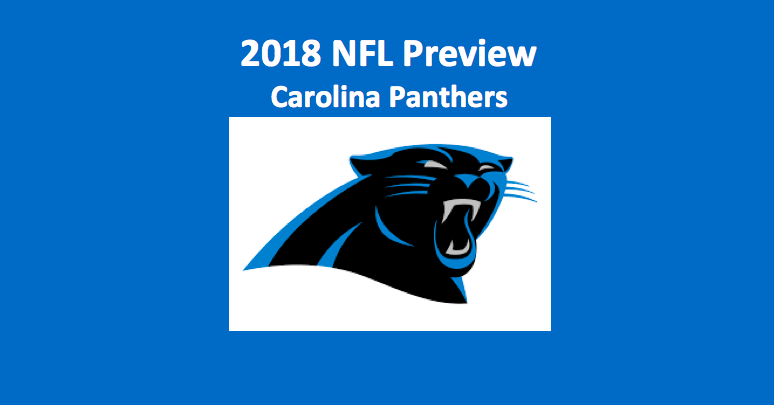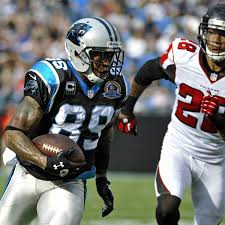 The Carolina Panthers (11-5) made it back to the playoffs last season as a wild card. Then the New Orleans Saints dispatched them 31-26 in their first playoff game. Overall, 2017 proved to be a good year for the Panthers. In 2015, they were 15-1 and went all the way to the Super Bowl, losing to the Denver Broncos 24-10. In the 2016 season, they secured just six wins. Then, last season, Carolina got back on track. Our 2018 Carolina Panthers NFL betting preview projects this team as having the talent to be competitive in the very tough NFC South. Will they be able to post more wins than losses? That remains to be seen.
Offense
The rushing numbers were great last season, as the Panthers averaged 131.4 YPG (4th NFL) on the ground. But passing was deficient. Carolina ranked 28th in air yardage, as they managed just 192.3 YPG. The team tied for sixth in third-down conversions (42%) and were 12th in points-per-game (22.7).
Quarterbacks and Running Backs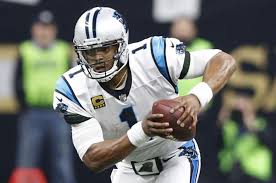 Our 2018 Carolina Panthers NFL betting preview notes that there are issues on the offensive side of the ball that still need to be addressed. The first is QB Cam Newton (492 ATT, 291 COMP, 3,302 YDs, 22 TDs, 16 INTs). His issues relate to his inconsistency as a passer. This is partly due to the fact that he tends to be a rushing quarterback, Newton has health issues that often plague ball carriers. Now, starting his eighth year in the NFL, he's been battered more than most QBs who have 15 or more years in the league. Also, Newton still makes bad decisions when he has the ball. His TD-to-INT ratio when broken down from 22-to-16 is 11-to-8. It's tough to win with that being the case.
Newton was Carolina's top running back last season. He accumulated 754 yards over 139 carries and scored six rushing TDs. Newton averaged 5.4 YPA. The second-leading running back, Jonathan Stewart, is gone. Christian McCaffrey (117 ATT, 435 YDs, 3.7 YPA, 2 TDs) returns after a solid NFL debut. Chances are he'll be backing up either former Denver rusher C.J. Anderson or returning Carolina back Cameron Artis-Payne. Anderson, a 1,000-plus rusher, has the inside track.
Receivers and Tight Ends
The receiving unit has been beefed up considerably. Maryland's D.J. Moore was taken in the first round of the 2017 NFL Draft. He's versatile enough to play outside and in the slot.Moore's route running needs refinement, but he's got good hands and can accumulate yards after the catch. Also, Jarius Wright, a slot specialist, is new to this unit. Veteran wideout Torrey Smith and tall and commanding tight end Greg Olsen, who was signed to a two-year extension, are also part of this group. Olsen is Newton's favorite target.
Offensive Line
All-Pro guard Andrew Norwell is gone, and that's a huge loss. He was a massive QB protector. Carolina did not draft a player or try to sign or trade for anyone to fill his shoes. The Panthers will give either backup Tyler Larsen or guard Taylor Morton a shot at the spot. Veteran center Ryan Kalil, who missed 10 games with a neck injury last season, is back for his final NFL season. He has no solid backup, which means his health could be a major issue. Tackle Daryl Williams did well last year, while his counterpart, Matt Kalil, struggled at times. This line allowed 35 sacks in 2017, and they often had a tough time creating holes for rushers.
Defense
This side of the ball did especially well against the run. The Carolina D was ranked fourth versus the ground game, as they allowed 88.1 YPG. But if you could not get to them on the ground, you could in the air. The Panthers allowed 229.1 YPG (18th NFL) of passes. Their total yards allowed were 323.7 (7th NFL). Carolina was scary when it came to sacks, notching 50 (3rd NFL), but they were dismal on picks, as they took down just 10 (T-24th NFL).
Defensive Line
The D-line is the best unit on this team. If anyone thought Julius Peppers was too old to be effective last season, then think again. He tied for the team-lead in sacks with 11. Peppers is back for his 17th NFL season. Free agent tackle Dontari Poe, a massive presence, joins the line. He's a major run stopper who can also occupy more than one offensive lineman when rushing the passer. Next to Poe is Kawann Short (7.5 SCKs), another tough, stalwart player. Finally, opposite Peppers is veteran end Mario Addison. He tied Peppers with his 11 sacks.
Linebackers
Our 2018 Carolina Panthers NFL betting preview finds the anchor for this defense to be MLB Luke Kuechly. Kuechly is an aggressive, smart player and consummate leader. Last season, he led the team in tackles (134) and picks (3). His counterpart, OLB Thomas Davis (88 TKLs), is a tough competitor and three-time Pro Bowler in his 14th year. One wrinkle with Davis is the four-game suspension he has to serve this season for using performance enhancing drugs. Shaq Thompson, the team's 2015 first-round pick, will sub. Thus far, he's not made much of an impression. Here's his big chance.
Secondary
The secondary has a lot of guys who need to step up. It's that simple. Whether its safety Mike Adams (2 INTs), who's in his 14th NFL season and is now needs to lead this group, or rookie corner Donte Jackson, who may be small but is fast and very physical. Corner James Bradberry (2 INTs), now in his third pro season, and safety Da'Norris Searcy, a seven-year vet who comes over from the Tennessee Titans, both have something to prove. Corner Captain Munnerlyn is a veteran corner looking to prove that he can still bring it. Ross Cockrell, formerly of the Giants, is on board for depth.
Special Teams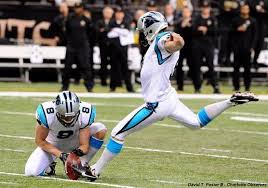 On kickoffs, Damiere Byrd has the speed and moves to bring balls back all the way. Byrd's also on punts with McCaffrey and rookie Jackson. PK Graham Gano was signed to a four-year, $17 million contract after nailing 29-of-30 field goals and 34-of-37 on extra points. Reliable punter Michael Palardy and veteran long snapper J.J. Jansen both come back.
Coaching
Head coach Ron Rivera, who's roots we found in creating this 2018 Carolina Panthers NFL betting preview, run deep on the defensive side of the ball, tends to be a conservative guy. He likes to play field position and would rather punt than go for the long field goal. He starts his sixth season as the Panthers head coach and has yet to put together back-to-back winning seasons. Three new assistants/coordinators join the Panther ranks. Norv Turner, who has 33 years in the NFL as primarily a head coach or offensive coordinator, comes in as the new OC. He's spent the last three seasons filling that role for the Minnesota Vikings. Brady Hoke will focus on the D-line and Steve Russ on the LBs. It's the first year for each in the NFL coaching ranks.
2018 Carolina Panthers NFL Betting Preview: Final Word
The Panthers certainly have their work cut out for them this season. In evaluating their schedule, our 2018 Carolina Panthers NFL betting preview has a tough time projecting more than seven wins for this team. It is possible that they'll find an eighth and even a ninth victory, but at this point, with new offensive and defensive coordinators, we're not counting on it. The Panther look to us to be third-place team that won't make the playoffs.
2018 Carolina Panthers NFL Betting Preview Projection: 7-9 Record, 3rd NFC South
Unit Ratings
Offense:
QB: 7.1, RB: 7.8, OL: 6.1, WR: 7.8,TE: 7.8
Defense
DL: 9.6 , LB: 9.0, DB: 7.2
Special Teams
PK: 9.5 , PT: 8.9, RT: 8.0
Other
Coaching: 7.2
Intangibles: New offensive and defensive coordinators may mix things up, which could result in a few more wins or a few more losses.
Overall Rating = 8.1
Links