NCAA Previews
2018 SEC West College Football Preview
Alabama Is Tops but Will They Stay There?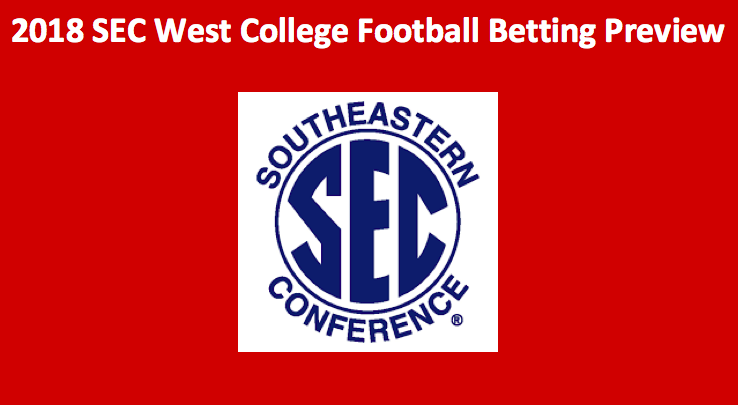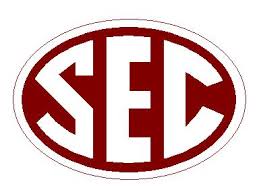 The Southeastern Conference is still considered to be the most competitive NCAA football conference. Five of the 14 teams are in the AP Top 25. Of the two divisions, the West is thought to be the strongest. Our 2018 SEC West college football betting preview includes four top 25 teams, Alabama (1), Auburn (10), LSU (18), and Mississippi State (19). This is an exceptional division, where an unranked team like Texas A&M has amazing potential, and Arkansas and Mississippi are certainly capable of being upset-makers.
Last year, we said that many saw the SEC as Alabama and then everyone else, and that some saw all of college football that way. Certainly, the Georgia Bulldogs of the SEC proved that they were a major contender. Still, once again, the Alabama Crimson Tide comes to the new college football season as the top-ranked team in the nation. To get the full picture of the conference, see our SEC East College Football Preview.
2018 SEC West College Football Betting Preview
Alabama is rich and deep in talent. But they still have to show up for every game, and, let's face it, there are some exceptional players on the Auburn Tigers and the Mississippi State Bulldogs. The Auburn defense could be especially troublesome to the Tide. That game will be played on Nov. 24. 'Bama coach Nick Saban seems to certainly be a cut above the rest, and he has a top group of assistants and coordinators. With the Tide being the top team, and holding that spot virtually uninterrupted for years, everyone in the conference and outside of it will once again be gunning for Alabama.
1. Alabama Crimson Tide
Offense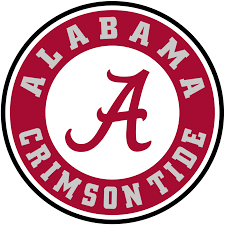 The Tide possesses a rich talent pool and nowhere is this more evident than at quarterback where sophomore Tua Tagovailoa and junior Jalen Hurts will compete for the starting spot. Most see the sophomore taking over this season. If Saban is looking for a QB who will be careful, at times a bit too careful, then Hurts is his man. If he's looking for more big-play potential accompanied by greater risk, then he'll go with Tagovailoa. Senior running back Damien Harris (135 ATT, 1,000 YDs, 11 TDs) will anchor that spot, while the wideouts look to be works-in-progress. Seven starters return on offense, including most of the OL.
Defense & Special Teams
The D sees just three starters return. Junior DE Raekwon Davis comes back as the top tackler (69) and sacker (8.5). Although not a starter last year, ILB Mack Wilson, now a junior, had four picks. Special teams look to be an issue, as Alabama must replace both their punter and placekicker. For more information on this team see our top-25 preview of the Alabama Crimson Tide.
2. Auburn Tigers
Offense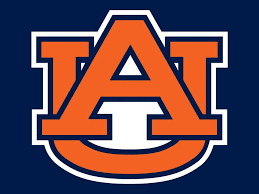 The Auburn Tigers will play junior QB Jarrett Smith. He's a solid passer and able signal caller, but don't look for him to run much. Junior Kam Martin, who averaged 6.1 YPA last season, will start at running back. There's some solid experience at wideout on this team with both Ryan Davis and Darius Slayton returning. We expect to see more passing than rushing from the Tigers. The club is sure to miss 1000-plus yard-rusher Kerryon Johnson. The O-Line has just two starters from 2017. Our 2018 SEC West college football betting preview finds that to be problematic.
Defense & Special Teams
The defense includes vets in each area. In total, seven starters come back. Senior ILB Deshaun Davis, who led the team with 83 tackles, will anchor the D side of the ball. Last season, corner Jamel Dean notched eight PBU. He'll be an important part of the D. The frontline includes senior NT Dontavius Russell who is exceptionally tough on QBs. On special teams the question is what will this team do without all-time scoring leader PK Daniel Carlson? Anders Carlson, a top prospect, will try to fill the gap. Can this team finally put solid punt and kick return units on the field? For more information on this team see our top-25 preview of the Auburn Tigers.
3. Mississippi State Bulldogs
Offense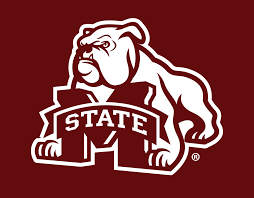 The Bulldogs have a veteran team that includes a total of 17 returning starters with nine of those being on offense. They have an overall sound offensive line, top QB, and fine rush attack. Their one weakness on offense is at the receiver spot. Senior QB Nick Fitzgerald is a solid rusher and decent passer. It would help if he could cut down on his INTs. Last season, Aeris Williams, who is now a senior, rushed for more than 1,100 yards, averaging 4.7 per run. WR Jesse Jackson returns as the team's top pass catcher with 27 receptions and a 10.2 average.
Defense & Special Teams
The D-line on this team is bruising, while the secondary is better-than-average. However, the linebacking unit is a concern. The frontline includes senior Montez Sweat who, along with 48 tackles last season, posted 5 QBHs, 5 TFL, and 10.5 SCKs. He's the cornerstone of one of the best defensive lines in the SEC. Senior safeties Mark McLaurin and Johnathan Abram are both fine gamers. The punt return game includes Deddrick Thomas, who has scoring potential. The placekicking game is exceptionally sure. For more information on this team see our top-25 preview of the Mississippi State Bulldogs.
4. Texas A&M Aggies
Offense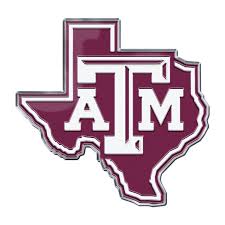 The Aggie offense does not have the best quarterback in the SEC, but they do have two decent sophomore signal callers, both of whom return with a good amount of experience. Kellen Mond was the starter at the beginning of the 2017 season, but by the end of the year, it was Nick Starkel. Starkel proved to be a more accurate passer, while Mond was the better runner. Junior RB Trayveon Williams (798 YDs, 4.6 AVG, 8 TDs) is a better than average performer and producer. He also has some fine pass-catching chops. As a freshman last year, WR Jhamon Ausbon made 50 catches, averaging 11.4 YPC, and he crossed the goal line three times. Might he do even more this season? The offensive line is attempting to adjust to having just two starters come back.
Defense & Special Teams
On the defensive side of the ball, the linebacking unit with junior Tyrel Dodson and senior Otaro Alaka are strong and sure. Last year, Dodson accumulated 105 tackles, 5.5 sacks, and 5.5 tackles for a loss. He also notched 8 PBU, 3 INTs, and 4 QBHs. Alaka managed to make 78 tackles while posting 5.5 sacks, 6.5 TFL, and 4 QBHs. On special teams, explosive run back specialist Christian Kirk, who was also a key pass catcher, is gone. Williams may prove to be solid on kick returns. Kicker Daniel Lacamera hit 51-of-52 XP and was 18 of 21 on field goals. His three missed field goals were from at least 40-plus yards with two of those from 50-plus. This team will be in the mix in 2018.
5. LSU Tigers
Offense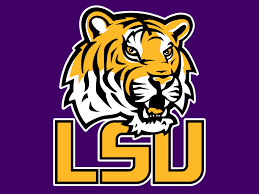 Although last year the Tigers of LSU will put a decent defense on the field, their offense will be one of the weaker ones in the conference. Our 2018 SEC West college football preview sees this team having to mature quickly. Five starters are back on offense with three of those being on the O-line. Sophomore center Lloyd Cushenberry gets his first chance to start, as does sophomore QB Myles Brennan. Last season, Brennan tossed 24 passes, completing 58.3% for 182 yards, 1 TD, and 2 INTs. With Derrius Guice and Darrel Williams gone, the RB position is especially weak. The receiving squad is a tad more potent than the rushing unit, as senior TE Foster Moreau (24 REC, 11.6 AVG, 3 TDs) and junior WR Stephen Sullivan (11 REC, 19.9 AVG, 1 TD) are back.
Defense & Special Teams
The defense is the strength of this team, especially in the linebacking and secondary areas. Junior LB Devin White (133 TKLs, 4.5 SCKs, 9.5 TFL) had 3 PBU, 1 INT, and 5 QBHs last season. It's tough for any team to control him. Safeties John Battle and Grant Delpit handled their duties well last year. Addraez (Greedy) Williams, a sophomore, had one heck of a frosh season as he accumulated six interceptions while breaking up 11 passes. The D-line is a question mark and could be this team's undoing. The Tigers need help in the field goal area, as last season two kickers combined for a mark of 16-of-27. For more information on this team see our top-25 preview of the LSU Tigers.
6. Ole Miss Rebels
Offense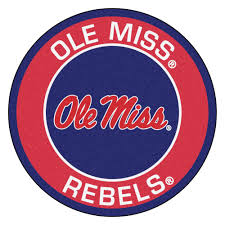 There's good news and bad news when it comes to the Mississippi offense. The good news is that they have a very sound O-line, a good quarterback, and some fine receivers. The bad news is they must somehow replace 1,000-plus-yard running back Jordan Wilkins. Junior D'Vaughn Pennamon could be the answer. He is a powerful force, but returns from knee surgery and will need to prove to be healthy. Senior QB Jordan Ta'amu hit 66.5% of his passes last season, tossing for 1,600-plus yards and 11 TDs, while giving up four picks. There are three dangerous receivers on this team, with junior A.J. Brown returning as the top-dog in pass catching. He had 75 grabs last season, for 1,252 yards and 11 TDs.
Defense & Special Teams
Last season, the Rebels scored an average of 32.8 PPG, while giving up 34.6 PPG. That problematic 2017 defense returns, and they don't look much better in 2018. The top two tacklers from the D are gone, including DeMarquis Gates who generated 114 tackles. He also had two sacks, eight tackles for a loss, three passes broken up, and five QB hurries. The DBs are the best part of this squad and include free safety C.J. Moore, who took away three passes and broke up two, and strong safety Zedrick Woods, who made two interceptions and managed four passes broken up. Mississippi's new placekicker and punter are walk-ons. PK Luke Logan has a strong but inaccurate leg.
7. Arkansas Razorbacks
Offense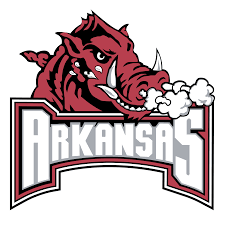 The Razorbacks of Arkansas round out our 2018 SEC West college football preview page. The backs see a total of 17 starters return, including nine on offense. Arkansas QB Cole Kelley, a 57.6% passer who tossed eight TDs and four INTs in 2017, will be the starter. He does have some good receivers in Jonathan Nance, Jordan Jones, and Deon Stewart. The O-line is adequate, while the running back situation is probably the bright spot on this team. There are three guys, including Devwah Whaley (127 ATT, 4.4 AVG, 7 TDs) who rushed for 588 yards last season, who are capable.
Defense & Special Teams
But it won't help much if the Arkansas D cannot stop opponents from scoring. They allowed 36.2 PPG (115th) and could not contain the run. MLB De'Jon Harris (115 TKL, 3.5 SCK, 5 TFL, 4 QBH) is the glue on the defensive side of the ball. But he needs teammates to step up this season if this club is going to keep opponent offenses at bay. In concluding our 2018 SEC West college football betting preview, we envision this team still struggling on defense.
2018 SEC West Preview
Bowl Projections
Orange Bowl (CFP): Alabama vs Washington
Citrus Bowl: Penn State vs Auburn
Outback Bowl: Michigan vs Mississippi State
Liberty Bowl: Kansas State vs LSU
Texas Bowl: Oklahoma State vs Texas A&M
2018 SEC West CFB Preview
Projected Best Bets
Sep 1: SF Austin @ Mississippi State – Take Miss State at -40 or fewer.
Sep 8: SE Louisiana @ LSU – Go with LSU if Tigers favored by 30 points or less.
Sep 29: Southern Miss @ Auburn – Take Auburn if favored by 26.5 points or fewer.
Sep 29: Louisiana @ Alabama – Bet Alabama at -32 or less.
Oct 6: Alabama @ Arkansas – We like the Tide at around -18.
Oct 13: Texas A&M @ South Carolina- Wager on Texas A&M with the Aggies favored by 13.5 or less.
Oct 20: Tulsa @ Arkansas – Bet on Razorbacks at -7.0 or fewer.
Nov 10: Mississippi State @ Alabama – We're taking the Bulldogs at +19 or better.
Nov 17: UAB @ Texas A&M- Bet the Aggies, who will be favored.
Nov 22: Mississippi State @ Mississippi – We're partial to the Mississippi State Bulldogs if favored by about 16.0 points.
Here's our 2018 SEC East College Football Betting Preview. To connect with all previews, go back to our college football betting hub.