NCAA Previews
#10 Wisconsin Badgers Preview
Badgers Battle for Top Spot in Big Ten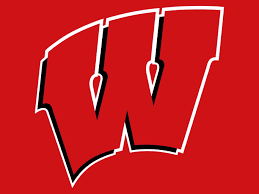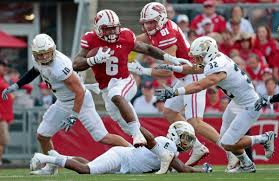 After winning the Big Ten West and losing the conference title to Penn State 38-31, the Wisconsin Badgers (11-3) went to the Cotton Bowl. In that game, they beat Western Michigan 24-16. This year, our 2017 Wisconsin Badgers college football preview finds, the Badgers will put a fine defense on the field, while they will most likely struggle to score points on offense. This team can use various upgrades especially at quarterback. But we doubt that will happen this year.
Offense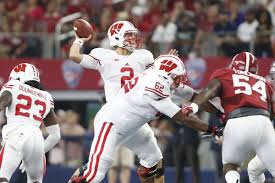 Last year in his freshman season, QB Alex Hornibrook completed 58.6% of his passes throwing nine touch down passes and seven interceptions. It's true that the redshirted freshman had some big moments last season, but he was also terribly inconsistent. WR Jazz Peavy (43 REC, 14.8 YPC, 5 TDs) and TE Troy Fumagalli (47 REC, 12.3 YPC, 2 TDs), who were his go-to pass catchers in 2016, are both back.
The ground game will be minus its number one and number two rushers, Corey Clement (1,375 YDs, 15 TDs, 4.4 YPA) and Dare Ogunbowale (506 YDs, 5 TDs, 5.6 YPA). RB Chris James, a Pittsburgh transfer, should see the ball a lot, while returning sophomore Bradrick Shaw (457 YDs, 5 TDs, 5.2 YPA) is poised to have a breakout season. The O-line brings back all but two starters. The team averaged 28.4 PPG in 2016. They need to do at least that well in 2017 to remain competitive.
Defense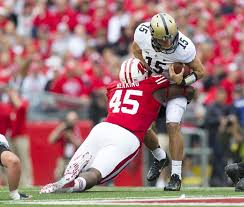 Fourth-ranked nationally and third-ranked in the Big Ten, the Wisconsin defense allowed just 15.6 PPG last season. Jim Leonhard becomes the Badgers third defensive coordinator after Justin Wilcox got the head coach job for California. Leonhard has some fine talent, as seven starters come back, including junior ILB T.J. Edwards. Edwards led the team in tackles with 89 and had three sacks, 5.5 TFL, and three picks. Leonhard has a major challenge, as he must replace LBs T.J. Watt and Vince Biegel. Watt notched 11.5 sacks and 13 QBH last season, while Biegel was good for four sacks and seven QBH.
The good news is the rest of the front seven returns, including OLB Garret Dooley (30 TCKLs, 3.5 SCKs, 3 TFL) and ILB Jack Cichy (60 TCKLs, 5.5 TFL, 3 QBH), both of whom are seniors. Senior SS D'Cota Dixon (60 TCKLs, 4 INTs, 4 PBU) and senior CB Derrick Tindal (34 TCKLs, 3 INTs, 11 PBU) are both seasoned defenders. Their leadership and play will yield good results for this team. This side of the ball is solid.
Special Teams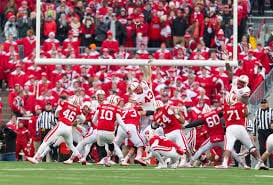 Sophomore punter Anthony Lotti placed 25 kicks within the 20-yard line and had no punts blocked. But he needs to improve on distance, which came in at 37.7 YPP. Rafael Gaglianone injured his back partway through the 2016 season and was out after a few games. He's back and that's very good news as Gaglianone is known for being reliable and consistent. The kick return game is good but punt bring backs need improvement as Peavy averaged only 5.8 per return.
2017 Wisconsin Badgers College Football Preview: Final Word
Entering his third season with the Badgers as head coach, Paul Chryst (40-25 Overall, 3-1 Bowls) has a very fine 21-6 record and a bowl mark of 2-0. Chryst has a solid team that could benefit from an improved Hornibrook. Despite some problems and doubts on offense, our 2017 Wisconsin Badgers college football preview projects that the Wisconsin Badgers will win the Big Ten West.
Top Three Takeaways
Defense will keep them in any game
The name of the game on offense is ground attack
James and Shaw will test opponents
2017 Wisconsin Badgers College Football Preview Projection: Record: 10-3 Overall/7-2 Big Ten; Finish: 1st Big Ten West