NCAA Previews
2018 SEC East College Football Preview
Georgia is the Team to Beat in SEC East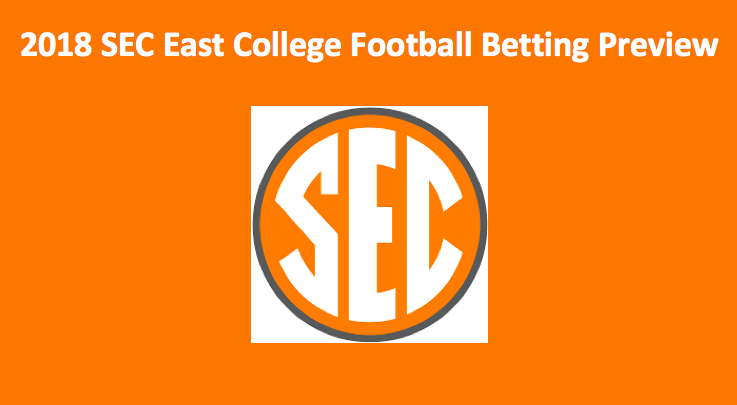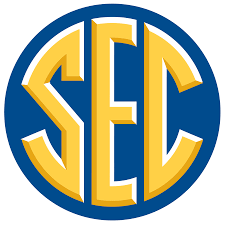 Our 2018 SEC East college football betting preview sees the premium team as being Georgia. They do have the potential to go undefeated in the conference. Yes, the Bulldogs could compete for the national title. It is possible, but a few things will have to fall into place, including the Georgia meeting and beating the Alabama Crimson Tide in the SEC title game. The Bulldogs are the only team from the SEC West that is in the AP Top 25. That is, at least at this point in time.
Although Georgia is the best in the SEC East, Florida will certainly compete with them on defense, while Missouri's offense may challenge the Bulldogs a bit. But there is no team in the division that matches up with Georgia on both sides of the ball. However, the Dogs do have to play the SEC West's Auburn Tigers. That will most likely be that team's most challenging in-conference contest. Looking to get the complete report on the SEC? Then see our SEC West College Football Betting Preview.
2018 SEC East College Football Betting Preview
What of the other teams? You can expect to see three other clubs in the post season. We expect the Florida Gators, South Carolina Gamecocks, and Missouri Tigers to be competitive when it comes to bowl selection time. Of the four teams in the division that look to have postseason promise, only Georgia has a shot at a CFP Semifinals berth. And for the Bulldogs, it's a longshot at that. Here's how our 2018 SEC East college football betting preview sees this season shaping up.
1. Georgia Bulldogs
Offense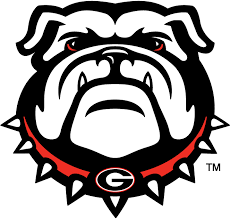 If anyone has a chance of beating Alabama for the SEC Championship, it's the Georgia Bulldogs. Our 2018 SEC East college football preview envisions Georgia as having one of the best offenses in college football, and they will field a very tough defense. The Bulldogs welcome back a total of 13 starters and eight of those are on offense. Sophomore QB Jake Fromm has got some stellar wideouts to toss to including senior Terry Godwin. Although top RBs are gone, there's still some fine talent left to carry the ball. The question for this team on offense is the right side of the line, which is inexperienced.
Defense & Special Teams
While the offense scored on average 34.4 PPG, the defense was holding opponents to 14.4 PPG. Standout LB Roquan Smith is gone, as are seven other defensive starters. The LBs have been thinned out in a major way. The frontline returns two-of-three starters. The secondary will be anchored by senior CB Deandre Baker. The special teams are quite good, and placekicker Rodrigo Blankenship could attain All-American status this year. For more information on this team see our top-25 preview of the Georgia Bulldogs.
2. Florida Gators
Offense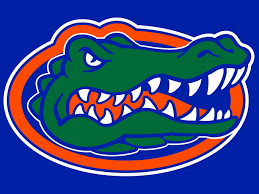 The Gators had a tough time scoring last season, as they averaged just 22.1 PPG. They come to this season with a few issues on offense. First is the O-line, which gave up 37 sacks last season. The good news is they are all returning, and what was a very inexperienced group in 2017, has now seen a lot of action. They should be improved. The Gator pass attack is led by sophomore QB Feleipe Franks, who was good on just 54.6% of his passes last season. He tossed nine TDs and eight INTs. The rush attack includes junior Lamical Perine (4.1 YPA) and sophomore Malik Davis (6.7 YPA). Each of whom had plus-500-yard seasons.
Defense & Special Teams
The D, which was ranked seventh in the SEC, held teams to 27.3 PPG. Four top-performers return, including ILB David Reese, who led the team with 102 tackles. At the RUSH spot, CeCe Johnson had 4.5 sacks, 9 TFL and 6 QBHs. Junior Chauncey Gardner-Johnson grabbed two picks while breaking up seven passes and making 58 tackles. On special teams, quality punter Johnny Townsend and reliable placekicker Eddie Pineiro are both gone. They will be hard to replace. Adarius Lemons brings back kicks; he did a decent job last season. Kadarius Toney takes over on the punt-return unit, which was ranked last in the SEC in 2017.
3. South Carolina Gamecocks
Offense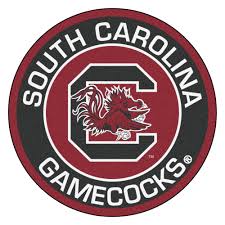 Overall, you'd have to say that the Gamecocks are an average SEC team, which means they will be competitive and should certainly post a winning record. Despite having some decent players on offense, last season's output of 24.2 PPG was below what one might expect. The solution for 2018 is a new, up-tempo attack designed to keep defenses on their heels. Junior QB Jake Bentley was a 62% passer, hitting for 18 YDs while tossing a dozen picks. His top go-to guy, wide receiver Bryan Edwards, who had 64 catches for five touchdowns and 12.4 YPC, is back. There is some solid talent in this receiving group. Watch out for senior wideout Deebo Samuel who seems poised for a breakout season. The rush attack includes four juniors with Rico Dowdle (3.8 YPA) looking like the primary runner.
Defense & Special Teams
The defense kept teams to 20.7 PPG, which ranked them fifth in the SEC and 25th nationally. They were especially effective against the run. Six starters are back with the frontline returning all but one. That leaves the LB unit and secondary a bit thin in terms of experience. Look for T.J. Brunson, who had 88 tackles in 2017, to anchor the linebacking group, while senior corner Rashad Fenton (8 PBU, 1 INT) will be the glue in the secondary. The special teams area needs massive improvement in the placekicking department. The return game looks to get a boost as the speedy and elusive Deebo Samuel takes over in that area.
4. Missouri Tigers
Offense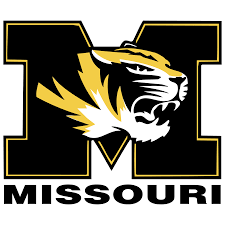 On one hand, Missouri has a very fine quarterback, some very dynamic receivers, and an impressive array of special teams. However, on the other, their rush attack is lacking, their defense porous, and their schedule daunting. The positives include senior QB Drew Locke (57.8 COMP%, 44 TDs, 13 INTs). Locke led an offense that generated 37.5 PPG (1st SEC, 14th Nationally). Although 1000-plus yard-receiver J'Mon Moore is gone, there are fine pass catchers such as WR Emanuel Hall and TE Albert Okwuegbunam to throw to. Hall averaged 24.8 YPC and Okwuegbunam grabbed 11 TD passes. Both were tops for the Tigers. Nine guys return on offense, including the entire O-line. The rush attack will look to get some traction from junior RB Damarea Crockett (6.0 YPA).
Defense & Special Teams
The biggest problem for Missouri last season was a defense that allowed 31.8 PPG (12th SEC, 93 Nationally). The frontline includes three new starters, while the entire starting LB and CB units return. It was on pass defense where this team struggled last season, as they placed last in the SEC and 107th in the nation. Experience may help, but an uptick in talent is needed too. The special teams include Richaud Floyd on punt returns. He averaged 19.8 YPR and ran back two punts for TDs. Punter Corey Fatony is a sound performer, while kicker Tucker McCann improved greatly from his freshman season, hitting 15-of-17 field goals and 51-of-53 extra points.
5. Kentucky Wildcats
Offense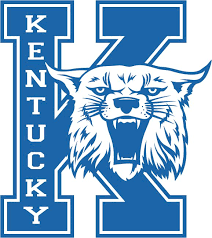 The Wildcats of Kentucky have a major question mark, and it is at quarterback. None of their rostered QBs has ever played in a FBS game. Junior college transfer Terry Wilson looks likely to get the nod, but who knows how that will go? The O-line had major issues last season, but they do have five of six starters returning. It's believed that as long as they stay healthy, this group should show improvement. The biggest asset the Cats have on offense is junior RB Benny Snell. Last season, he gained 1,371 yards, averaging 5.1 YPA and scoring 19 TDs. He should benefit from the improved line.
Defense & Special Teams
The Kentucky linebacking and secondary units, which are both manned entirely by starting seniors, are ranked about average in the SEC. Standout senior safety Mike Edwards is especially effective. Last season, he grabbed four interceptions, had seven PBU, and made 97 tackles. WLB Jordan Jones comes to this season having notched 64 tackles and 5.5 TFL, while CB Derrick Baity broke up nine passes and SLB Josh Allen had seven sacks. Despite these stats and the solid experience of these two groups, there is inexperience and weakness on the D-line. On special teams, the placekicker spot, like the QB spot, is a major question.
6. Tennessee Volunteers
Offense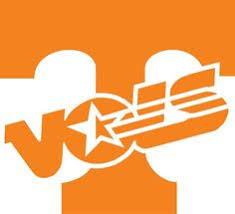 The Tennessee offense will most likely, once again, struggle as they did in 2017 when they were 118th in the nation in scoring and 14th in the SEC. In our 2018 SEC East college football preview, we don't expect much improvement over their 19.8 PPG. However, there may be a bit of an uptick depending upon who finally serves in the QB spot. It may be Stanford graduate transfer Keller Chryst, who went 11-2 for the Cardinal team, or freshman J.T. Shrout. Juniors Marquez Callaway (37 REC, 13.0 YPC, 1 TD) and Brandon Johnson (24 REC, 16.9 YPC, 5 TDs) return as the Vol's top-two pass catchers. Two sophomore running backs look primed with Ty Chandler, who averaged 4.3 YPA last season, most likely getting the nod to start. The Tennessee O-line, which allowed 35 sacks last season, is quite inexperienced and lacks depth.
Defense & Special Teams
The Vols allowed 29.1 PPG in 2017, making them -9.3 in PF/PA. We don't expect a whole lot of improvement in this area either. Overall, Tennessee's defense is a tad below average. Last season, the front seven could not stop the run, as they were ranked 126th nationally versus the rush. The LB unit features three juniors, including Danielk Bituli (90 TKLs, 3 TFL, 2 PBU) and Quart'e Sapp (78 TKLs, 4 TFL, 2 PBU). The safeties have experience but the corners do not, and that unit will face some major challenges this season. The special teams are a question mark overall, although Chandler is a solid threat on kick returns.
7. Vanderbilt Commodores
Offense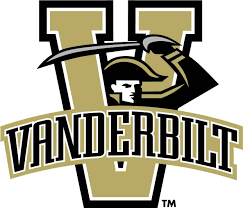 The Commodores are in the same place they have been for quite some time, last in the SEC East. This season, they appear to be weak on both sides of the ball but especially on defense. The offense will be led by senior QB Kyle Schurmur (57.9 COMP%, 26 TDs, 10 INTs), a competent passer. He led the fourth-ranked passing game in the SEC last season. Wideout Kalija Lipscomb (37 REC, 16.5 YPC, 8 TDs) returns as the team's leading receiver. Junior transfer from Illinois Ke'Shawn Vaughn is likely to get the start at running back. Last season, Vandy struggled on the ground. This could be the case again in 2018.
Defense & Special Teams
On defense, the Commodores allowed 31.3 PPG. They looked good at the start, but then disintegrated into a squad that could not stop good offenses. Jason Tarver, Stanford, has been brought in as the new defensive coordinator. One question is how much can he do with a D that has little experience? However, some key players on this side of the ball do return, including senior safety LaDarius Wiley (88 TKLs, 5 PBU, 1 INT) and senior ILB Jordan Griffin (62 TKLs, 7.5 TFL, 1 QBH). Special teams are just about all new. Jamauri Wakefield does return to run back kickoffs. He averaged 23.8 YPR last season.
2018 SEC East Preview
Bowl Projections
Sugar Bowl: Oklahoma vs Georgia
Gator Bowl: Northwestern vs Florida
Belk Bowl: North Carolina vs Missouri
Music City Bowl: Boston College vs South Carolina
2018 SEC East CFB Preview
Projected Best Bets
Sep 1: Austin Peay @ Georgia – Go with the Bulldogs at -30 or less.
Sep 8: East Tennessee State @ Tennessee – We're going with the Vols at around -40.
Sep 15: Marshall @ South Carolina – It is the Gamecocks by about 12 points.
Sep 15: Murray State @ Kentucky – Take the Wildcats by 11 or fewer.
Oct 6: Vanderbilt @ Georgia – Georgia in an easy win.
Oct 6: Kentucky @ Texas A&M – We like the Aggies around 20.
Oct 20: Memphis @ Missouri – Bet the Tigers in what may be a close one.
Nov 17: Massachusetts @ Georgia – We like Georgia at -14 or fewer.
Nov 17: Idaho @ Florida – Take the Gators in this one.
Nov 24: Arkansas @ Missouri – We're going with Missouri by about 10 points.
Here's our 2018 SEC West College Football Preview. To connect with all previews, go back to our college football hub.