NCAA Previews
2018-2019 Alabama Crimson Tide Basketball Analysis
Is a Second Straight NCCA Appearance Possible?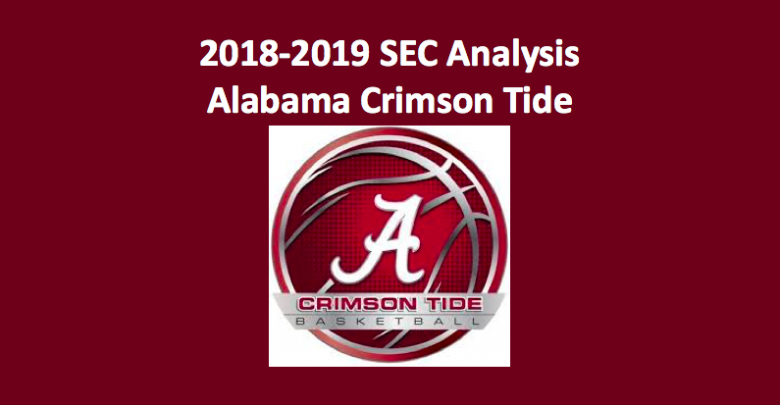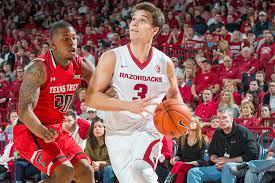 In our 2018-19 Alabama Crimson Tide basketball preview, we note that head coach Avery Johnson has certainly made progress. As a result, he's starting his fourth season at the helm, In his first three seasons, he's guided the team to two NIT appearances, and, last season, a NCAA berth.They got there with a bunch of freshmen. Villanova beat the Tide  81-58 in round two, This season, last year's frosh return as experienced sophomores. Plus, the Tide has a few juniors and seniors who could prove to be instrumental this season. As a result, we expect this Alabama Crimson Tide team to post winning numbers. We also project them to make another March Madness appearance.
Frontcourt
Senior Donta Hall (10.6 PPG, 6.6 RPG, 72.6 FG%) set a new school record for field goal accuracy by beating the old record by six-plus percentage points. Hall is purely an inside player who, at 6'9", is a dunk-master. He led the SEC in dunks last year with 75. At the same time, he's developed a decent midrange shot and Hall is also an asset on defense. As a freshman, forward Galin Smith (2.8 PPG, 2.0 RPG, 62.7 FG%) saw his playing time increase as the season progressed. He's a solid post player, while sophomore Alex Reese (4.0 PPG, 2.8 RPG, 39.0 FG%) revealed an ability to pop out and take the three. He'll want to improve his field goal and three-point (32.4 3PT%) percentages. It's hoped that Ohio State transfer Daniel Giddens (4.2 PPG, 2.5 RPG, 58.6 FG%) can increase his playing time. F/C Giddens, now a junior, played just 13.3 MPG. Does he have more to offer?
Backcourt
Point guard Colin Sexton (19.2 PPG, 3.2 RPG, 3.6 APG) went to the NBA, which means this team has to find some guys to put points on the board. Texas transfer Tevin Mack could be the answer. As a freshman, he led the Longhorns with 14.8 PPG two seasons ago. However, Mack, who was suspended twice in his sophomore season, will have to stay out of trouble. Otherwise, he will in no manner be effective. When at home last season, sophomore guard John Petty (10.2 PPG, 2.8 RPG, 39.0 FG%) hit threes at the rate of 50.9 %, but on the road, he percentage dipped to 18.5. If he can be consistent, Petty will be exceptionally dangerous from downtown. There is depth in the backcourt.
2018-19 Alabama Crimson Tide Basketball Preview – Final Word
Last year's fifth-place finish by Alabama was well earned. This season, we expect this team to finish back a bit, but the Tide should still be competitive. Our 2018-19 Alabama Crimson Tide basketball preview projects this team to end up ninth in the SEC and go to the NCAA Tournament. We don't not expect them to last long at the Big Dance.
SEC News and Updates