NCAA Previews
#19 Florida State Seminoles Preview
Seminoles Are Ready to Compete in the ACC Atlantic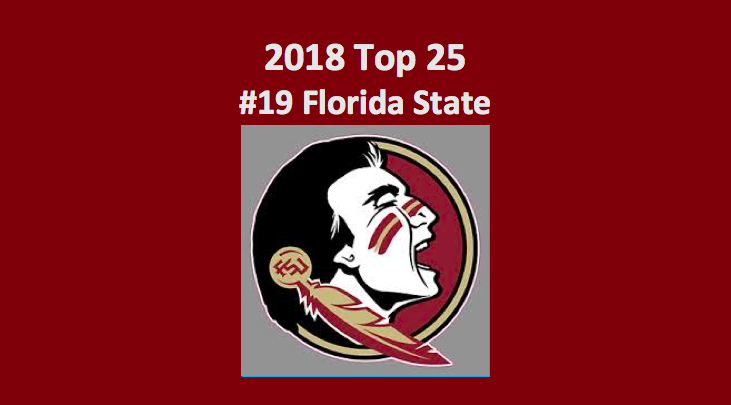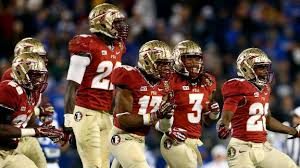 Despite posting a winning record last season, the Seminoles were 7-6, this team certainly did not perform according to plan. Each of the past four seasons, Florida State had won as few as 10 and as many as 14 games. According to our 2018 Florida State Seminoles college football preview, the club should be back on track. That's despite the fact that they have one of the toughest schedules in the ACC. However, the Seminoles also have one of the best offenses in the conference, as well as a very fine D. Still, there will be some adjusting going on, as Willie Taggart (47-50 Overall, 0-1 Bowls) starts his first season as this team's head coach. His past teams are WKU, USF, and Oregon.
Offense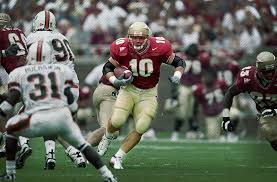 One thing is sure from what we know about Taggart, he will have his Seminoles running. Last season, they were 11th in the ACC and 77th in the nation in rushing yards (155.7 YPG). We expect those rankings and yards to rise in 2018. Florida State has one of the best offensive lines in the conference. Plus, they have two of the best backs. Sophomore Can Akers (194 ATT, 1,024 YDs, 5.3 YPA, 7 TDs) set a Florida State freshman record for yards gained. Senior Jacques Patrick (134 ATT, 748 YDs, 5.6 YPA, 7 TDs) also put up fine numbers. In addition, there's quite a bit of depth behind these two guys.
Junior QB Deondre Francois (57.6 COMP%, 1 TD, 2 INTs) was lost early in the season. Freshman James Blackman (58.2 COMP%, 19 TDs, 11 INTs) did a fine job. We expect that Francois, who is now healthy and a potential Heisman candidate, will have his job back. He is perhaps the best quarterback in the ACC. The receiving group is a bit depleted, as Auden Tate and his 10 TDs are gone, but they do see senior WR Nyquan Murray (40 REC, 15.1 YPC, 4 TDs) return. Other wideouts on board include talented sophomore D.J. Matthews and red-shirted freshman Tamorrion Terry. Look for this unit to excel under Francois.
Defense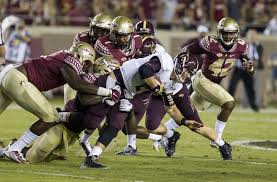 Last season, the Seminole defense gave up 21.2 PPG (5th ACC, 29th Nationally). They allowed a total of 331.1 YPG (3rd ACC, 18th Nationally). Although the team's top four tacklers are gone, this side of the ball still boasts of one of the best D-lines and LB units in the ACC. The secondary drops a few notches, as they lose four of their top eight guys, but it's still good.
Our 2018 Florida State Seminoles college football preview observes that junior DE Brian Burns (48 TCKLs, 4.5 SCKs, 9 TFL, 4 PBU, 5 QBHs) and senior DT Demarcus Christmas (36 TKLs, 1 SCk, 3.5 TFL, 4 PBU, 2 QBHs) are the foundation elements of a top-notch line. Although the linebacking group loses its top three performers, there are four players on-hand with who started at least one game last season. Senior SS A.J. Westbrook (40 TKLs, 7 PBU, 0 INT) and sophomore BC Stanford Samuels (27 TKLs, 5vPBU, 2 INTs) are part of an overall young but talented secondary.
Special Teams
Special teams include D.J. Matthews on punts returns. He had a solid 11.1 YPR with his longest being 47 yards. Kick returns are handled by Amir Rasul (22.8 YPR) and Keith Gavin (25.4 YPR). Junior Logan Tyler is fine on punts, as he landed 22 of 66 within the 20 and averaged 43.2 YPP. Junior Ricky Aguayo (42-43 XP, 18-21 FG) was right on target. He was 2-of-3 from 40-plus, including a 51 yarder.
2018 Florida State Seminoles College Football Preview: Final Word
As noted, our 2018 Florida State Seminoles college football preview sees this team's schedule as daunting. They host Virginia Tech (Sep 3) to start the season. They've won their last seven home openers and are 14-2 against VT and 6-0 when at home against them. They'll play MAC contender Northern Illinois (Sep 22) at home. The Noles are 5-0 versus MAC teams. FSU plays in-state rival Miami (Oct 6). The Hurricanes have a very good team and should be a challenge. Also in October, Florida State hosts Clemson (Oct 27). They last beat the Tigers in 2014. They then travel to meet Notre Dame (Nov 17) and welcome Florida (Nov 24) on the final day of their season. FSU leads the ND series 6-2, and they have a five-game winning streak against the Gators.
Top Three Takeaways
New coach has a quality offense
Noles will run, but also watch them pass more
Defense is still very good, but secondary could be a bit wonky
2018 Florida State Seminoles College Football Preview Projection: 10-3 Record Overall/ 6-2 ACC; Finish: 2nd ACC Atlantic
For Easy Navigation Follow the Links Below
This team's Conference Preview Page
Top 25 Hub
All College Football Conferences Hub
College Football Preview Main Page