NCAA Previews
2018 ACC Atlantic Division College Football Preview
Tigers on the Loose!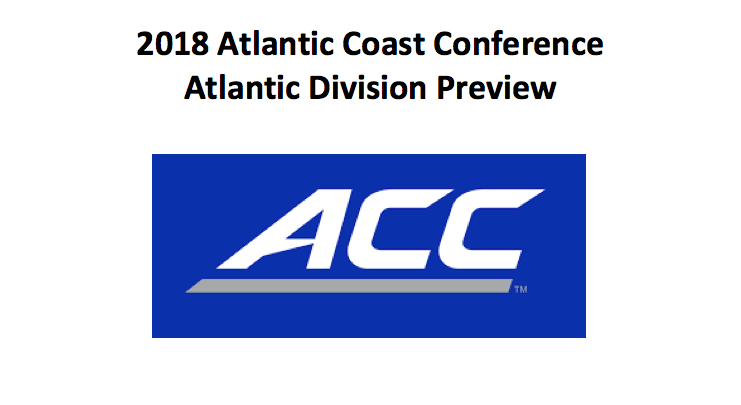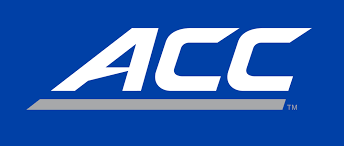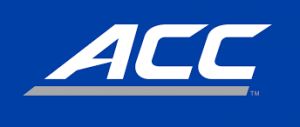 The Clemson Tigers are the top team according to our 2018 ACC Atlantic Division college football betting preview. But they will see competition from certainly Florida State, and possibly Boston College and Louisville. Still, overall, in the ACC Atlantic, the Tigers are the best and then there are the rest. How good is Clemson? They are so good that they have a solid shot of getting to the College Football Playoffs and of making it to the championship game. Here's a look at the entire division. For a complete picture of this conference, after reading our 2018 ACC Atlantic Division college football betting preview, make sure you see our 2018 ACC Coastal Division preview.
2018 ACC Atlantic Division College Football Betting Preview
It is true that Clemson comes into this season with what looks to be the best defense in the ACC Coastal and with one of the better offenses. However, the Florida State Seminoles will certainly be competitive when it comes to putting points on the board, and their defense is probably the second-toughest in the division. At the same time, the Boston College Eagles and Louisville Cardinals both look to be possible spoilers, while the NC State Wolfpack and Wake Forest Demon Deacons, both coming off of better-than-expected performances in 2017, may drop down a notch of two. Finally, our 2018 ACC Atlantic Division college football betting preview sees the Syracuse Orange as once again earning a 4-8 record. That's something they've done three years running.
1. Clemson Tigers
Offense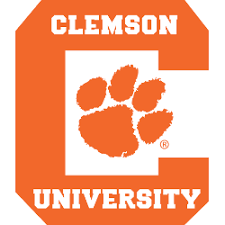 The Clemson Tigers put up some decent numbers on offense last season, as they averaged 33.3 PPG (3rd ACC, 32 Nationally) and 429.6 YPG (5th ACC, 38th Nationally). Senior QB Kelly Bryant (65.8 COMP%, 13 TDs, 8 INTs) is back and ready to run the offense once again. Bryant can sometimes force the ball, a tendency he needs to control. He's a sound rusher, gaining 665 yards and scoring 11 TDs while averaging 3.5 YPA. Senior WR Hunter Renfrow (60 REC. 10.0 YPC, 3 TDs), Bryant's favorite target last season, is back. Clemson favors the rush attack, and to that end they have a number of backs who can get the job done. The O-line is good, but sees just three starters return. Depth may be a problem.
Defense & Special Teams
Defense is where this team shines. Last season, they held opponents to 13.6 PPG (1st ACC, 2nd Nationally) and 276.7 YPG (1st ACC, 4th Nationally). Our 2018 ACC Atlantic Division college football betting preview finds the Tigers capable of more of the same. The D-line is comprised of guys who could have gone pro this year but decided to stay. Together last season they amassed 24.5 sacks, 16.5 TFL, and 40 QBHs. Junior CB Trayvon Mullen grabbed three picks and had seven PBU in 2017. OLB Kendall Joseph returns as the team's leading tackler, having made 54 bring downs. He also notched 10 QBHs and 4.5 TFL. One player on special teams who will be missed is punt returner Ray-Ray McCloud. He was simply explosive. PK Greg Huegel comes back after missing most of last season with a torn ACL, and after a productive frosh season, punter Will Spiers should be even better. After you've read our 2018 ACC Atlantic Division college football betting preview, you can get more information on this team by going to our top-25 preview of the Clemson Tigers.
2. Florida State Seminoles
Offense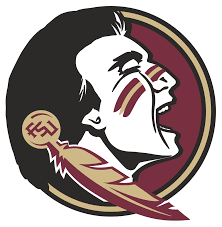 The Florida State Seminoles look to be a dangerous team this year. One reason has to do with their returning offense players, as eight starters come back. New head coach Willie Taggart (47-50 with WKU, USF, and Oregon) will most likely emphasize the ground game, as he has at past schools. Sophomore Cam Akers (1,024 YDs, 5.3 YPA, 7 TDs) and senior Jacques Patrick (748 YDs, 5.6 YPA, 7 TDs) will lead the way in the rushing game. They'll be helped by a talented, resilient and experienced O-line. Junior QB Deondre Francois (57.6 COMP%, 1 TD, 2 INTs) will most likely start over sophomore James Blackman (58.2 COMP%, 19 TD, 11 INTs). Pass catcher Auden Tate, who grabbed 10 TD passes last season, is gone. Senior wideout Nyquan Murray (40 REC, 15.1 YPC, 4 TDs) is back as the team's top receiver. If the Seminoles can score more than 27.8 PPG (8th ACC, 71st Nationally), that will help. However, our 2018 ACC Atlantic Division college football betting preview has determined that Florida State has a tough schedule. They have to play Stanford, Notre Dame, and, of course, Florida. None of these are easy teams.
Defense & Special Teams
Upfront Florida State is sound, as they welcome back five of their eight top linemen. That includes junior DE Brian Burns (48 TKLs, 4.5 SCKs, 9 TFL). The LB unit includes the talented true freshman Jaiden Woodbey starting at SLB. Quality performances by corner Stanford Samuels (27 TKLs, 5 PBU, 2 INTs) and safety Hamsah Nasirildeen (29 TKLs, 3 PBU, 0 INT) are needed for the secondary to be effective. Note, the Seminoles lost all three starting linebackers from 2017, but they have a lot of talent in this area. Last season, they allowed 21.2 PPG (5th ACC, 29th Nationally). This is a defense that this season can go either way. Special teams are a strength, as the return games are both in great shape.
Junior punter Logan Tyler has a strong leg, but has had issues regarding consistency. PK Ricky Aguayo is a top performer. His one field goal last season from 50-plus was right on target. For more on the Florida State Seminoles see our extended top 25 preview.
3. Boston College Eagles
Offense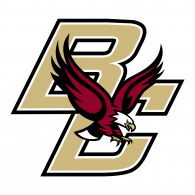 The strength of this season's BC Eagle's offense is the veteran offensive line and their experienced running back. Of the 11 starters from last season on offense, 10 will return. That does include the entire frontline. RB A.J. Dillon (1,589 YDs, 5.3 YPA, 14 TDs), a sophomore, comes back after posting premium numbers as a freshman. Our 2018 ACC Atlantic Division college football betting preview notes that for this team to soar on offense sophomore QB Anthony Brown (51.9 COMP%, 11 TDs, 9 INTs) needs to lower his interception rate. Sophomore WR Koby White (34 REC, 12.4 YPA, 2 TDs) and senior TE Tommy Sweeney (36 REC, 14.2 YPA, 4 TDs) are the team's top pass catchers. The Eagles put 27.7 PPG on the board last season. They could post better numbers in 2018.
Defense & Special Teams
The defense accumulated some decent stats last year, as they held opponents to 22.8 PPG (6th ACC, 36th Nationally) and kept teams at 191.9 YPG passing (4th ACC, 24th Nationally). Two players had exceptional seasons, and both are now seniors. DE Zach Allen (100 TLKs, 6 SCKs, 9.5 TFL) is tough on QBs and RBs. His stats include six QBHs. FS Lukas Denis (83 TKLs, 10 PBU, 7 INTs) is an exceptional pass-defender. Sophomore MLB John Lamot (62 TKLs, 2 SCKs, 4 TFL) put in a fine freshman season and could have a breakout year in 2018. On special teams, Michael Walker displayed very fine punt and kick return chops. The kicking game is problematic. Freshman Dan Longman will try to revitalize the punting area, while senior Colton Lichtenberg will need to do much better than last season's 12-of-20 mark on field goals and 40-of-43 on extra points.
4. Louisville Cardinals
Offense
The Louisville Cardinals, who averaged 38.1 PPG, must replace starting QB Lamar Jackson, who scored 27 TDs passing and 18 rushing. Sophomore QB Jawon Pass (69.7 COMP%, 2 TDs, 0 INTs) will start. He has a deep group of experienced receivers to toss to, including senior Jaylen Smith (60 REC, 16.3 YPC, 7 TDs) and sophomore Dez Fitzpatrick (45 REC, 15.5 YPC, 9 TDs). With Jackson gone, expect sophomore RB Dae Williams (235 YDs, 6.2 YPA, 3 TDs) to see more action. Look for freshman RB Colin Wilson to get a chance to strut his stuff. In developing our 2018 ACC Atlantic Division college football betting preview, we found that this offense has an exceptional line. That's great news for the air and ground attacks.
Defense & Special Teams
Last year, the Cardinal D offered up 27.4 PPG (10th ACC, 70th Nationally). This year, they see only four of 11 starters come back. Consequently, this group does have some challenges. They'll need to see some young players come through. Sophomore RB Dorian Etheridge (83 TKLs, 3 TFL 2 PBU) led the team in tackles last season. He could have a breakthrough year. DE Jonathan Greenard (48 TKLs, 7 SCKs, 8.5 TFL) is certainly a quality lineman. He notched eight QBHs last season. But our 2018 ACC Atlantic Division college football betting preview has determined there's not much more to get excited about on this side of the ball. Each D unit will have to step up and do better than they did last season, and that may not be a reasonable expectation. The punt return group needs help, but the kick return game is fairly healthy with Seth Dawkins averaging 21.2 YPR. Punter Mason King (43 Punts, 43.9 AVG, 10 w/in 20) could be more accurate in placing the football, while kicker Blanton Creque (58-59 XTRP, 17-20 FG) was overall sound. Both are juniors.
5. NC State Wolfpack
Offense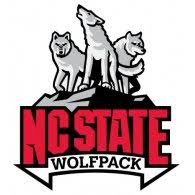 The NC State Wolfpack are coming off of one of their best seasons in years, as they went 9-4, finished third in the ACC, and played and beat Arizona State 52-31 in the Sun Bowl. The offense looks to be fairly competent when it comes to the air game, but they are weak on the rush. Senior QB Ryan Finley (65.1 COMP%, 17 TDs, 6 INTs) is a solid passer and good field general. His two top receivers, Kelvin Harmon (69 REC, 14.7 YPC, 4 TDs) and Jakobi Meyers (63 REC, 11.5 YPC, 5 TDs), possess solid pass-catching chops. Speedy sophomore C.J. Riley (9 REC, 15.8 YPC, 0 TDs) could play a lot more in 2018. The O-line sees the left side and center return. They could be outstanding if they can replace the right side. That will be a challenge that they must meet. There is not much experience at running back, opening up the door to true freshman Ricky Person.
Defense & Special Teams
Only three starters return to the defense. Our 2018 ACC Atlantic Division college football betting preview found two areas of concern on D. First, the D-line needs to be upgraded. And, also, the secondary is questionable. CB Nick McCloud (34 TKLs, 7 PBU, 1 INT) must have a premium junior year, while senior WLB Germain Pratt (69 TKLs, 5.5 TFL, 2 PBU, 2 INTs) looks to be tough versus the run and pass. On special teams, the return units lack dependable run back guys. The punting game under A.J. Cole is sound, while the kicking game has been and could be uneven. For more information on this team after reading our entire 2018 ACC Atlantic Division college football betting preview, please see our top-25 preview of the NC State Wolfpack.
6. Wake Forest Demon Deacons
Offense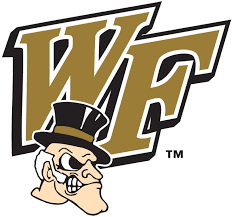 The Demon Deacons have had two winning seasons in a row. That's quite a benchmark for this team. They return eight on offense, including top running back Matt Colburn who rushed for 904 yards, averaging 5.4 YPA and scored seven touchdowns. He'll be helped this year by what our 2018 ACC Atlantic Division college football betting preview has determined to be one of the best offense lines in the ACC. Sophomore Greg Dortch (53 REC, 13.6 YPC, 9 TDs), who was the leading pass catcher on the team in 2017, may be even better this season. He was lost near the end of the season due to a punctured intestine. However, for Dortch to excel, junior QB Kendall Hinton (57.4 COMP%, 4 TDs, 0 INTs) will have to step up and replace the high-end output of John Wolford. Wolford was good on 63.9% of his passes, hitting for 29 TDs while tossing just six interceptions. This side of the ball scored 35.3 PPG in 2017. They were second in the conference and 21st in the nation. Can they do that again?
Defense & Special Teams
The Wake Forest defense offered up 28.3 PPG (11th ACC, 76th Nationally) and 457.3 YPG (14th ACC, 113th Nationally). Senior SS Cameron Glen (98 TKL, 7 PBU, 2 INT) is a quality player who posted 3.5 TFL and 2 QBHs. Junior CBs Essang Bassey (75 TKLs, 16 PBU, 3 INTs) and Amaria Henderson (62 TKLs, 12 PBU, 2 INTs) have the potential to be difference-makers. The deep backs are the strength on this side of the ball, while the linebacking unit and O-line are both areas of major concern. On special teams this season, punter Dom Maggio, a junior who last season was inconsistent, will also oversee placekicking. Maggio has a strong leg, but needs to get his punts in the air faster. Dortch is solid on punt and kick returns.
7. Syracuse Orange
Offense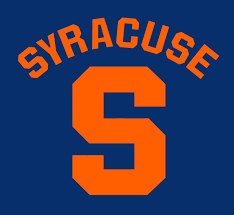 Senior QB Eric Dungey (58.7 COMP%, 14 TDs, 9 INTs) is noted for being a tough competitor. He's a sound passer, fine field general, and hardnosed rusher. Dungey gained 595 yards on the ground last season, averaging 4.2 YPA and scoring nine touchdowns. He's the highlight reel on this team, especially if he can stay healthy. Senior RB Dontae Strickland (484 YDS, 4.8 YPA, 4 TDs) and junior RB Moe Neal (488 YDs, 5.3 YPA, 1 TD) need to increase their production. An upgraded O-line may help them do so. The team's two most productive receivers are gone, which leaves it to Devin C Butler and Ravian Pierce to step up. The offense scored 27.4 PPG (9th ACC, 75th Nationally) and generated 294.8 YPG (2nd ACC, 18th Nationally) in the air. If this team had a running game, they'd be tough to stop.
Defense & Special Teams
The biggest problem for the Orange last season was having a defense that gave up 444.0 YPG (13th ACC, 106th Nationally) and 32.2 PPG (14th ACC, 98th Nationally). The frontline features Chris Slayton (28 TKLs, 1 SCK, 7.5 TFL) who can bring it, as well as junior Alton Robinson (30 TKLs, 5 SCKs, 5 QBHs). Junior SS Evan Foster (64 TKLs, 4 PBU, 1 INT) may be the best player in a secondary that overall is suspect. The linebacking group appears to be the weakest aspect of this D. On special teams, our 2018 ACC Atlantic Division college football betting preview finds that junior punter Sterling Hofrichter (57 Punts, 43.2 YPP, 20 w/in20) brings a strong and accurate leg. In 2018, the team will put that leg to the test on kickoffs and field goals. On run backs, Sean Riley is good on kicks, but not very efficient or sound when bringing back punts.
2018 ACC Atlantic Preview
Bowl Projections
Cotton Bowl (CFP): Clemson vs Ohio State
Sun Bowl: Louisville vs Utah
Camping World Bowl: Florida State vs West Virginia
Music City Bowl: Boston College vs South Carolina
Independence Bowl: NC State vs Texas Tech
2018 ACC Atlantic Division College Football Betting Preview
Projected Best Bets
Sep 1: Furman @ Clemson – Home team wins by about 30 points.
Sep 8: Wagner @ Syracuse – It's a rare win for this team. Orange look good at -25 or less.
Sep 15: Louisville @ WKU – Cardinals take this game down by 19 points.
Sep 29: Syracuse @ Clemson – Tigers are good by 14.
Oct 6: Clemson @ Wake Forest – Tigers are good at -18.
Oct 20: Wake Forest @ Florida State – Seminoles at -5.5 or fewer.
Nov 10: Florida State @ Notre Dame – Take Seminoles at +10 or better. The Irish will be tough this season.
Nov 17: Pittsburgh @ Wake Forest – Bet Demon Deacons at -7.0 or less.
Nov 24: Syracuse @ Boston College – Take Eagles at -11 or fewer. BC's decent D may help them win this game.
Nov 24: Kentucky @ Louisville – Cardinals by 12 points.
To access more teams from other conference, navigate to our college football betting hub. Click on the following link to read our 2018 ACC Coastal Division preview. Make sure you fully utilize our 2018 ACC Atlantic Division college football betting preview as well as our top 25 assessments.