NCAA Previews
2018-19 Texas Tech Red Raiders Basketball Analysis
New Talent Challenges Tech Consistency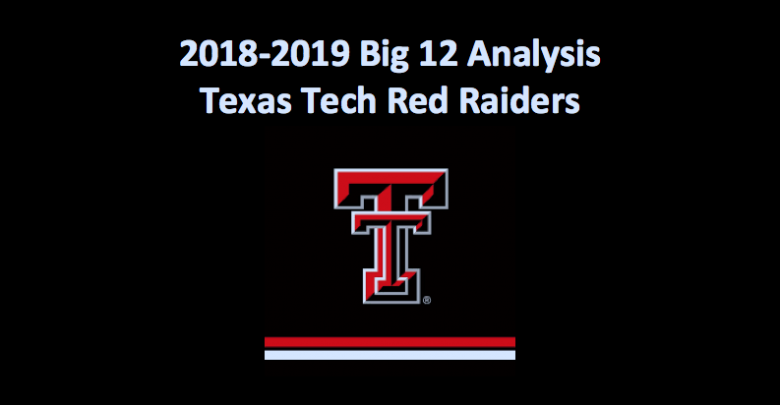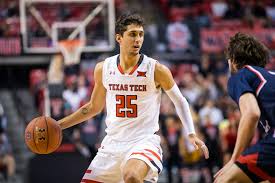 The Texas Tech Red Raiders (27-10 Overall, 11-7 Big 12) certainly had a breakthrough season last year. Making its second NCAA Tournament appearance in three years, head coach Chris Beard, who was in his second season, got his team to a place they had never been before, the Elite Eight. They lost that game 71-59 to Villanova. But the Red Raiders, which had the top scoring defense in the Big 12 (64.8 PPG), had garnered national attention. Our 2018-19 Texas Tech Red Raiders basketball preview finds that they look to have the talent to compete at a high level once again.
Frontcourt
Texas Tech has lost their top player, front man Zach Smith, and most important next-guy-in, Tommy Hamilton IV. However, they see F/C Tariq Owens, a St. John's standout, join them as a graduate transfer. Last season, the 6-foot-11 Owens led the Big East in blocks with 2.8 per game whole averaging 8.4 PPG. He hit double digits in scoring 11 times. He's dynamic in the paint. Senior center Norense Odiase (3.8 PPG, 5.4 RPG, 52.0 FG%) is also solid around the hoop. Top-50 recruit Khavon Moore, a freshman power forward, could also see playing time in the frontcourt.
Backcourt
Sophomore Jarrett Culver (11.2 PPG, 4.8 RPG, 45.5 FG%) was solid in his freshman season. Culver was good on 38.2% of his threes. The guard can play any of the three spots in back and is adept at implementing the full-court, up-tempo style of play as well as the half-court game. South Dakota graduate transfer Matt Mooney comes to the Red Raiders after averaging 18.7 PPG for his former team. The third and final guard position will most likely go to senior Brandone Francis (5.1 PPG, 43.6 FG%, 38.4 3PT%). He averaged 15.3 MPG last season. Expect him to get more time this year.
2018-19 Texas Tech Red Raiders Basketball Preview – Final Word
At the end of the regular season last year, the Red Raiders were ranked sixth in the USA Today/Coaches Top 25 poll. That was their best placement ever. Their performance at the Big Dance confirmed just how good the team was. Our 2018-19 Texas Tech Red Raiders basketball preview projects that for this team to be as competitive as they were last season, a few things will have to fall into place. Primarily, with so many new guys taking the court, coach Beard will have to get them playing as a team consistently. If he can do that, anything is possible.
Big 12 News and Updates