NCAA Previews
2018-19 Northwestern Wildcats Basketball Analysis
Northwestern Looks to Secure its Second-Ever NCAA Berth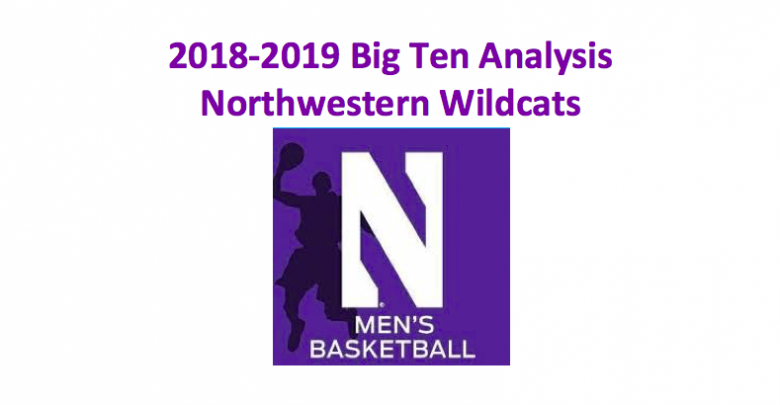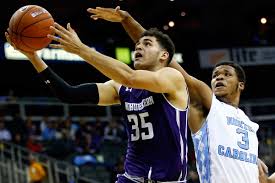 In 2017, the Northwestern Wildcats (15-17 Overall, 6-12 Big Ten) went to the Big Dance after going 10-8 in the conference. It was their first-ever NCAA Tournament appearance. They were eliminated in the second round. Last year, the Wildcats, who were 6-12 in the Big Ten, sat out the entire tournament season. Our 2018-19 Northwestern Wildcats basketball preview predicts that this club will miss the NCAA Tournament once again, but they will make it into the NIT. After all, head coach Chris Collins, who starts his sixth season as the helm of the Cats, likes his team's versatility as well as the shooting chops of graduate transfer Ryan Taylor. Here's how we see the Wildcat season going.
Frontcourt
Senior center Dererk Pardon (11.3 PPG, 7.1 RPG, 61.9 FG%) and senior forward Vic Law (12.0 PPG, 5.8 RPG, 48.8 FG%) are the leaders on this team. Pardon is one of the top big men in the Big East. Law is a fine player inside-out, offering solid defensive skills, premium athleticism, and fine three-point chops. Two freshmen, Miller Kopp and Pete Nance, are considered to be two of the best recruits Northwestern has ever signed. There's experienced depth upfront with forward Barret Benson (1.8 PPG, 2.2 RPG, 55.3 FG%) coming off the bench.
Backcourt
The point guard spot is a puzzle. Bryant McIntosh manned the point for four seasons and is gone. He won't be easy to replace. Senior Jordan Ash (2.1 PPG, 0,7 APG, 36.5 FG%) will get some minutes, as he's an experienced ball handler, while freshman Ryan Greer will be groomed as soon as possible to be the go-to guy. Greer is smart and tough, but lacks big-time college experience. Ryan Taylor, a grad transfer from Evansville, will certainly play. In the Missouri Valley Conference last season, he averaged 21.3 PPG.
2018-19 Northwestern Wildcats Basketball Preview – Final Word
Along with Taylor, this team welcomes some talented freshmen. They are expected to perform better than they did last season. And although it's doubtful the Wildcats will earn a NCAA berth, they could very likely receive a NIT invite. After all, Northwestern has sound perimeter shooting and length. The major question for this team is at point guard. Who can they count on the man that spot? That's to be seen. Our 2018-19 Northwestern Wildcats basketball preview sees this team as earning a few more wins than they did last year.
Big Ten News and Updates