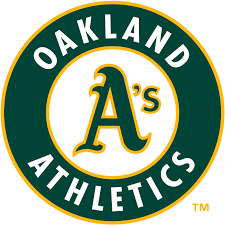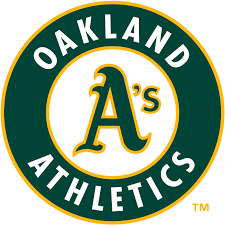 The Oakland Athletics (69-93) were in the playoffs in 2012, 2013, and 2014. In the first two years, they took the AL West crown, and in 2014 they were a wild card team. But two last place finishes in a row don't bode well for this team that has struggled at the plate, on the mound and in the field.
The near future does not look bright for Los Angeles, which could certainly use some angels in their outfield. Our 2017 Los Angeles Angels preview considers how the season will play out for the team.
Starting Pitching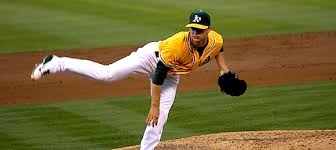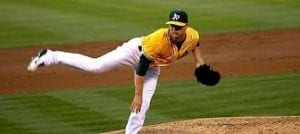 Going into spring training, the Oakland rotation is in no way set. They have number one, Sonny Gray (R, 5-11 W/L, 5.69 ERA), number two, Kendall Graveman (R, 10-11 W/L, 4.11 ERA), and number three, Sean Manea (L, 7-9 W/L, 3.86 ERA). After that, you can expect some prospects to be in the final two spots. Those rotation spots could go to Jharel Cotton (R, 2-0 W/L, 2.15 ERA), and Andrew Triggs (R, 1-1 W/L, 4.31 ERA). This pitching staff is really in limbo and a major weakness.
Bullpen
Last season, Ryan Madsen (R, 6-7 W/L, 3.62 ERA, 32 SV), took over the closer spot from Sean Doolittle (L, 2-3 W/L, 3.23 ERA, 4 SV), who was bothered by shoulder problems. That worked well. We expect Doolittle to be the guy at the end of the game in 2017. In relief as a rookie in 2016, Ryan Dull had a fine year. He should be even better this season. John Axford (R, 6-4 W/L, 3.97 ERA) and Liam Hendricks (R, 0-4 W/L, 3.76 ERA) return after sound 2016 seasons.
Hitting and Fielding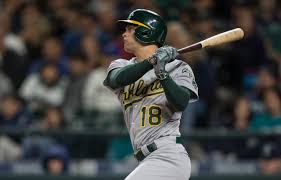 At second, Oakland has health problems, as Jed Lowrie (.263 BA, 2 HR, 27 RBI) may still not be ready to go after foot surgery, and Joey Wendle (.260 BA, 1 HR, 11 RBI) has close to no big league experience. The A's look fine at short with Marcus Semien (.239 BA, 27 HR, 75 RBI) returning after a very fine 2016 season where he made major defensive improvements. At the corners, there's some depth.
At first, Yonder Alonso (.253 BA, 7 HR, 56 RBI) is a ball magnet and at third Ryon Healy (.305 BA, 13 HR, 37 RBI), who was called up last season after the All-Star break, proved to be a fine addition at third. Once third baseman Matt, who's now in Triple-A Nashville hitting the cover off the ball, is ready to come up, Healy should move to first. Stephen Vogt (.251 BA, 14 HR, 56 RBI), a two-time All-Star, will likely start at catcher, but he may eventually move to the DH spot as soon as Bruce Maxwell (.283 BA, 1 HR, 14 RBI), who had a fine rookie season in 2016, is ready to take over.
Khris Davis (.247 BA, 42 HR, 102 RBI), who is a major slugger, will play left again and may also, at times, DH. Rajai Davis (.249 BA, 12 HR, 48 RBI), who has speed, will play center. Davis, who played for the Indians in 2016, joins the team after leading the AL in stolen bases with 43 last season. Matt Joyce (.242 BA, 13 HR, 42 RBI), a nine-year vet who joined the team for 2017 after playing with the Pirates last season, has a $11 million, two-year deal. He'll be in right.
Coaching and Management
Many are aware of the way that Billy Beane, President of Baseball Operations, likes to function by shipping off potentially expensive vets and bringing up new talent. Right now the A's are in the midst of that transition and that means at least one more year before they can be contenders. GM David Forst ably forges ahead in developing and calling up talent while manager Bob Melvin, who's very good with young players, slowly but surely helps the new guys find their way. Look towards 2018 or 19 with this team.
2017 Oakland Athletics Preview Final Word
This was a team that was pretty much one of the worst clubs in MLB, finishing 26th through 28th in eight of 10 major offensive categories. They were not much better in pitching, ending up 25th in ERA (4.51), tied for 24th in wins (69), and 22nd in OBA (.262). They tied 18th in saves with 42. In the field they were ranked 17th. One highlight was their finish in eighth place for double-plays. We expect them to be in much the same place they were last season.
2017 Oakland Athletics Preview Projected Finish: 5th AL West