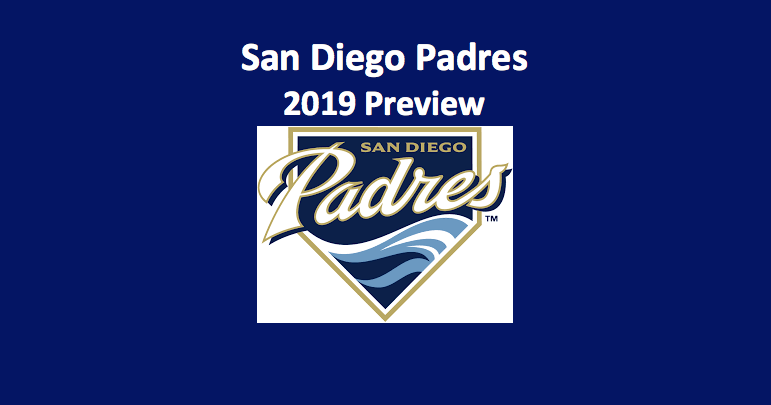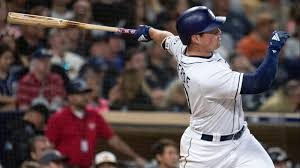 Our 2019 San Diego Padres preview notes that supposedly, the San Diego Padres (66-96) have up and coming talent. After year after year of losing seasons, people are hungry to see some of that talent develop to the point where they're able to make an impact. If some of the prospects the team is bringing up can come through, the club may climb out of the cellar. The fact is, GM A.J. Preller has done little to improve this team through signing free agents or pulling off trades. So, this team's moving up in the standings does hinge on its prospects. But don't think such success would translate into a winning season. Getting to 72 wins, somewhere they have not been since 2015, would be a huge step for this team. At this point, according to the research we've done for our San Diego Padres preview, 82 or more victories seems impossible.
Pitching
Pitching was problematic last season. Team ERA was 4.40 (21st) and the ERA for Padres starters was a whopping 5.09. Opponents hit .256 (23rd) versus San Diego pitching. They were especially tough on the rotation, earning a batting average of .275. The bullpen's 36 saves (tied 24th) and the staff's 66 wins (25th) were indicative of how often this ball club found itself out of contention in any given game.
Starters
Lefty phenome Joey Lucchesi (8-9 W/L, 4.80 ERA, 1.29 WHIP) is the best thing in this rotation, and, perhaps, the only true starter. He's got a potent four-seamer that comes in somewhere in the mid-90's and a changeup that moves and confuses hitters. Our San Diego Padres preview sees the rest of the rotation as being questionable but possibly promising. How many of these guys will be taking the mound by the time September rolls along is certainly questionable.
Lefty Robbie Erlin (4-7 W/L, 4.21 ERA, 1.14 WHIP) has potential, as he offers a curveball with an improved spin-rate. In order to finally be effective, righty Bryan Mitchell (2-4 W/L, 5.24 ERA, 1.75 WHIP) has to find the control button. Lefty Eric Lauer (6-7 W/L, 4,34 ERA, 1.54 WHIP), who picked off 10 runners last season (1st MLB), has a solid four-pitch medley. Finally, right-hander Jacob Nix (2-5 W/L, 7.01 ERA, 1.54 WHIP) may be back in the mix this season. Lucchesi, Lauer, and Nix were all prospects last season who made their MLB debuts. If they can grow into their roles, they'll stay.
Relievers
Last season, Kirby Yates (5-3 W/L, 2.14 ERA, 0,92 WHIP), who made 12 saves last season, proved to be a decent closer, earning the role for 2019. Righty Craig Stammen (8-3 W/L, 2.73 ERA, 1.04 WHIP) earned eight wins in relief, while lefty Matt Strahm (3-4 W/L, 2.05 ERA, 0.98 WHIP) was sound against righties (.149 BA). But he was not as effective versus lefties (.246 BA).
Everyday Players
Our San Diego Padres preview finds that this team left the second-fewest players on base in the majors (1028). That is this team's best offensive stat, but it's so low because so few players got on base. The Padres total bases were 2085 (tied 27th), batting average was .235 (28th), and on-base percentage came in at .297 (30th). Runs, OPS, and RBI were all ranked 28th, while their .380 slugging percentage was 27th. The Padres did show some speed, tying for eighth in stolen bases with 95.
Hitting
Taking the top of the order, Ian Kinlser (.240 BA, 48 RBI, 14 HRs), who comes to the team from a split stint with Boston and the Angels, provides a sound bat as well as good run potential. In each of his last 13 seasons, he has had at least 10 steals, 65 runs, and 112 hits. In five minor league seasons, infielder Luis Urias has recorded a .306 BA and a .397 OPS. Can he do the same in the bigs? First baseman Eric Hosmer (.253 BA, 69 RBI, 18 HRs) is an opposite-field hitting specialist, while third basemen Manny Machado (.297 BA, 107 RBI, 37 HRs) brings power and attitude to the team. Machado who recently signed with Padres after finishing last season with the Dodgers can be a game-changer for this team. Hosmer bats third and Machado fourth.
Batting fifth, Hunter Renfroe (.248 BA, 68 RBI, 26 HRs) showed power at the end of last season, sending 12 balls over the fence in the course of the last 33 games. As the sixth batter, Francy Cordero (.237 BA, 19 RBI, 7 HRs) is looking to find consistency at the plate. In a split minor and major league season last year, Franmil Reyes (.280 BA, 31 RBI, 16 HRs) hit 16 homers. He hits seventh, while catcher Austin Hedges (.231 BA, 37 RBI, 14 HRs) provides off-and-on production.
Defense
Fielding was also below average, as San Diego ranked 20th in fielding percentage (.983) and tied for 20th in double plays (127). In back of the plate is where Hedges shines. He's a top pitch-framer and excellent defensive catcher. Urias, who mainly played second in the minors, steps up to the majors to play short. Kinsler, a solid veteran, takes over the other middle position. Machado, a potential Gold Glover, anchors third, and on the diagonal, Hosmer commands respect at first.
There are a bunch of solid, young fielders in the outfield. Although none are exceptional, all provide decent defense. Cordero does have top-notch speed and covers a lot of territory in center. Reyes, who has a strong arm, takes right. Renfroe will likely patrol left.
Management and Front Office
One thing GM A.J. Preller has done in San Diego is create a team that's brimming with young talent. Our San Diego Padres preview notes that the Padres have one of the best farm systems in baseball. The trick at this point is getting those prospects to a point where they can prosper in the bigs. Manager Andy Green is tasked with nurturing all of this talent and turning it into a winning team. Can he do that in 2019?
2019 San Diego Padres Preview: Final Word
Our San Diego Padres preview doesn't believe this team will see 83 wins this season. But we do think they have a chance to win nine to 12 more games than they did last year. If the Padres do have a double-digit gain, that would certainly show promise and probably result in a fourth-place finish. Our 2019 San Diego Padres preview anticipates that type of progress in the coming season.
Projected Finish: 4th NL West, Record: 76-86
LINKS