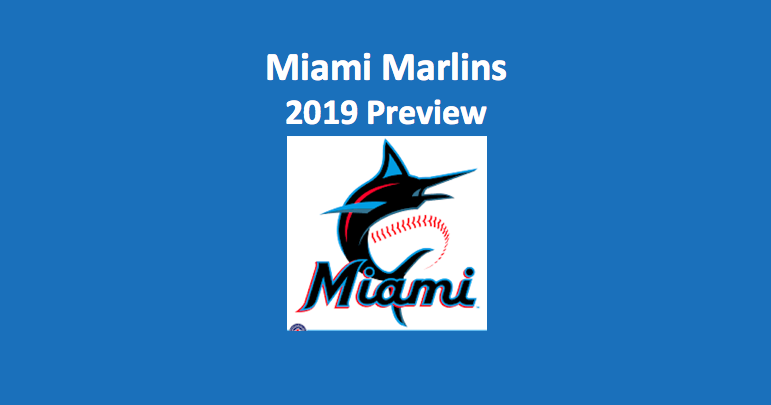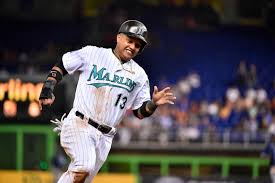 Last season, the Miami Marlins (63-98) finished dead last in the NL East. The 63 losses they endured were the most this team has recorded since 2012 when they lost 69. Our 2019 Miami Marlins preview sees this trend continuing. This is a team that's struggling in many ways. Miami was 30th in attendance last season with just 811,104 fans showing up. They are 26th in the major in payroll with just over $108-million spent. And, the Marlins have not had a winning season since 2009 when they were 87 and 75. Is there anywhere else to go but up? Unfortunately, there is. They could sink lower, just look at the 2018 Orioles. Or, Miami could simply let stasis take over and perform as they did last season. In any case, this is not a pretty picture.
Pitching
Miami pitching ranked near the bottom of all MLB teams with their bullpen being especially weak. Overall, the team ERA came in at 4.76, which was 25th in the majors. Marlin relievers recorded an ERA of 5.34. The average in the NL for relief units was 4.08. Opponents hit .254 against Miami hurlers, which ranked 21st. Against relief in the National League, the average for opponent batters .244. Miami relievers were hit at the rate of .264. Finally, Marlin relievers recorded 30 saves (29th). The average in the league was 41 saves.
Starters
At the top of the rotation is Jose Urena (9-12 W/L, 3.98 ERA, 1.18 WHIP). Urena, who uses a sinking fastball that results in a groundball rate of close to 50%, is only the sixth starter in Miami history to post back-to-back sub-4.00 ERA-seasons. In 2018, lefty Wei-Yin Chen (6-2 W/L, 4.79 ERA, 1.34 WHIP) notched an impressive 1.62 ERA at home and a horrific 9.27 on the road. Chen, who signed a multi-year contract in 2016, has been a complete bust thus far. Dan Straily (5-6 W/L, 4.12 ERA, 1.30 WHIP) occupies the third spot in the rotation. He tends to be a sub-five-inning starter.
Two more righties round out the bottom of the rotation with Pablo Lopez (2-4 W/L, 4.14 ERA, 1.26 WHIP) being slated fourth and Trevor Richards ( 4-9 W/L, 4.42ERA, 1.39 WHIP) fifth. If Lopez can find his location, he could become a solid fourth or even third man in. In 10 starts last season, he posted a 4.14 ERA. In 2018, Richards' rookie season, batters rattled his cage to the tune of compiling a BA of .276 against him. That was in the first half. Our Miami Marlins preview notes that in the second, he tamed that number, as hitters averaged .229,
Relievers
We expect the Miami bullpen to continue to be a problem in 2018. Closer Drew Steckenrider (4-4 W/L, 3.90 ERA, 5 SVs) found himself pitching into and out of trouble all last season. The fact is his control can go south at any time. Steckenrider's 88 mph cutter compliments his mid-90s fast stuff. Lefty Adam Conley (3-4 W/L, 4.09 ERA, 1.09 WHIP) was a bust as a starter last year, but he did well coming out of the pen. Lefties hit .179 against him. Right-hander Tayron Guerrero (1-3 W/L, 5.43 ERA, 1.62 WHIP) is another hurler who struggles with control. His 98.8 mph fastball is the third fastest in MLB.
Everyday Players
Our Miami Marlins preview notes that the hitting stats for this team in 2018 were actually worse than their dismal pitching numbers. Miami ranked 30th in six-of-nine major offensive categories, including slugging percentage (.357), runs (589), OPS (.659), and homers (128). They also came in last in total basses with 1,957 and RBI with 554. When it came to on-base percentage the team's mark of .303 ranked 25th. Finally, the Marlins took 45 bases. They were 29th in that category.
Hitting
Second baseman Starlin Castro (.278 BA, 54 RBI, 12 HRs) leads off. The hit machine is 29 and has close to 1,500 hits. He's also durable, as he's appeared in 150-plus games in six of the past eight seasons. The problem with number two batter Martin Prado (.244 BA, 18 RBI, 1 HRs), who has a .290 career batting average, is that each of the past two years he's had to deal with season-limiting injuries. In those two years, he's appeared in just 91 games. Catcher J.T. Realmuto (.277 BA, 74 RBI, 21 HRs) can hit. Last season, he topped all NL backstops in average (.277), runs (74), and slugging percentage (.484). Along with winning a Silver Slugger Award, Realmuto was an All-Star. In 2018, which was his rookie season, cleanup batter Brian Anderson (.273 BA, 65 RBI, 11 HRs) led all NL rookies in average (.273), OBP (.357), runs (87), and games (156).
The second half of the order includes left fielder Austin Dean (.221 BA, 14 RBI, 4 HRs). In 34 MLB games, he was outmatched at the plate, unable to come close to his .345 minor league average. First baseman Peter O'Brien (.273 BA, 10 RBI, 4 HRs), who's with his sixth organization in three years, hit 30 homers in the high minors last year. He could be in the sixth spot in the batting order. Look for J.P. Riddle (.231 BA, 36 RBI, 9 HRs) or Miguel Rojas (.252 BA, 53 RBI, 11 HRs) to play short and bat seventh. The eight batter in the order will be former top prospect center fielder Lewis Brinson (.199 BA, 42 RBI, 11 HRs). In 130 MLB games, Brinson has struck out 137 times and earned a .189 BA.
Defense
The Marlins were 18th in double plays last year, as they turned a total of 133. Their fielding was not bad, as Miami was ranked ninth in fielding with a percentage of .986. Although the Marlins would love to sign a long-term deal with catch J.T. Realmuto, there is no way that will happen. He a major force on offense and an asset on defense. In the middle of the infield, shortstop Riddle is sound. Last year his DRS was +6. At second, Castro is problematic. Prado is a good third baseman but injuries may force him to first. If not, then O'Brien, who's from Miami, will cover first base.
The outfield is young and is said to show promise. Brinson is looking to make up for last season's false start. He'll be in center. Dean should get a shot at left and Anderson will cover right. This is a group who can go either way.
Management and Front Office
Our Miami Marlins preview observes that there's a lot of intrigue associated with the team's front office, which includes CEO Derek Jeter, GM Michael Hill, DPD Gary Denbo, and others. One major question is how much longer will manager Don Mattingly be aboard? For his part, Mattingly is always polite and professional with the media, a fine mentor to young players, and one of the best hitting coaches in the game. He's done well considering what he has to work with.
2019 Miami Marlins Preview: Final Word
Our Miami Marlins preview observes that this team has a large number of promising players. The big question is will any of them keep that promise? This is a young team that has some potential. But, primarily, many of the Marlin players need to continue to develop. We think that will be what they do all season. Our 2019 Miami Marlins preview sees this baseball club as finishing last in the NL East.
Projected Finish: 5th NL East, Record: 60-92
LINKS