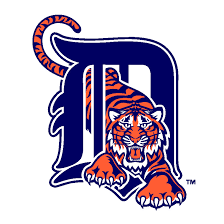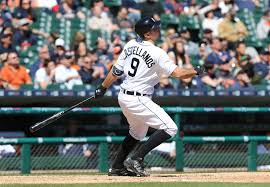 In 2013 and 2014, the Detroit Tigers (64-98) won 93 and 94 games respectively. In both of those seasons, they were champs in the AL Central. But in the past three seasons, the Tigers have struggled, never winning more than 86 games and two times finishing fifth. Last year, they ended up 38 games behind the first-place Indians. Our Detroit Tigers 2018 preview sees more of the same for this team, which desperately needs an overhaul.
Pitching
The Tiger pitching staff was 30th in ERA (5.36), tied for 29th in wins (64), and tied for 27th in saves (32). They were also dead-last in the majors in opponent batting average (.282). After number one starter Michael Fulmer, there's a big drop off in the rotation. The bullpen has some talent, but it is thin.
Starters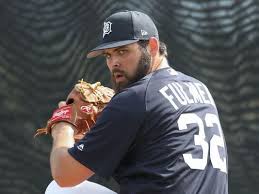 Fulmer (10-12 W/L, 3.83 ERA, 6.2 K/9) has a two-seam and a four-seam fastball, as well as two highly effective off-speed pitches. He's a top performer and could very well be traded at some point in the season. After that, there's lefty Matthew Boyd (6-11 W/L, 5.27 ERA, 7.3 K/9). He has a career mark of 13 wins and 22 losses. Jordan Zimmermann (8-13 W/L, 6.08 ERA, 5.8 K/9) had a couple of solid years with the Nationals, but he has struggled since joining the Tigers in 2015. Mike Fiers (8-10 W/L, 5.22 ERA, 8.6 K/9), fourth in the rotation, has been in the bigs since 2011, but only has one good season to show for it, while fifth starter Daniel Norris (5-8 W/L, 5.31 ERA, 7.6 K/9), a lefty, saw his ERA balloon last season.
Relievers
The bullpen includes closer Shane Greene (2.66 ERA, 9 SVs, 9.7 K/9). Green has proven to be especially durable. Alex Wilson (2-5 W/L, 4.50 ERA, 6.3 K/9) showed a lot of promise last April and May, as he had a baker's dozen of consecutive appearances and did not let in one earned run.
Everyday Players
Despite their record, the Tigers were a decent hitting team in 2018, posting a team batting average of .258 (12th). Still, there's a lot of room for improvement, especially when it comes to homers (23rd with 187), stolen bases (23rd with 65), and RBI (20th with 699). Defensively, the Tigers were 10th in fielding percentage with a mark of .985 and 13th in DPs with 147.
Hitting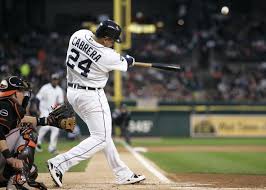 With first baseman Miguel Cabrera (.249 BA, 60 RBI, 16 HRs) batting third and DH Victor Martinez (.255 BA, 47 RBI, 10 HRs) fourth, the heart of the Detroit batting order features two vets in decline. The top of the order is anchored by Mikie Mahtook (.276 BA, 38 RBI, 12 HRs). He had a penchant for extra base hits last season. Second in the lineup is Jeimer Candelario (.283 BA, 16 RBI, 3 HRs). The third baseman posted fine numbers in September, hitting .341 while scoring 15 runs and knocking in 13 more. Another guy who proved to be a fine extra base hitter was right fielder Nicholas Castellanos (.272 BA, 101 RBI, 26 HRs). He was tied for sixth in the league in extra base hits with 72. That included 10 triples.
Catcher James McCann (.253 BA, 49 RBI, 14 HRs) posted career-high numbers in 2017. He starts his fifth MLB season with things looking up. Leonya Martin (.172 BA, 9 RBI, 3 HRs), who prowls center, is certainly speedy. He stole 36 bases last season. The final two spots in the batting order are filled by second baseman Dixon Machado (.259 BA, 11 RBI, 1 HRs) and shortstop Jose Inglesias (.255 BA, 54 RBI, 6 HRs).
Defense
Machado offers little as a hitter, but the second baseman will attempt to take over for Ian Kinsler, who was traded to the Angels. Machado does have a great glove. He should make for a thrilling DP combo with shortstop Inglesias, who can certainly throw some leather. The young Candelario did a good job at third last year, while at first, Cabrera continued to deal with back and groin issues. McCann needs to grow behind the plate especially when it comes to his pitch-framing skills. The outfield is okay but not exceptional.
Management and Front Office
Manager Brad Ausmus has been replaced by veteran skipper Ron Gardenhire. As a manager, the 60-year-old Gardenhire has a fine record that includes six division titles with the Minnesota Twins. GM Al Avila needs to oversee a major rebuilding effort that includes jettisoning numerous vets who are underperforming.
Detroit Tigers 2018 Preview: Final Word
There is no doubt about it, the Tigers need to rebuild in a major way. Whether or not they will do so is yet to be seen. Bringing in Gardenhire as manager certainly indicates that they are interested in improving. He's got the experience to help bring this team along. As far as our Detroit Tigers 2018 preview is concerned, this team will be looking for its young guys to improve, and they'll be wanting to rid themselves of aging vets.
Projected Finish: 5th AL Central, Record: 63-99