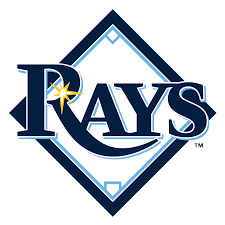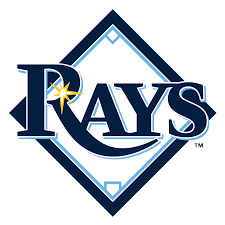 The Tampa Bay Rays (68-94) ended last season last in the AL East. They've made it to the postseason once in the past five years. That postseason appearance was in 2013 as a wild card when they finished second in the division with a 92-70 record. Our 2017 Tampa Bay Rays preview projects that this team will struggle once again.
Unless they have a major uptick in hitting, pitching, and fielding, the Rays will not see brighter days in 2017. Especially in a division that's as packed as it is with competitive teams.
Starting Pitching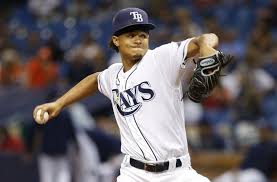 This is a thin rotation that gets very little offensive help. Top starter Chris Archer (R, 9-19 W/L, 4.02 ERA) recorded 233 Ks, despite posting a huge ERA and a losing record. Archer could have a breakthrough season in 2017. But he needs some help from his hitters. Second in the rotation is Jake Odorizzi (R, 10-6 W/L, 3.69 ERA), a fly ball hurler who finished second on the team in strikeouts with 166. Odorizzi is followed by inconsistency, as the Rays Alex Cobb (R, 1-2 W/L, 8.59 ERA) and Drew Smyly (L, 7-12 W/L, 4.88 ERA) take the mound in the number three and four spots. Cobb can't stay healthy and Smyly can't keep his groove. At one point over a dozen starts, Smyly had an atrocious 7.04 ERA, while in 18 other games he notched a cool 3.36. Lefty starter Blake Snell (L, 6-8 W/L, 3.54 ERA) has control issues.
Bullpen
In our 2017 Tampa Bay Rays preview, we offer two stats that say a lot. In 2015 and 2016, Tampa Bay relief pitchers led MLB in ninth-inning homers allowed and losses. Last season, Brad Boxberger (R, 4-3 W/L, 4.81 ERA, 0 SV), who had led the AL in saves the season before, was injured and unable to close out games. In his stead, Alex Colome (R, 2-4 W/L, 1.91 ERA, 37 SV) performed admirably. After that, however, the Rays' bullpen was a mess. The rest of Tampa Bay's relievers posted a cumulative ERA of 4.36. The pen desperately needs help.
Hitting and Fielding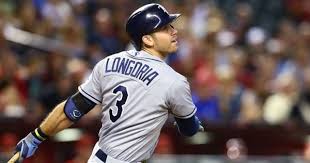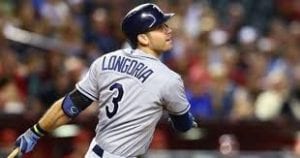 Tampa Bay's team batting average of .243 was 28th in MLB and their club OBP of .307 was 27th. First baseman Brad Miller (.243 BA, 30 HR, 81 RBI) proved to be a sound homerun hitter while third baseman Evan Longoria (.273 BA, 37 HR, 98 RBI) also had success at the plate. In addition, Longoria played well in the field. At short, Matt Duffy (.253 BA, 4 HR, 21 RBI) struggled and played sparingly due to an injured heel. Expectations are high for him this season. Logan Forsythe (.264 BA, 20 HR, 52 RBI) proved to be a reliable fielder and a decent hitter.
The Rays signed catcher Wilson Ramos, a free agent and All-Star who had his 2016 season cut short due to a torn meniscus and ACL that he suffered in September. Ramos got a two-year deal with the Rays starting in 2017. He'll miss part of the season, but it's thought this move will pay off. Curt Casali and Luke Maile will fill in modestly until Ramos is ready.
The Rays have a very good infield, but their outfield is lacking. That is except for center, which is manned by Kevin Kiermaier (.246 BA, 12 HR, 37 RBI). Kiermaier is a top fielder who's noted for saving a substantial number of runs. Left and right field are both very weak. In right, Steven Souza Jr. (.247 BA, 17 HR, 49 RBI) is a decent athlete but a terrible hitter, while on the other side of the outfield Corey Dickerson (.245 BA, 24 HR, 70 RBI) has power but struggles to make plays in the field.
Coaching and Management
Erik Neander was brought in this winter as Tampa Bay's GM. It's thought that he'll change what has been a Tampa Bay philosophy and practice involving getting rid of solid, proven players for packages of unproven prospects who often go bust. Although in our 2017 Tampa Bay Rays preview, we don't expect to see much difference in the team this season, that may change in a year or so. Manager Kevin Cash will do the best he can with what he has. There's some talent but, also, plenty of holes in this team
2017 Preview Tampa Bay Rays Final Word
We conclude our 2017 Tampa Bay Rays preview with the observation that it's unlikely in a division that's loaded with so much hitting that the Rays will do any better than fifth. This is a decent team, but they aren't deep enough to be competitive in the AL East over the course of 162 games.
2017 Tampa Bay Rays Preview Projected Finish: 5th AL East