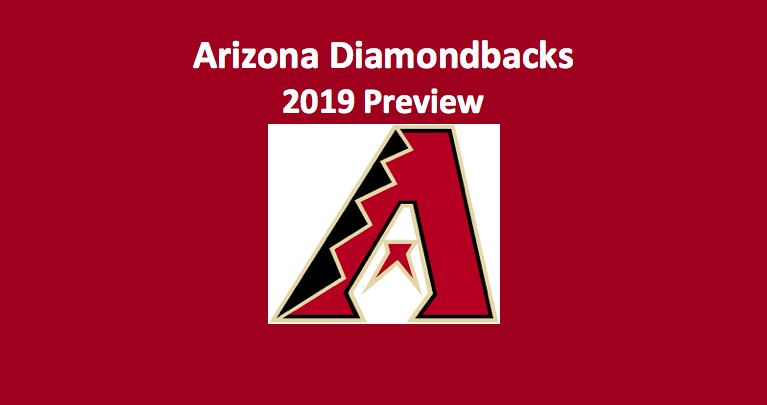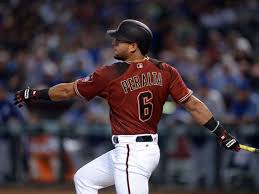 Last season, the Arizona Diamondback (82-80) missed the postseason, finishing third in the NL West. The year prior, the team went 93-69, finished second, and got into the postseason as one of the wild cards. They took down Colorado in the wild card game, and then, in the divisional series, met and were swept by the Dodgers. Prior to getting into the postseason in 2017, Arizona had gone through five straight losing seasons. Our 2019 Arizona Diamondbacks preview wonders if this team is yet again on the way to stringing together losing seasons? The Backs have seen a large number of players leave. It is true that they still have some quality talent. But there's a decision to be made- will they try work with what they have or will the Diamondbacks put a major effort into rebuilding?
Pitching
Last season, Diamondbacks pitchers were ranked fourth in ERA (3.72) and ninth in opponent batting average (.239). The team's 39 saves tied them for 19th in MLB, and that total was two fewer than the NL average. Their 82 wins tied them for 14th in MLB. The top three starters from last season return to the rotation, while two new hurlers join them.
Starters
The ace in the rotation is righty Zack Greinke (15-11 W/L, 3.21 ERA, 1.08 WHIP), a five-time All-Star who has pitched 200-plus innings in each of his last four seasons. He's posted a 10.2 WAR over the last two seasons, which is one of the best in the league. Next up in our Arizona Diamondbacks preview is lefty Robbie Ray (6-2 W/L, 3.93 ERA, 1.35 WHIP). Ray got off to a rough start last season, posting an ERA of 5.37 over his first 13 starts. Over his last 11 games, his ERA came in at 2.83. He's a big hurler with a mid-90's fastball and a sound curve. But he can be inconsistent. Zack Godley (15-11 W/L, 4.74 ERA, 1.45 WHIP) set personal bests last season in wins and just about all other pitching categories. But his WHIP of 1.45, which was highest amongst NL qualifiers, got him in trouble.
Fourth in the rotation is Merrill Kelly. Kelly returns after four seasons in South Korea where he won 45 games with the SK Wyverns. The righty was an eighth-round draft pick in 2010 and had some success in the US farm system before heading over to South Korea. Although he has no MLB experience, his solid performance overseas, as well as a gain in his pitching velocity, earned the 30-year-old a two-year deal with the Diamondbacks. Last in the rotation is Luke Weaver (7-11 W/L, 4.95 ERA, 1.50 WHIP). Weaver has been up and down the past three seasons between the upper minor leagues and St. Louis. He struggled over the course of last season, and could, at some point, see some younger arms come in to replace him.
Relievers
The bullpen is certainly not the best in the league. In fact, they're not the best in the division. Righty Archie Bradley (4-5 W/L, 3.64 ERA, 1.14 WHIP) will serve as closer this season. He had three saves last year. Bradley did tie for holds in MLB with Adam Ottavino last season (34). He's got a decent curve, but sometimes, when it doesn't do its job, it turns into a homerun ball. His 96-mph fastball is sound. Also coming in to put out fires is right-hander Yoshihisa Hirano (4-3 W/L, 2.44 ERA, 1.09 WHIP) and left-hander Andrew Chafin (3-6 W/L, 3.10 ERA, 1.34 WHIP). As a rookie last season, Hiran made 75 appearances. That's the most by any first-year Japanese player. Chafin comes into this season with an 84-inning homerless streak. That's presently the longest in the majors.
Everyday Players
Last year our Arizona Diamondbacks preview notes was a rocky one at the plate for this team. Their best offensive stat they generated was in stolen bases, where they tied for 13th with 79. Overall, this team's offense was ranked in the mid-to-high 20s, meaning it was fairly ineffective. The team batting average of .238 was 27th, while their 176 homers tied them for 17th. They were 20th in RBI (658), 22nd in slugging percentage (.397), and 23rd in OB% (.310).
Hitting
Leadoff could go to one of two players, but we like second baseman Ketel Marte (.260 BA, 59 RBI, 14 HRs) in that spot. The other candidate, who played with Minnesota and Arizona last season, is third baseman Eduardo Escobar (.272 BA, 84 RBI, 23 HRs). Both offer good WARs, of 2.6 and 3.5 respectively. Escobar accumulated 74 extra-base hits last season and had an OPS of .824. David Peralta (.293 BA, 87 RBI, 30 HRs), who plays left, is third in the order, while cleanup is held by right fielder Steven Souza Jr. (.220 BA, 29 RBI, 5 HRs). Peralta's .834 OPS over the past two seasons ranks him seventh amongst all outfielders in the league. Souza saw his stats plummet, partly due to his missing half the season as he recovered from a chest injury.
The fifth man up is injury-plagued first baseman Jake Lamb (.222 BA, 31 RBI, 6 HRs). Last season, he saw action in just 56 games. Shortstop Nick Ahmed (.234 BA, 70 RBI, 16 HRs) offers little at the plate. He bats sixth, while catcher Carson Kelly (.114 BA, 3 RBI, 0 HRs), who's seventh, offers even less. Center fielder Jarrod Dyson (.189 BA, 12 RBI, 2 HRs) is perhaps the weakest batter of the bottom three in the order.
Defense
Arizona fielding was solid, earning a MLB ranking of 3rd (.988). They were seventh in double plays with 152. At short, Ahmed is top-notch. He scored +21 DRS as a defender and had 23 runs saved. Last season, Ahmed won his first Gold Glove. At second, Marte was quick with his feet and used his strong arm to help ensure this infield was a constant DP-threat. Escobar nailed a multi-year contract with the team in the offseason and will play third, which was formerly occupied by Lamb. Lamb moves to first, with the hope that it will help reassure his health and stability as a hitter while he provides sound defense. Catcher Carson Kelly, who's noted for his defensive abilities, has not yet had an opportunity to prove himself. He comes to the Diamondbacks from St. Louis where Yadier Molina ruled the backstop.
The outfield has Dyson, who's a good defender, in center. But his weak bat could see him replaced at some point. Peralta in left and Souza in right are both solid, but neither is spectacular.
Management and Front Office
The team of GM Mike Hazen and manager Torey Lovullo, both formerly with the Red Sox, had a good first season with the Diamondbacks in 2017, and, at first, 2018 looked promising. But our Arizona Diamondbacks preview notes that the Dodgers were just too well-stocked and much more prepared for the long run. The duo has worked towards creating a viable club for this season, but they've also have a good plan for the near-future with numerous prospects coming along.
2019 Arizona Diamondbacks Preview: Final Word
This is a team, according to our Arizona Diamondbacks preview, that will have a shot at the postseason, but we don't think they'll have the gas to get there. There's some good arms in the rotation and promise in the bullpen. The hitting also has it possibilities. But there are two other sound clubs to contend with, and we don't see Arizona surpassing either the Dodgers or the Rockies. This 2019 Arizona Diamondbacks preview projects them as finishing in the middle of the pack.
Projected Finish: 3rd NL West, Record: 80-82
LINKS