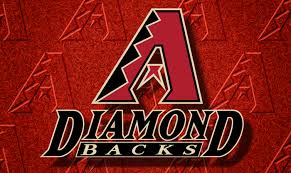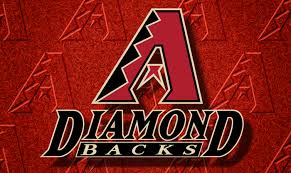 Our 2017 Arizona Diamondbacks (69- 93) preview sees a team that many years ago was contender, but in the past five seasons has not made it to the playoffs and has finished second in the division once. In those five years, the Diamondbacks have had two 81-81 seasons and three losing seasons. The franchise cleaned house after the 2016 season, firing GM Dave Stewart and manager Chip Hale. The team lasted just two years. Although Arizona has some talent, this is a team that really needs to pull itself together. Can new GM Mike Hazen and manger Torey Lovullo get Arizona on the right track?
Starting Pitching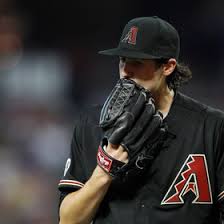 Ace Zack Greinke (R, 13-7 W/L, 4.37 ERA) is a major talent and a skilled veteran starter. Despite missing six weeks last season due to a strained oblique muscle, he managed to win 13 games. His 4.37 ERA was surprisingly uncharacteristic. Robbie Ray (L, 8-15 W/L, 4.90 ERA) proved to be a solid starter and earned the second slot in the 2017 rotation. He struck out 217 in 174.1 innings, but he was also inconsistent at times. Taijuan Walker (R, 8-11 W/L, 4.22 ERA) came over in an offseason trade with Seattle. He has good stuff, including a mid-90s fastball. Former number one draft pick Archie Bradley (R, 8-9 W/L, 5.02 ERA) made positive strides last season, while Shelby Miller (R, 3-12 W/L, 6.15 ERA), the fifth starter, had his ups and downs in 2016.
Bullpen
It looks as if the closer role will go to 40-year-old Fernando Rodney (R, 0-1 W/L, 0.31 ERA, 17 SV). He comes to the team on a $2.5 million free agent deal. Enrique Burgos (R, 1-2 W/L, 5.66 ERA) and Jake Barrett (R, 1-2 W/L, 3.49 ERA) look to be the setup guys. Both had shots at the closer role last season and both yielded mixed results. Randall Delgado (R, 5-2 W/L, 4.44 ERA) worked a lot last season, making 79 appearances.
Hitting and Fielding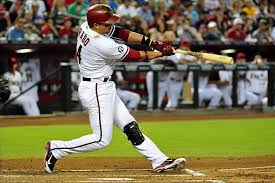 Brandon Drury (.282 BA, 16 HR, 53 RBI), a third baseman who played right and left field last year, will most likely be at second base. Nick Ahmed (.218 BA, 4 HR, 20 RBI) is top defender at shortstop, but his hitting still needs work. At first, Paul Goldschmidt (.297 BA, 24 HR, 95 RBI) is a perennial All-Star and Gold Glove winner. He can pretty much do it all. Third baseman Jake Lamb (.249 BA, 29 HR, 91 RBI) made some adjustments at the plate that paid off last season. He had 20 homers at the half. In the second half, a thumb injury had a negative effect on his output. Former Miami catcher Jeff Mathias (.238 BA, 2 HR, 15 RBI) joins the team on a free agent deal. He has an affinity for framing pitches. Chris Herrmann (.284 BA, 6 HR, 28 RBI) will split the backstop duties with him.
A.J. Pollack (.244 BA, 2 HR, 4 RBI), the most productive centerfielder in the NL in 2015, fractured his elbow just three days before the start of the 2016 season. He played just 12 games. He's back and hopefully he'll be as effective a hitter as he was in the past. He's also a top defensive player. Yasmany Tomas (.272 BA, 31HR, 83 RBI) offers a fine bat but his fielding skills in left are questionable. In right, David Peralta (.251 BA, 4 HR, 15 RBI) provides good defense and his left-handed swings helps balance a lineup that has a lot of righties in it.
Coaching and Management
GM Mike Hazen and manger Torey Lovullo were brought in partly due to their resumes, which include stints in Boston and Cleveland. Both city's have successful franchises that utilize advanced analytics and innovative thinking. Those are two attributes that Arizona can use.
2017 Arizona Diamondbacks Preview Final Word
Last season, the Arizona pitching staff was 30th in ERA (5.09), 29th in OBA (.275) and 27th in saves (31). They will have to improve in all of those areas if they expect to win more games than they lose. Our 2017 Arizona Diamondbacks preview isn't very optimistic for a team that continues to struggle in so many areas.
2017 Arizona Diamondbacks Preview Projected Finish: 4th NL West